Marketing agencies, also known by the term marketing firms or marketing companies, help their users to plan, exercise and manage marketing strategies to achieve their organization's goals. Marketing companies help in identifying valuable marketing strategies by working with their customers to precisely spot out those marketing strategies that will give the best business results and will also increase the company's return on investment (ROI).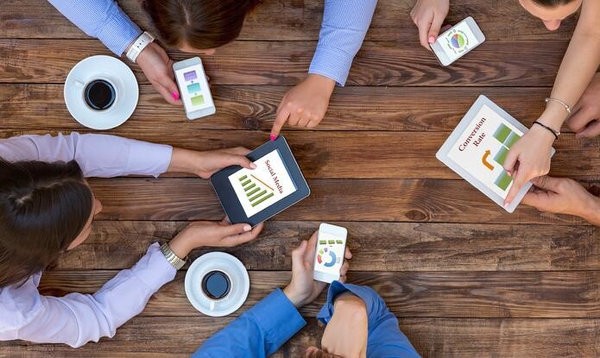 Marketing companies also implement marketing solutions by carrying out campaigns for their customers. They use data to improve campaign results by evaluating and monitoring the marketing results. There are three types of marketing agencies present, each of them offering different kinds of services. They are – Full-service digital marketing agency, Specialized marketing agency, and Traditional marketing agency.
Tips for choosing the best marketing agency
Here are simple six tips on how to choose the best marketing agency in Arizona or at any other location for your business:
1. Research the agency's marketing services: The very first step is to do a deep analysis or research on the services a marketing agency provides to know whether they are fit for the enterprise or not. This research is mandatory for two reasons. First, if one wants to redesign the website and invest in local SEO services to earn more leads. Second, to create and manage a prime-time television commercial or magazine advertisements so that one can realize that a traditional marketing agency is more suitable for our needs. Hence, one should spend quality time to review different marketing agency websites to look at the services they offer that suit our requirements.
2. Review the agency's pricing: Reviewing the agency's pricing is necessary to make sure whether their quotation fits the organization's budget or not. In terms of marketing results, one should keep in mind that we often get what we pay for. So, we should not fall into the trap of marketing agencies that advertise cheap services.
3. Check the agency's location: The marketing agency's location with the organization's location is also important to check. It's necessary to choose the location of the agency near to you if you prefer to meet with your marketing agency in person. As many agencies are located in many locations, be sure to check if they have an office near to your organization if you don't prefer virtual meeting technology, or else the location has no role to play.
4. Look at the agency's results: While looking for a marketing agency partner, be sure to check whether they are capable of driving the results they promise or not. Agency's ability to deliver results is hidden in their portfolio and case studies, reviews, and client testimonials, so it's necessary to invest some time in reviewing all of this before choosing a marketing agency partner.
One needs to think twice if some marketing agency doesn't publish their portfolio or reviews before making a final choice. It's necessary to choose a top-ranking agency so that it can also help your organization to secure the top rank.
5. Consider the agency's experience: Be sure to check whether the marketing agency has experience with the services you and your company wants. Many companies don't have experience in a particular service but market themselves as full-service are also present in the market. So, to avoid this kind of false advertisement, it's better to spend some time looking at their website, reviews, and social media mentions to ensure they can provide the service required.
Connect with the agency's team: Before finalizing, one should spend some time talking with the marketing agency's team to ensure whether they are knowledgeable and friendly or not. Direct connection with the team gives a good idea of what it's like to work with that particular marketing agency and also to drive the result one wants.
Benefits of using a marketing agency
Here are three benefits of using a marketing agency for your business:
• Marketing agencies help in identifying result-driving strategies: A top marketing agency helps in creating an overarching marketing strategy to provide the best result for your organization.
• Marketing agencies help in managing and implementing campaigns: Marketing agencies proves to be a great help when one lacks the technical expertise needed to launch and manage campaigns. It also helps in saving time by effectively managing the campaigns so that one focuses on managing the business.
• Marketing agencies help in monitoring results and optimizing campaigns: To deliver the best return or to adjust the campaigns according to the company's goal marketing strategies requires continuous monitoring and optimization.
Conclusion
Nowadays, there are different types of agencies existing within the realm of marketing that offers various marketing services. So, it is necessary to wisely choose the marketing agency that must be experienced in that particular service or niche which your business requires to maximize the profits of your organization.