Digital marketing is an activity that involves both art and science. Since most of today's marketing is performed in the online environment, marketers are now digital marketers who must successfully adapt to the fast-changing marketplace.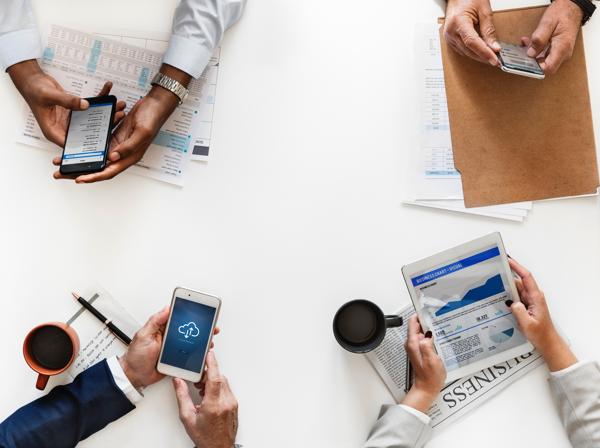 To be a successful marketer in 2019, you must be knowledgeable, skilled, and most importantly, resourceful.
Nowadays, there are so many resources that we can use in our aids, resources that can skyrocket the outcome of our marketing strategies and actions.
To be more specific, digital tools represent shortcuts to effective marketing automation, improved performances, and better work.
In today's post, we'll explore the top 11 most effective tools that every marketer should use in 2019. Pay attention, check each of them out, and stick with the ones that suit you best!
Canva is the #1 graphic designing editor designed for marketers and digital entrepreneurs. With Canva, you can create original designs by combining various elements such as templates, images, graphs, infographics, or animations into a unique piece of work.
You can use Canva to create visual content for social media and blog. You can create covers, backgrounds, and all sorts of things. The tool is free, though the premium version is super tempting due to the value it brings.
Competitive analysis is an important factor that every business should take into consideration. As a marketer, it's often your job to scout your competition and identify their strengths and weaknesses.
SEMRush is the ultimate competitive analysis tool that helps you track your competitors' search rankings, content, links, and activity online.
You can use this data to gain a competitive advantage in the long run, as you'll know exactly what your competitors are up to.
A digital marketing strategy that doesn't include e-mail marketing is, in my opinion, a failed digital strategy. Email marketing is absolutely essential because it serves as a "customer collection tool" that ensures that your marketing efforts and costs aren't in vain.
MailChimp is one of the best email marketing autoresponder services you can choose from. It offers complex yet very simple automation features, subscription options, and segmentation possibilities. If you're working on an email marketing strategy, don't forget about MailChimp.
Unbounce helps you create professional landing pages in a very simple way. The drag-n-drop feature makes the designing process extremely simple and fun.
The templates and guidance offered by the Unbounce team are absolutely insane. You can get familiar with the product in a matter of hours and start developing amazing landing pages on your own.
Vimeo is the second largest video streaming platform in the world. Compared to YouTube, Vimeo offers a different value proposition, mainly for businesses who want to host their content in an organized fashion and benefit from various marketing features and tools that come as a part of the video experience.
If you're regularly hosting videos or performing video marketing strategies, Vimeo might come in very handy. Besides the ad-free experience, Vimeo users benefit from high-definition videos that can be easily embedded on any website or app.
Tracking and measuring your marketing performance is absolutely crucial for keeping things under control. After all, every time you make a decision to change something in your marketing campaign, you are making a risk. Your action will provide positive or negative results. Now, it's up to you to identify the results and change the course of action if the results are disappointing.
Google Analytics is the most popular analytics tools on the web, and it comes for free. With this tool, you can track the number of website visits, the conversion rate of your product pages, the amount of time people spends on your site, and much more. Every serious marketer should use Google Analytics!
Keyword planning is a necessary practice for every webmaster and marketer who is working on an SEO strategy. The keyword planner tool is so popular because it's made by Google itself, and it features "inside" statistics concerning keywords, key phrases, bidding, and other key metrics.
This tool also comes for free, and it can be helpful to any content marketer or SEO marketer who seeks to create a content marketing strategy based on real data.
As the name suggests, LiveChat is a customer support tool that helps you connect with your customers through live chat boxes. Every time a website visitor enters your site, he'll be promoted with a message box that introduces your brand while offering customer support services.
Social media marketing is an important part of every digital marketing strategy, so optimizing your social marketing experience with the proper apps will save time, attention, and money.
Buffer is an exceptional social automation app that allows you to schedule posts and personalize them according to various factors. Instead of manually posting links on your social channels, use this app to automate the process.
Unless you keep your digital marketing, strategy organized, everything will turn into a mess. If you're working with a team or with freelancers, the management duty becomes more difficult.
I had to develop a project for Write-my-essay-for-me.com, an essay writing platform that was born not long ago. Everything was a mess until I found Trello.
In times of struggle, you can take advantage of this organizational app, as it won't let you down. Trello allows you to plan and outline your strategy, share it with your team, and structure it by using various features like boards, lists, notes, cards, and highlights.
Buzzsumo is an app that tells you what's trending right now, both on social media and on the search engines. It is the best way to find what content is mostly shared right now, and what type of content is likely to become viral.
If you're looking for new content topics or searching for trendy niche influencers, Buzzsumo can instantly help you the information you need. The tool also allows you to track the mentions of your brand online, giving you real-time updates whenever someone calls your name out loud.
Takeaways
Improving your digital marketing results isn't really rocket science. All you have to do is scale your efforts, improve your commitment, and smarten your work. How do you do that?
Start taking advantage of digital marketing tools and use the most convenient solutions to save time, money, and energy. The tools I've presented today are among the best today, so you shouldn't neglect any of them!
Author Bio:

Lauren Adley is a writer and editor Assignment Help and Writix. She is dedicated to her family, work, and friends. She is keen on reading, playing the guitar, and traveling. She is interested in educational, marketing, and blogging issues. Feel free to connect with her on Twitter and Google+.