Business directories are the go-to source of information that many consumers use nowadays to find the services they need. In recent years, business directories have grown in popularity as they help connect businesses with consumers easily and efficiently that benefits everyone involved. If you are a digital publisher, then starting your own business directory can be beneficial to you in more than one way.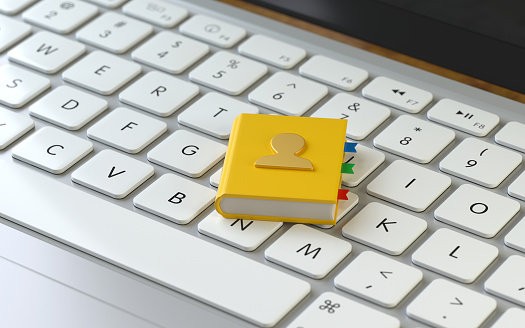 Here is why you should consider starting a business directory in 2020 and how it can benefit you as a digital publisher in the age of technology.
Generating Profit
The main reason why any digital developer or publisher should consider starting a business directory is to generate profit. Nowadays, people go online to search for any kind of information they need about businesses or service providers. You can make their search a little easier by providing a list of services and businesses that your target consumers may be looking for and you can make some money in the process. The businesses you include in your list can pay you a fee for being listed on your directory and your consumers can also be charged a subscription to be able to use your directory. This way, you will be generating revenue from different parties that you can use to develop your directory and increase its effectiveness.
Increasing Traffic
In today's modern world, business owners understand the vital role online exposure plays in attracting consumers. Since people are always looking for easy and quick ways to find relevant information about their desired businesses or service providers, creating an online business directory can help you increase traffic on your website and attract more consumers in the process. If you create an engaging website with the right job board themes, you can easily increase your business' exposure easily and effectively. All you need to do is choose a proper theme for the directory website and follow SEO rules so that your website will rank high on any search engine's results pages. In some cases, your website's back-end page will include an SEO section, where you can add your own choice of keywords so you can target the right audience. However, it's best to hire a team of SEO experts who will use other strategies to up your rank on SERPs.
Building Strong Connections
The main reason most digital publishers start business directories is for profitability, but these directories can also be quite beneficial in building strong community connections, especially in local areas. If the business directory has a local perspective and focuses on serving specific consumers who are all based in the same community, it can build a strong connection between businesses and their target audience as well as the directory providers themselves. Local directories can generate even more profit than some larger directories, as they are more focused on serving a niche audience who will use the directory as a hub for information.
Improving Social Media Presence
Almost everyone uses social media platforms for entertainment and communications. Consumers also use social media to follow their favorite businesses and find the services or products that they need. By starting your own business directory, you can improve your social media presence and encourage consumers to follow your business. The point behind starting a business directory is to provide information to consumers in exchange for profit, and social media makes it much simpler to create consumer buzz around any business and increase their exposure and profit quickly as well as reach the target audience more effectively.
Encouraging Reviews
When online consumers search for services or businesses, it can help if they have all the information they need about said business or service in one place. If you start a business directory, you will be encouraging reviews that will attract consumers as they will be able to get all the information they need about businesses or services quickly and easily. This way, instead of simply having a business directory with contact details and product information, you will be creating a small community where consumers can share their thoughts and opinions online and get together to help businesses develop their services or products using consumer feedback.
Business directories have been around for ages, but they have recently gained more popularity with the rise of digital technology. Nowadays, online consumers are always on the lookout for information that can make their shopping experiences easier. If you start an online business directory, you can drive more profits for your business and establish an informative digital hub that consumers will turn to for guidance. Before you start your own business directory, make sure you do some research to understand what your target audience is looking for. With the right motivation, you can satisfy the needs of both customers and businesses, and generate an income in the process.