There's always room for improvement around our home. These improvements can refer to some new and modern changes, including making our home more energy-efficient or smart as well as making it more aesthetically appealing. We should feel cozy, warm and relaxed in our own home, so if you lack that feeling, it's certainly time for some radical changes. Some people already know what they want in their home, while some people need inspiration. If you belong to the latter group of people, take a look at some useful tips for remodeling your home the smart way. These might help you get started and for the rest of ideas, you can search the Internet for some inspiring advice.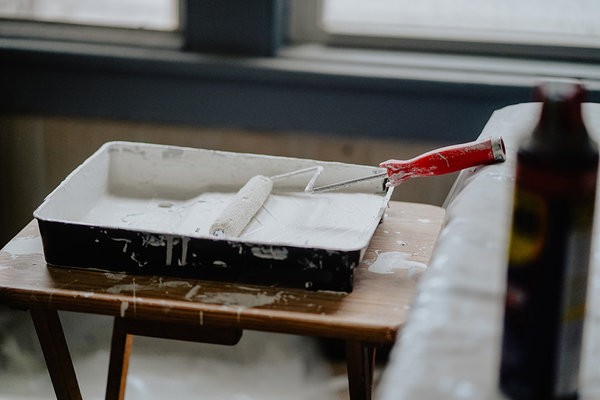 1. Upgrade the lighting in your home
The lighting is an essential feature of every home. If you've decided to make some changes to your home, start with lighting. It is a very powerful and persuasive characteristic of every room as it dictates the atmosphere. Proper lighting can bring a room to life. A room with insufficient light gives an impression of a dark, gloomy and crammed place, while a room with sufficient light looks bright, airy and inviting. There are a few ways in which we can bring in more light. For example, you can consider adding some table and floor lamps, string lights, lanterns and scones in some particular places. These different types of lighting make a room feel cozier and warmer. You can also replace the old ceiling fixtures with some new, modern versions. To make your home eco-friendlier you can replace all your bulbs with LED bulbs. They are not only saving energy but are emitting light that is similar to natural light. Adding dimmers to your light can help you in creating a cozy atmosphere. Some of these changes require the help of an electrician, while some of them can be done without any help.
2. Grasp the beauty and practicality of open space
Nowadays, a feature many people are looking for when buying a new home is open space. This usually refers to having the kitchen, dining room as well as living room in one huge open space. If this is not the case in your home, you can hire professionals who can carry out these kinds of home renovations in no time and the way you want it to. People opt for this kind of space as it helps them spend more time with their families and loved ones. It is also more appealing to guests as well. If tearing down walls is not an option for you, then consider tossing out some bulky and unnecessary furniture pieces or moving them around and making more open space. However, if some of these furnishings have special meaning to you and you're attached to them, then you can repaint them in some off-white colours, which will help them blend into the room and trick your eye into believing that space is bigger and brighter. Placing mirrors opposite the windows can also make a room seem brighter as they reflect light.
3. Make some small changes around your home
Making some small changes around your home can really make a huge difference when it comes to the aesthetical appeal. For example, old and rusty doorknobs, as well as cabinet handles in our kitchen and bathroom can make our home appear outdated. So, you should consider updating these with some shiny and modern versions. It is a simple step, really. Consider all the different styles that the market offers and choose the particular style that you maintain in your home. When it comes to the bathroom and some additional changes you can make, think about replacing the shower head and other water fixtures in your bathroom. Other small changes include changing the light switches as well as sockets. Even though these seem like small and not so important features, they are all essential in making your home more modern and stylish.
4. Dress up your windows
Windows play a huge role in the looks of our home, both from the inside and outside. If your windows are old, outdated and don't really perform their main function as well as they used to, consider replacing them. It will be not only a more energy-efficient option but it will also look aesthetically pleasing. As for the window treatments, they are something that we usually leave for the end and somehow maybe never deal with in the end. The fact is that windows like to be dressed and we should really consider the style that would go the best in our home. When you leave the windows bare, you're depriving your home of a very special and crucial decorating layer. Whatever the view you have from your home, it can't hurt to have it framed in nice curtains. You can choose from so many styles including daring and graphic with curtain panels, minimalistic with bamboo shades or beachy with light sheers. If you're unsure about the colour, you can always match the colour of the curtains to the walls. You can't go wrong with that.
5. Consider making smart changes
Nowadays it has become very popular to make some smart changes to our homes by using technology and the internet to our advantage. There are smart home designs with smart features, which means that you can control what's happening in your home from your office or vacation. These features include turning lights on and off, locking and unlocking doors, watering plants, controlling the blinds as well as the temperature. You can even clean your home remotely, by switching on the robot vacuum with an easy click on your phone! Sounds pretty amazing, huh? The modern age brings us many advantages when it comes to home design and certain features.
Deciding which changes to make is not an easy task. It will highly depend on your budget as well as the effect you're trying to achieve. Of course, the original layout of your home will determine the cost of necessary renovations.