The COVID-19 health crisis has posed several challenges for small businesses, particularly on the aspect of financial sustainability. Some of these companies are operating with a limited budget and cannot afford to close shop for an extended period. This also brings about negative consequences for employees since a large number of them have already lost their job due to mass layoffs and business closures.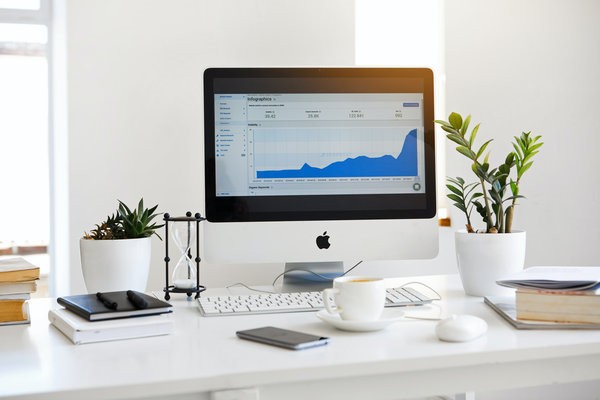 Your Business Status in the New Normal
If you have also been greatly affected by the pandemic, you need not be too quick to accept defeat. A better approach to get out of the situation is to identify your current challenges and figure out which of the financial tips for small businesses during a pandemic apply to your startup.
Such tips can help you calculate how long your revolving funds will last or when applying for cash assistance from the government or financial institutions that can help you as you try to recover what you lost.
4 Business Ideas to Explore in the New Normal
You may need to adjust your policies or processes based on the new normal. Under the new normal, businesses are expected to continue delivering products or services to their customers using more online technologies and less of person-to-person interactions. Having a strong digital presence is, therefore, important now more than ever.
Here are four business ideas to help you transition to the new normal.
1. Use e-commerce
E-commerce has been around for some time, but since the start of community lockdowns across different places, the online shopping activities among consumers have increased even more. This makes it vital for you to set up an online store where customers can shop and pay for their purchases using only their phone or computer.
Look around the web for e-commerce platforms that can provide the necessary technologies and framework for your virtual store, such as the likes of Argomall, Carousell Philippines, eBay Philippines, and so on.
2. Utilize digital marketing
We're living in the digital age, which means that with or without a pandemic, people will rely on their mobile phones to carry out their daily tasks like gathering news, shopping, managing their finances, and so much more. This offers a wonderful opportunity for you to tell people about your business through digital marketing, which includes blogging, email marketing, and mobile marketing, to name a few.
Mobile marketing is becoming more and more popular as a method of spreading the word about your product launches, company updates, sales events, and so on. This is possible with the use of SMS gateway API, a form of technology that makes it easy to send text messages to thousands of people in your contact list.
Marketers have long agreed that mobile devices are effective channels for marketing since modern consumers are often glued to their phones and read messages as soon as they receive or see it.
Another marketing strategy that you can use is to build a social media account or page for your business. Social media platforms like Facebook and Instagram have a vast reach, which means promoting your business on these sites will allow you to be seen by millions of people. Aside from a large user base, social media networks offer several features that are designed to help you manage your business.
For example, you can create polls to gather feedback from your audience about what they like in your product, what types of content they're interested in, and so on. All of this helps encourage people to engage with your brand while giving you insights on your target audience's needs or wants.
4. Try a different work setup
With people encouraged to stay at home more, you might want to consider introducing a remote working arrangement for your employees. Perhaps there's a particular unit or department in your company whose tasks can be done at home. By limiting the number of employees who work on-site in your office, you can help prevent health risks across your workforce.
Allowing your employees to work from home is also a helpful method for coping with stress since they're more likely to feel safer at home with their family.
Adapt Your Business to the New Normal
Amid the current situation, your goal as a business is to continue providing value to customers by making your product or service available to them. Study the market trends, use new technologies, update your playbook, and reach out to your customers—these steps should be able to help pull your business through until things get better.
Author Bio
Neil Paras is an IT director of a BPO, specializing in virtual assistance in back end operations including ecommerce content, application verification, and enterprise data management. They have been in operation for 11 years, with 4 branches in key cities. He has seen it from its first year of operation and has been key to fixing its infrastructure, and planning for its gradual increase.