Distance learning has grown over the years to become one of the most popular ways for students to pursue a bachelor's or master's degree. This includes many learners and busy people who are constantly looking to upgrade their careers, home-makers, and young people who want to study abroad but can't afford it. So, if you want to join distance learning degree courses offered by universities, you should know some of its benefits: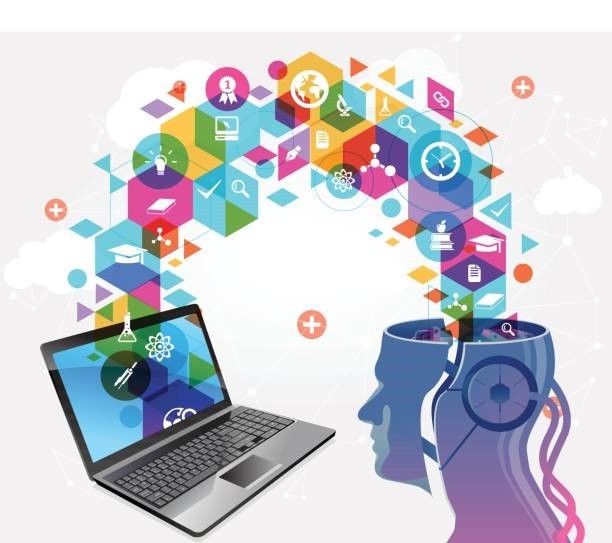 Study Anywhere, Anytime From Any Part Of The World:
While an individual may remain separated by physical distance but technology continues to bridge that gap. Students who live thousands of miles away from the coursework need no longer move around the world to complete their academic goals. As long as you have internet access available, so are endless options of educational opportunities.
Today, people join distance learning degree courses as they allow students to get relief from facing visa issues and equal access to the world's best educational opportunities in the comfort of their living rooms.
Save Money:
Commuting to a far-off location squanders both money and time. A distance learning degree eliminates transportation as a factor. Instead of gathering students in one central and often inconvenient location, it exports educational opportunities to the farthest regions of the world with the mere click of a button. By choosing distance learning degree programs, students save costs on travel, housing, food, and even books thanks to the abundance of digital resources.
Self-Paced Learning Experience:
Not every student learns at the same pace. Rather than being pushed to follow along with a pre-set curriculum, distance learners have the opportunity to work at their own pace. If some areas have been mastered, students can move on without being limited by classroom constraints. Conversely, distance learning students can devote sufficient time and attention to more challenging skills without worrying about keeping up or falling behind.
This applies to an individual class and the overall learning trajectory: accelerated distance learning allows students to progress quickly towards their objectives, whether it is undergraduate admissions or a specific skill set necessary for career progression.
Course Flexibility:
Whether you are a full-time student who wants to gain additional qualifications for admission to the university of your choice or want to leap to a better job, distance learning programs present a depth of solutions to today's challenges. With adequate time management in place, a distance degree offers students the chance to uniquely balance work, school, and family life.
Are Distance Learning Courses Valued Highly?
If a reputed university accredits your distance program, your degree should be viewed just as a campus-based qualification would be. Be wary of the thousands of distance courses on offer; not all are accredited, meaning there is room in the market for scammers offering bogus programs to try and get you to invest your hard-earned money.
Before choosing a distance program, it's crucial to assess your chosen institution's reputation and the reputation of your selected course. If possible, ask few employers what they think of your selection and find some students or alumni to offer you an insider's perspective on the course.
You can also check whether your distance-learning institution is accredited by national bodies, such as the Council of Higher Education Accreditation (CHEA).
Are Distance Learning Courses Cheaper?
Distance learning degrees are an effective alternative to going abroad, to study on-campus at a university if you have already started your career path and can't afford to move.
Besides the clear benefit of saving time and money, distance learning programs also benefit from being a low-cost option for your higher education. But this raises some questions, especially for searching to make the best investment in their education.
Why Are Some Distance Learning Degree Courses Cheaper Than Others?
Not all distance learning degrees are cheap. The differences in prices for tuition between distance degree providers are explained by the struggle by institutions to offer inexpensive and affordable study options.
While some universities rely on their tradition and reputation or the available facilities to justify increased prices, others use their affordable fees to attract large numbers of students and out-compete their opponents.
Are Low-Cost Degrees Poor in Quality?
Some offer cheap programs; it is not the only criteria to consider. Students are interested in the quality of distance degrees, not only their convenience.
Accreditation for distance degrees is just as relevant and thorough as it is for any regular university program. But there are also some other types of information to help you recognize degree mills.
The distance degree providers are not always the same as the universities offering attendance degrees, and you should be careful when filtering through potential scammers and unaccredited universities. The best way to find the correct information about your options for affordable distance degrees is to reach out to the verified distance learning portals to gain authentic and genuine information.