Steel is a material that is central to sustainability in modern society. It is a mixture of different metals, iron, and carbon to produce a tougher type of metal. We see an abundance of products that make use of steel in our daily lives; cutlery, cars, bridges, even doorknobs are made from steel of different grades. Developed countries like the United States and Britain manufacture quality steel in bulk quantities. In developing countries like the Philippines, steel is better imported from quality manufacturers from other countries as their industrial technologies are certainly more advanced. Steel suppliers in the Philippines have a wide array of clients as the country continues to grow and to develop.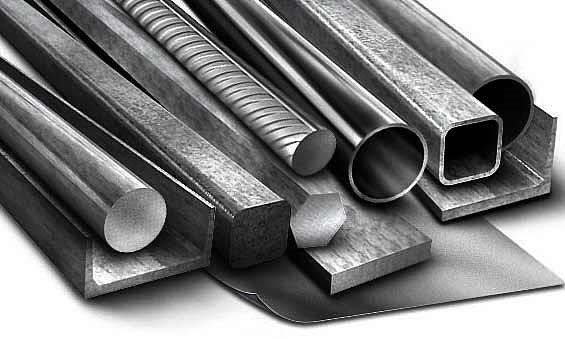 Steel: A Brief History
Steel has been around for nearly 4000 years, mainly used in small quantities to make weapons and tools. The coming of the Steel Age certainly transformed the Iron Industry. The modern steel industry began in the late 1850s when the first industrial scale process for producing steel was developed. A vast increase for the demand of steel allowed iron mills to grow and transform into leading enterprises. Steel was substituted for wrought iron railings because of its strength and durability, allowing steel to sustain the increasingly heavy development of the steam engine. Steel today remains an indispensable raw material used across all industries.
The Steel Industry
Steel and its many functions and adaptability can be considered as the foundation in which developed countries are laid on. The production cost of steel is very low prior to the boom . Apart from its low manufacturing cost, steel is a very versatile, adaptable material that can be formed and welded, is resistant to wear and tear, and resistant to heat and deformation at high temperatures. The base metal of steel is iron. Commonly used steel is categorized into different grades and at present, there are about 2000 developed grades of steel, 1500 of which are classified as high grade.
Steel and the Environment
Steel may not look it, but it is entirely environmentally friendly. It is true that 6.5% of carbon emissions are due to steel manufacturing, manufactured steel is 100% recyclable, for an infinite number of times. It leaves a very small carbon footprint in its life cycle compared to other raw materials. Around 1/3rd of the steel produced today are derived from the reuse of previously produced steel products. Limitation to a higher production rate of recycled steel is due to insufficient availability of recycled materials since most of the previously manufactured steel are still in use up to this day.
Steel suppliers in the Philippines and from across Asia, along with other developing countries rely on importing steel to supply the growing demand for steel products in the nation. Developed countries like Britain, China, and the United States are some of the largest manufacturers and exporters of steel worldwide. Steel has a large impact on our lives. Whether we notice it around us. Like steel, tungsten scrap material is also used for many applications which are also growing in demand. Steel has been there for a long time, helping our ancestors with commonly used household tools, or weaponry to defend their land and people. Steel will continue to impact the lives of modern society until time immemorial.
Author's Biography
Jose Mari Gamboa has a degree in Advertising with a thing for businesses and investments. He has attended numerous financial focused seminars. A Car guy in his social circle, loves to eat and explore new trend of food. Jose balances indulging his cravings and a healthy lifestyle.