If you and your family are hoping to move to your forever home in 2021, then you've come to the right place. Searching for the right house can be challenging because there are so many things to consider; from finding a good real estate agent to getting your old house on the market. However, while you're busy contemplating the steps to take to leave your old property, it doesn't leave you much time to find the perfect house. This is why we have gathered the best tips to help you easily find your new family home this year.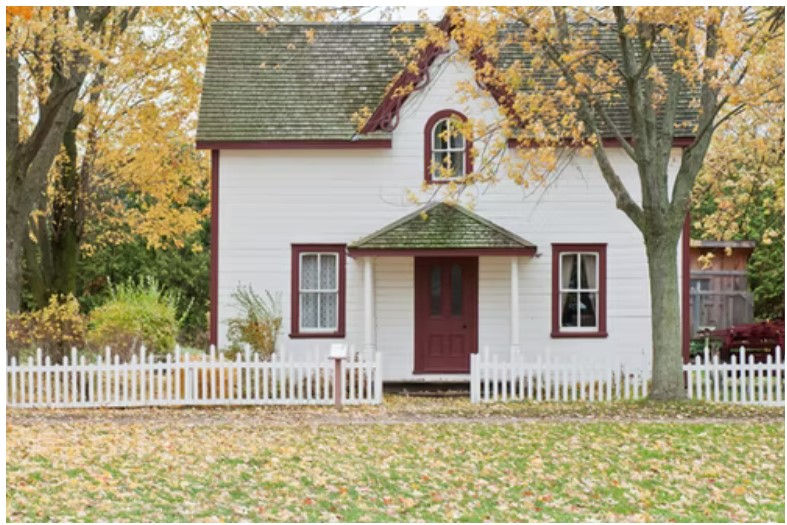 1. Pay Attention to the Exterior and Outside Space
When looking for a new home, most people tend to focus on their immediate desires such as how many bedrooms and bathrooms they want, the size of the living room and kitchen, etc. But it's so important to prioritize the exterior of the property and its surroundings because this is where your well-thought-out budget may be useless. If you don't pay attention to these things, you can end up spending a lot of money trying to rectify these situations. First, check whether the exterior of the home needs a lot of work, then ensure that there is a big enough outside space for your family to enjoy and that you will be able to tend to the garden if it needs work. Last, observing the surroundings is crucial to determine how sufficient home security will be as well as parking availability.
There are a few things to look for when determining home security. First, check that there is sufficient exterior lighting, and whether work is needed to secure the windows and doors. Then, you'll be able to set a budget for alarm systems and light motion sensors if there aren't any in place already. Keep in mind that this will alter your budget, so you want to be sure that the house is worth these extra purchases. Furthermore, determine what can be done with the size of the outdoor area, and whether it may need a lot of work to create the fun family backyard that you desire. Neglected backyards can require a lot of effort, and may have you rethinking the entire investment. This is especially the case if you don't have permission to include add-ons or other ideas you were considering for the property. Having a plan, and discussing it with your realtor, can help you finalize your decision. While these may be simple aspects to consider, the upkeep must be taken into account to ensure your family's well-being, comfort, and safety.
2. Plan Your Budget 
While it is good to be a little flexible with your budget as costs may vary depending on the options out there; however, you want a fairly accurate estimate of how much you're able to spend before it becomes inconvenient. Planning your budget ahead of time will help immensely when you begin actively looking at properties; it will help you determine whether or not you can consider a property, and whether the property value is worth the cost.
Understandably, purchasing a new home is a big investment, one that you want to be completely prepared for. You don't want to overspend to the point where you find yourself in a financial struggle, but you also don't want to miss an opportunity to own your ideal home. Luckily, a good real estate agent can help you find the best properties within your budget. As the Singapore-based leading realtors from PropNex state, hiring an experienced estate agent can help you find great deals and ways to cut costs. They will also help you determine what best suits your situation. They recommend any new projects that will be to your liking, as well as resales, and help you speed up the property search if you need to move in fast, without compromising your wishes.
3. Research Locations and The Neighborhood 
As mentioned above, security is important, so you want to get a good gauge of the neighborhood before agreeing on a property. However, security is not the only aspect to factor in. You also want to research the locations to see whether it is the right lifestyle choice for you and your family. If you have children, inspecting the nearby schools and activity centers will help you make a decision.
Moreover, is this a place where you and your spouse can work comfortably? Are there affordable locations that are close to work, or is the commute not a problem for you daily? To get a better understanding of the location, check out social media pages and community links, as there will be people online who are happy to offer their insightful reviews. However, it is important to not rely solely on the internet. It's best to go take a look around yourself and speak to the locals. If you are choosing a property that will require a bit of a commute, take the trip and see whether it is a sustainable lifestyle for you before you put a downpayment on the house.
4. Observe Storage Space
Another aspect that is commonly overlooked when one is looking for their future home is the space efficiency of a property. It may be in your budget, and it may have all the spacious rooms you want, but can all your belongings and memories fit into it? The reason observing the storage space in a residence is so important is because this can affect your budget. If you cannot comfortably move in, extra costs will be made to find sufficient storage space nearby, or you may need more time to sell some furniture. You will also need to determine whether these options are something you want. If you don't want to give up certain items, this may not be the home for you.
There are a few ways you can rectify this situation. Understandably, being able to keep all your belongings will be your first choice which is why, if there isn't sufficient storage space in the house, you should look into smart storage solutions and ways to create storage space in smaller areas. Another tip, as mentioned above, is to find a storage unit you can rent at an affordable price; this way, you can keep your belongings without having to give up your ideal home. Lastly, you can consider a garage sale to sell some of your items or give them to a charity of your choice. Note that this is another reason why you want to plan ahead, when looking for a new house, to ensure you have enough time to deal with these types of situations and handle your storage issues head on. The final option is to keep looking for a new home that can hold all of your valuables, or one that leaves plenty of room for space-saving ideas to be implemented.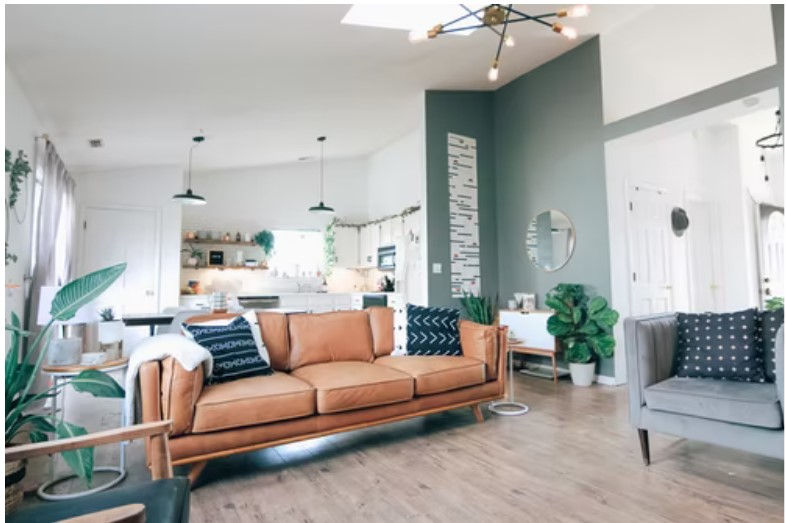 Finding your dream home doesn't have to be a dreadful task. Although moving can be hectic and stressful, when you have the security and excitement of knowing what's to come, you will be more motivated to get going. A clear, stress-free mind also helps you make decisions you won't regret, and then it'll be easier to find solutions to any hurdles that come your way without compromising your preferences. So plan ahead with these 4 tips and get ready for your forever home.