You should know that, to reach the top 10 of the top SERPs in less than 1 year, it takes a lot of work, skill, and sometimes luck.
Therefore, if you want to increase your website sales and conversion rate by getting to the first page of Google, here is Team-X Web Design here are the steps you need to take; So follow this team:
Start with a good infrastructure.
Poor website structure and information style can fail even with the best SEO campaign.
If it is difficult for users to navigate your site, will be difficult.
Check your site SEO specifically
Google's algorithm includes hundreds or more signals, plus a machine learning system that determines search rankings.
However, achieving the basics of SEO will bring you many advantages over your competitors.
Modify duplicate content.
Duplicate content problems are often related to technical issues. The most common of these is the existence of multiple versions of a page.
For example, http://www.yousite.com , https://www.yousite.com , http://yousite.com , and https://yousite.com by Google as four different pages with the same content in is considered.
This problem can be solved by setting the appropriate redirect rules in your htaccess file.
Optimize and SEO the site for mobile
If Google uses the mobile-first index, your website must pass the Mobile-Friendly Test.
According to Google:
Our crawling, indexing and ranking systems typically use the desktop version of a content page… Nevertheless, mobile-first index means that we use the mobile version of a page for indexing and ranking. … "
To prevent mobile rankings from falling, you need to double the performance and performance of your site on your mobile phone.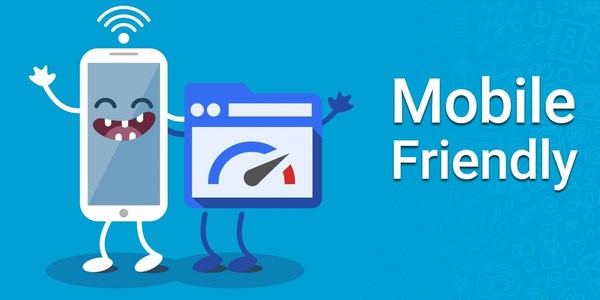 Performance
Think about what users want to do after entering your site. They need to be able to perform simple and basic operations smoothly and without problems, even if they do several things at the same time.
What are the top three goals of your site visitors? Make sure those goals are easily reached on your mobile version site.
Function
Do your visitors have to scroll forever to access the services or products you offer?
Having trouble uploading images to your website?
Did you know that Google uses "page speed" as a mobile search ranking factor?
"Loading time" is a very important factor for mobile devices (mobile and tablet), especially since most mobile connections are slower than PC connections.
SEO Specialist
● Optimize everything to speed up
● For both mobile and desktop, you need to constantly monitor and improve speed.
● Use the Google PageSpeed ​​tool to evaluate your performance.
Page speed optimization:
● Image file size
Before uploading, you can optimize your photos using an image compressor or optimization tool.
● Lastly, always make sure that the dimensions of the image fit well into the desired image space to have a vivid, structured, and structured page.
Browser cache
When a web browser loads a page, it loads a lot of resources. The browser cache stores these source files locally on users' computers. This way, these resources will not need to be reloaded when the user moves to a new page.
● For most sites, the best way to enable cache is to add code to the host/server (access) files.
● There are also good plugins for WordPress SEO to do this.
Script management
● Before reloading countless JS and CSS files to improve SEO, make sure you really need those extra plugins. The reason is that they will slow down your website.
● If you could merge multiple scripts into a single file, try this. This way, only one connection to the server will be needed to load all the scripts.
Work on the links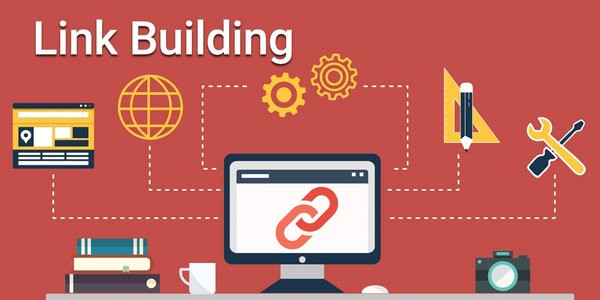 ● Internal links, as well as external back links, are still among the most effective SEO techniques that have a great impact on the ranking of your website.
● Correct broken links.
● Many website owners ignore bad links. This can create a bad UE user experience.
● With a simple site review or tools like W3C Link Checker, you can easily detect and fix 404 errors.
● Relate anchor text to the original content.
● Using Anchor Text may be harmful as an external linking strategy, but it can play an important role when choosing an internal anchor text.
● Turn your site's citations into links.
● By setting up and creating a Google Alert, you can be notified of your site's mentions.
On-Page internal site optimization and SEO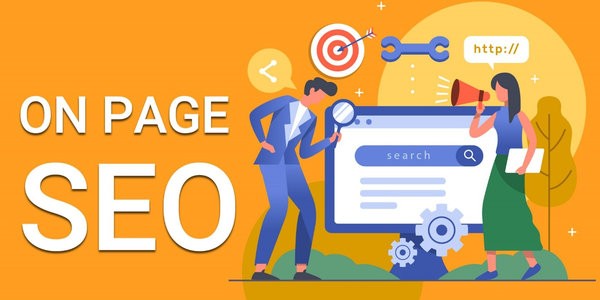 Google wants to help you. They have created a beginner's guide to site optimization and SEO for those who are interested in improving their online content.
Without manipulating the shape and structure of the site, just by following the basics, as described in this post, you can be ahead and neck above many of your competitors.
Result
As Google continues to close its doors to spam techniques and designs, anyone who is serious about Internet marketing and digital marketing should pay close attention to this issue.