Does your business stand out in Google's local pack, Google Finder or Google Map? If not, you are probably missing out to use a super important tool to appear in your locality. Business can never grow if you keep its details secret. Your local customers will never know about you and use your services. If you have a maintained and legal business, you can claim the Google My Business listing to display your working hours, business address, and even customer ratings.
The business ranking can be improved when these three core elements exist;
Proximity: Google's suggestions for the searches are based on the distance between the business and the client.
Relevance: Google suggests only the most relevant options for the search queries.
Prominence: Google initially suggests services and products, which mostly gained positive consumer opinions.
Here are some steps how you can optimize your rankings with Google My Business;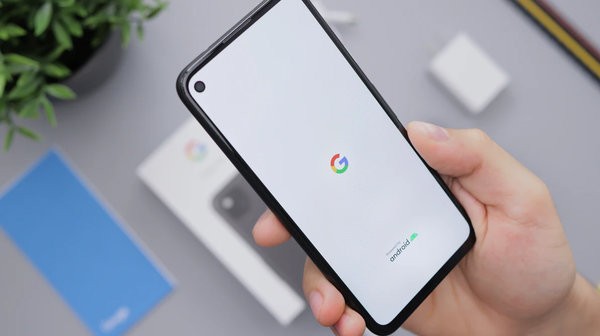 Enter Complete Data
To create your Google My Business profile, you have to fill several fields with valuable basic data. The data is used to provide more information to your potential customers. If you are not filling or updating your own data, someone else could do it instead of you, and make a mess in your page appearance in Google. To avoid this kind of unpleasant situation, fill in information yourself and check it from time to time.
Having complete and accurate information on your page will help Google to match it with the right searches. Provide your address, your working hours, category, and the description of your services.
Make sure your information is always updated. The customer's bad experience due to old information may affect your business growth.
Respond to Your Customers Reviews
The businesses that consider the customer reviews, respond to them have more chances to rank higher. It means they value their customers and Improve their services due to their feedback. Positive reviews from your customers can improve your business visibility and the likelihood that local clients will choose your services.
Add Relevant Photos to Your Services
It is not a secret that people first notice colorful and catchy items than anything else. If you can represent your goods and services by photos, you should definitely do it. Quality photos and well-written business stories with selected relevant keywords can be added to your business profile to optimize your SEO and ensure higher rankings. The accurate service photos appearing after the search can immediately persuade the customer to purchase from you.
Keep Your Hours Accurate
Accurately mentioned working hours help your customers understand when you are available, and when they can use your services. The working hours and days must be introduced in detail, including your break hours, your holidays, special events and, etc. Remember that you need to keep your customers far from a bad experience. Once they face your closed doors during the working hours, hardly they will turn to you the next time.
Use Google My Business Suggested Buttons
Google My Business listing allows you to get new customers by simplifying your services. Due to available buttons, your business can stand out from the crowd. The customers can make appointments, purchase directly from the Google My Business listing, or get other necessary information.
Here is the list of the buttons which you can utilize;
"Get directions" button shows your location on Google Maps and highlights the directions to reach you.
"Call now" button makes direct calls to your business company. Here you need to mention your phone number to get the calls.
"Find the table", "view the menu", "place an order", "make an appointment" buttons open a link of your choice.
"Message us"(SMS) button sends SMS messages to your provided phone number. The number should be on a mobile phone to receive the messages.
"Message us" (WhatsApp) button sends you messages via WhatsApp. Make sure you download the WhatsApp application to receive messages from your customers.
"Get quote" button opens a form where customers can fill their inquiries about your services. As soon as the customer reaches you, you will be notified via email.
The above-mentioned data will help Google to decide the relevance, distance, and prominence. The prominence is not only based on the reviews but also the information available in Google about your business. The more articles or directories tell about your products the higher chances you have to be on the top. All the components together can make the overall picture.
Google My Business pages are vital to gain higher Google rankings. They give your business a professional look. After creating your account, you will see the results instantly. This outstanding feature will help you reach local customers and improve your search engine visibility. Nothing is challenging to start creating your Google My Business page right now!
BIO: Jasmine Melikyan is the Content Manager at Digital Growth Formula. She contributes articles about the latest technological advances, it's effect on our daily lives, innovative digital marketing strategies and the integration of both with traditional marketing to help business owners to meet their online goals.

Linkedin: https://www.linkedin.com/in/jasmine-melikyan-686742180/