These days, more than 300 million students are attending online classes as the Corona pandemic intensifies. Smartphones and usage of the Internet have made online learning so simple and easy as it was never before. Now teachers can share thousands of books, notes, videos, and other useful material with students without any geolocation barrier. All thanks to the extensive usage of the Internet and smart gadgets.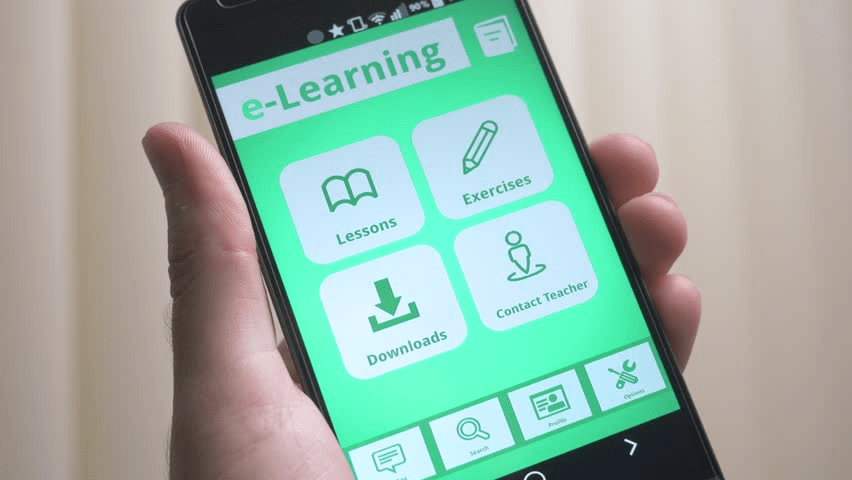 There are numerous apps and learning solutions that keep engaged students and connected with the schools in their homes. It is a virtual learning tool that helps, monitors, and assists students in learning. Perhaps this is the reason why more and more business owners are investing in on-demand eLearning app solutions that offer students an interactive learning experience.
It seems like online learning has become the new norm in education since the spread of Coronavirus increases globally; this is why teachers have started educating kids through online platforms.
Here we have addressed 5 of the best and free eLearning apps that cultivate student's minds and help them solve problems around the clock.
# Duolingo
The name itself suggests that this eLearning platform allows students to learn multiple languages at the same time. Suppose students want to go abroad for further education and learn a foreign language such as Spanish, French, or other popular languages. In that case, Duolingo is the best mobile app to get started.
The Duolingo app comes with a user-friendly interface and works well for beginners and advanced learners. They will try to explain important phrases and verbs using pictures and enhance your language skill quickly. These days, if you can not get your hands on multiple languages, you may fail to grab important opportunities for yourself.
But Duolingo mobile app makes the whole learning process funny with mini-games. The app offers around 30 languages, you choose any one of them and start attending classes for 5 minutes on an average.
# Google Classroom
As we all know, schools will remain shut due to the Corona pandemic; many students are still facing difficulties regarding online classes. To overcome this, Google Classroom offers something special to teachers and students that would save time, money, and makes communication better and streamlines the learning process.
Moreover, Google Classroom also helps you manage google drive. If your school uses Google Apps for Education, these tools ease many other tasks and make the learning experience more interactive during this difficult time. Moreover, these days on-demand eLearning applications are in huge demand as students can learn anything at their comfort.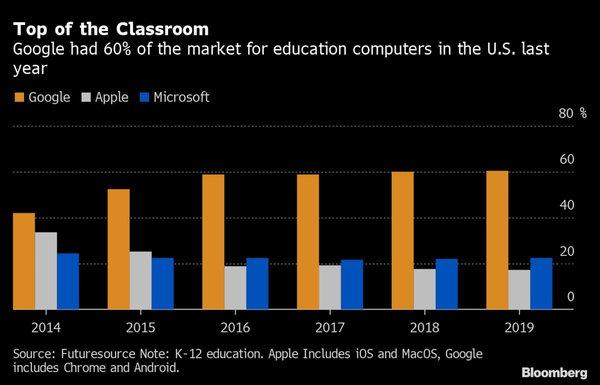 The above image clearly shows that Google has covered the maximum market, and it will continue to grow because it offers many features such as video calling, adding Google Form and PDFs, sharing videos and other content, etc. The majority of the USA's teachers prefer Google Classroom because it is relatively easy to use and flexible. They can sync it with their attendance application also and enable the school to upload assignments and monitor other activities of students.
# Udemy
Udemy is an online platform that offers an extensive range of different courses on everything from coding to maths to personal development. Suppose students are free and want to work to develop other skills like communication or else want to learn some sports activity or any other extracurricular activities. In that case, Udemy has lots of courses to help.
Not only science or extra activities, but there are also dozens of other courses that enable you to access all your course videos and learning materials within your mobile device. All you need to install and app, sign in, and get started. Udemy charges nothing to download the app, but you have to pay for the course you want to learn.
There are more than 13000 videos, and 32 thousand courses are available that cover a gamut of industries and various sectors. You can learn about anything; it can be programming, music, photography, graphics, and many more at your own place. It also allows you to take part in open discussions with experts that ultimately makes online learning interactive and engaging.
# Khan Academy
We are all aware of how expensive education is these days, but thanks to an app like Khan Academy that offers a wide range of courses free of cost. You can enroll for any subject, whether it is maths, English, economics, biology, or any other. This is the best eLearning app that educates a kid's mind without any fees.
This application contains more than 9 thousand videos along with the tutorials with expert's guidance. Whether you want to sharpen your skills or learn something new, the Khan Academy App has all the solutions. Several features of the app are-
User-friendly platform for kids to learn and develop their skills
Kids can read the books along with the audio narration
The app is completely free, with no ads and no hidden charges.
# Coursera
If you want to give a perfect example of an online school, your answer would be a Coursera application. Yes, it has a wide range of lessons and classes that you can enroll in. Each expert will educate you on different topics. It has more than ten thousand courses ranging from biology to maths to even trending technology stuff.
Along with the online lectures, an app offers reading assignments, video content, and many more things to do. Once you finish the course, you will even be awarded the certification of completion. Some courses are free while some are paid. Coursera offers a delightful mixture of old content with a modern learning environment.
Summing It Up
As we don't have a clear idea when things will get normal and schools will be resumed again. Above mentioned, advanced apps make learning easy and exciting. Today, kids are surrounded by plenty of mobile applications, above learning platforms gradually gaining momentum across the education industry. Parents and teachers would love to install the above apps on their smartphone because it will transform the way kids approach learning.
Author bio
Pratixa Badelia is a digital marketer and technical writer for time, she is the author in springer. Her educational background in information technology has given her a broad base from which to approach many topics.