Cassava Cake Recipe
Batter Ingredients:
– 2 packs grated cassava (about 2 lbs total weight)
– 1 can coconut milk
– ½ can evaporated milk
– 2 pieces raw egg
– ¼ cup butter, melted
– 6 tbsp cheese, grated
– ½ cup condensed milk
– 14 tbsp sugar
Topping:
– 1 can coconut milk
– 2 tbsp sugar
– ½ cup condensed milk
– 2 tbsp flour
– 2 tbsp cheese, grated
– 1 piece raw egg
Cassava Cake Video Recipe
Cooking procedure:
Preparing the batter:
1. Combine the grated cassava, butter, condensed milk, evaporated milk, cheese, sugar, and eggs in a mixing bowl and mix thoroughly
2. Add the coconut milk in the mixing bowl where the mixed ingredients are. Mix again.
3. Grease the baking tray then pour-in the batter (ingredients that has just been mixed)
4. Pre -heat oven for 350 degrees Fahrenheit for 10 minutes then put-in the baking tray with batter and bake for 1 hour.
Preparing the Topping:
5. Combine the sugar and flour and put-in the heated saucepan.
6. Pour-in the condensed milk then mix thouroughly.
7. Add the cheese while stirring constantly.
8. Pour the coconut milk and stir constantly for 10 minutes
9. Pour the topping over the Cassava Cake (baked batter) and spread evenly.
10. Separate the yolk from the egg white of the remaining egg (we'll be needing the egg white)
11. Glaze the topping with the egg white (you may use a basting brush for this step)
12. Broil the Cassava cake until color turns light brown.
13. Garnish with grated cheese and serve. Share and enjoy!

Do you like this Money making business ideas? content">then please consider subscribing to our PINOY BISNES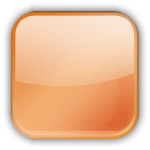 RSS feed. You can also subscribe by email and have new business ideas sent directly to your inbox. (Once you entered your e-mail address, you need to login to your e-mail account and click the link to confirm your subscription).