If you are looking where to buy macapuno seedlings, then you came at the right place.
Macapuno is a very rare variety of coconut which can only be propagated into a true-to-type macapuno by means of embryo culture. And because of its high economic value, there is a big demand for macapuno in the local markets as well as in international markets. This offers a big opportunity for many Filipino farmers as they can venture into the business of producing macapuno. Acording to NEDA, at productive stage, all true-to-type macapuno palms will translate to a monthly income of approximately Php800,000 and will insure continuous supply for processing and R & D towards industrial, pharmaceutical, nutraceutical and other application of Macapuno.
Here are the following agencies where you can buy a macapuno seedlings.
1. Philippine Coconut Research & Development Foundation, Inc. (PCRDFI)
3F PCRDF Bldg., Pearl Drive cor. Lourdes Street, Ortigas Center,
Pasig City, 1605 PHILIPPINES
P.O. Box 14459, Ortigas Center Post Office, 1605 Pasig City, PHILIPPINES
Tel. Nos.: 632-9053 * 633-8488* 633-8031* Fax 633-8032
Website: http://www.pcrdf.org E-mail: info@pcrdf.org
2. MicroPlant R&D Inc.
Contact person: Mr. Jun Ayensa
MicroPlant R&D Inc.
Email: microplant_rd@yahoo.com
+63 915 629 6264
3. Philhybrid Inc.,
Contact person: Ms. Racquel Aranilla
Contact No.: 0918 929 1111
Website: www.philhybrid.com, E-mail: info@philhybrid.com
4. University of the Philippines Los Banos (UPLB) Tissue Culture Lab
5. Philippine Coconut Authority (PCA) in Albay, Manila, Zamboanga, Pangasinan, Leyte, Cavite, Davao
6. Visayas State University Tissue Culture Lab
Visit here to know the Economic Importance of Macapuno.
Source: agriculture.ph
Do you like this Money making business ideas? content">then please consider subscribing to our PINOY BISNIS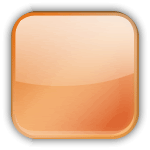 RSS feed. You can also subscribe by email and have new business ideas sent directly to your inbox. (Once you entered your e-mail address, you need to login to your e-mail account and click the link to confirm your subscription).