SME Loan packages to assist you in growing your business, better manage your finances and earn more profits. Plantersbank Small Bizloan is a multi-faceted loan you can use to fund your varied financial needs. Whether to improve your cash flow, expand the business or simply for your personal needs, Small Bizloan is the answer.
This multi-purpose loan provides huge benefits for you;
* AFFORDABLE. Payment term of one (1) year to ten (10) years with no prepayment penalties in cases of early loan termination.
* FLEXIBLE. Borrow from as little as P250,000 to as much as P10,000,000 via credit line or term loan.
* WORRY-FREE. Rates are fixed for the first five years and absolutely no unpredictable monthly dues.
General Requirements
* Fully accomplished and signed loan application form (Individual, Corporate)
* Photocopy of 2 valid government ID's with photo and signature (i.e. passport, driver's license, company ID)
* Bank Statements for the last 3 months
* Copy of Title (TCT or CCT) and/or condominium certificate
* Updated Tax Declaration and Real Estate Tax Receipts
* Master deed of Restrictions (for condominiums)
* Vicinity Map / Lot Plan
Additional Requirements
For those employed
* Photocopy of latest Income Tax Return (ITR) or W-2 Form / BIR Form 2316
* Latest one-month payslip
* Certificate of employment and compensation
For business owners/self employed
* Latest audited financial statement of business with ITR duly stamped by BIR
* Photocopy of DTI registration/Mayor's permit of the business or photocopy of SEC Articles of Incorporation and by-laws
Apply here: SME Bizloan.
For more information:
Call Plantersbank Direct at (02) 812-5325. You can also email us to info@plantersbank.com.ph or visit any Plantersbank branch nearest you.
Do you like this business financing program? content"> then please consider subscribing to our PINOY BISNES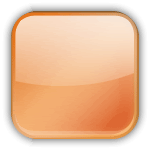 RSS feed. You can also subscribe by email and have new articles sent directly to your inbox. (Once you entered your e-mail address, you need to login to your e-mail account and click the link to confirm your subscription).