Chicken Inasal is a popular delectable dish from Bacolod city. Because it uses various spices and ingredients for its marinade and basting sauce, it creates a distinctive color, aroma and unique flavor to the grilled chicken that makes it superior from other chicken inasal found in other parts of the Philippines. Chicken inasal is usually skewered in bamboo sticks and charcoal-grilled to perfection while being basted with its unique blend of marinade mixture.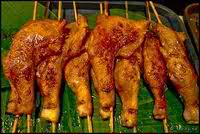 Because of its popularity, starting a chicken inasal business in your own place could be a good business venture to start. To succeed in this kind of business, make sure to have a business plan at hand, enough capital to sustain the business in its early years, get pertinent licenses to operate and don't forget to register your business name.
Here are some Chicken Inasal recipes to try:
Mang Melchor's chicken inasal
Mang Melchor's Chicken Inasal chicken thigh or leg
Ginger
Garlic
Brown sugar
Cane vinegar or coconut vinegar
Calamansi
Rock salt
Procedure:
1. Marinate all ingredients for an one hour before grilling.
2. Before grilling, make the achuete oil.
3. Make a slit on each side of the marinated chicken.
4. Baste the chicken with achuete oil while grilling.
5. Serve with sinamak, soy sauce, calamansi and fresh siling labuyo.
To make the achuete oil: Warm enough achuete seeds in lots of cooking oil over moderate heat for one to two minutes. Do not let the oil burn. Set aside and stir until the oil turns orange in color.
* * *
Exact measurements of the ingredients are not listed because Mang Melchor says he does it by feeling and tasting. from newsflash.org
Chef Pauline's chicken inasal
1 whole dressed chicken, sliced into quarters, or 8 pieces chicken drumsticks or thighs
1 c native cane vinegar
1 bottle (about 1 1/3 cups) 7-up
1 thumb-sized ginger, minced
6 pcs calamansi
2 tbsp rock salt
2 tsp pepper
For basting sauce:
1/4 c cooking oil
2 tbsp margarine
2 tsp salt
2 tbsp achuete seeds
2 pcs calamansi
Marinate chicken in mixture of vinegar, 7-Up, ginger, calamansi juice, salt and pepper for at least one hour, or overnight in refrigerator.
When ready to cook, heat an indoor grill or charcoal in an outdoor grill to medium. If desired, thread chicken into barbecue sticks. Cook chicken over grill until done, basting frequently with the basting sauce.
To prepare basting sauce:
Heat oil in a saucepan then add margarine and salt. Drop in achuete seeds and stir until color is extracted. Remove from heat and add calamansi juice. Use to baste chicken. from inquirer.net
Chicken Inasal
Ingredients:
* 1 whole chicken, cut into 6 parts (legs, wings, breasts)
Marinade:
* 1 head garlic, macerated
* 2 tbsps. chopped ginger
* 1 tbsp. brown sugar
* 1/3 cup sinamak, (native coconut vinegar)
* 10 pieces calamansi, extract the juice
* 3 stalks tanglad (lemon grass), julienne
* salt and coarsely ground pepper
Basting Sauce:
* 1/2 cup Star Margarine
* 1/4 cup atsuete (annatto seeds) oil
* salt and pepper
* large bamboo skewers
* charcoal for grilling
Procedure:
In a large bowl, place the garlic, ginger, vinegar, a small amount of sugar, tanglad, calamansi juice, salt, and pepper. Mix all the ingredients then add the chicken meat. Lightly rub the marinade on the meat. Place chicken in the chiller and let sit. After 30 minutes, turn the meat and let it sit for another 30 minutes. It is not ideal to marinate the meat overnight since the acid of the vinegar will completely break down the enzymes of the meat.
Meanwhile in a saucepan, over low fire, put margarine and annatto seeds. For few minutes, continue stirring until the margarine melts and the annatto seeds are well infused and have developed a deep orange color. Turn off heat then add a small amount of salt and pepper to taste.
After marinating the chicken, put several slits on the part near the bone to help with cooking the meat fully. Skewer the meat and cook over hot charcoal grill, skin side down, basting it once in a while. As much as possible do not turn the meat more than twice since the result will be drier meat.
Serve while hot together with steamed rice paired with grilled oysters and sinamak or soy sauce with calamansi and siling labuyo (red chili peppers).
* You can use whole chicken and roast it in the oven. Make sure that when you marinate the meat, rub the mixture all over the chicken including in the cavity. from wikipilipinas.org
Do you like this business idea? content"> then please consider subscribing to our PINOY BISNES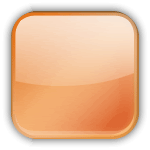 RSS feed. You can also subscribe by email and have new articles sent directly to your inbox. (Once you entered your e-mail address, you need to login to your e-mail account and click the link to confirm your subscription).