One of the most popular choices when it comes to opening a restaurant has to be pizza. The appeal behind this Italian classic is evident at first sight: it's delicious, you can add your unique style to the dish, and it has a higher profit margin compared to other food. But the food business is highly competitive, and you need to consider some viewpoints before jumping into this challenging journey. Here are some tips on how to get into the pizza business.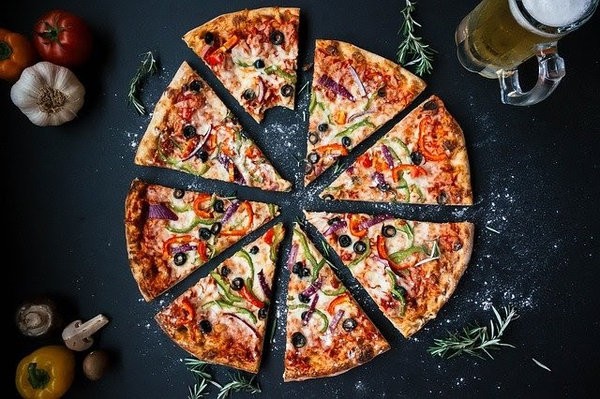 Choose Your Location Wisely
An essential piece of the puzzle when it comes to starting any restaurant has a lot to do with where you place your operations. Some areas in your city should already be filled with several pizza restaurants, adding their ideas and twist to the formula. The industry is incredibly competitive, where businesses rise and fall all the time, and we can pinpoint an early sign of failure in a restaurant's location. Your digital marketing efforts have to be completely different from an urban demographic if you're planning to set your establishment in a suburban area, for instance. The address will also influence how much investment you'll have to place down for renovations and ultimately determine your startup's business model.
Aside from the building itself, consider your neighbors and nearby spaces. Suppose you're planning to offer a dine-in experience. In that case, you'll need a parking lot to accommodate your guests, or if your pizza restaurant plans to go into the delivery route, make sure that your delivery staff has a secure area to leave their vehicles.
Come Up With A Promising Concept
Presenting an innovative brand and service style to your investors can make or break your efforts. Here is where your creativity needs to shine and come up with a catchy concept. Not only do you have to start working on the pizza menu, but you should also be considering what type of service style you're aspiring to offer. Are you looking to invite your guests into your restaurant to have a pleasant dining experience with their family? Do you want to prioritize fast deliveries in the surrounding areas? Is your business going to be focusing its efforts on take-out only?
At this stage, you should also be looking into your restaurant's brand. Although you can certainly start with a completely original concept, another option you can look into is to get more information about Italian franchises where you can start with a built reputation before opening the doors to the public. Whatever option you choose, it must be memorable and engaging. Otherwise, people won't be interested in trying your pizzas.
Select The Right Kitchen Equipment
An outstanding pizza has to be prepared with high-quality products and professional equipment. Depending on what business model you decided to go for and the location you've chosen, you may be limited on space for bulky ovens or refrigeration equipment. Fortunately, there are plenty of options to accommodate your restaurant's service style and you can purchase all essentials with ease.
One major aspect to consider in building your backdoor infrastructure has to do with the type of oven you will choose to prepare your pizzas. Most will agree that a brick oven is the way to go with pizza, but to choose the perfect oven for your business, you'll need to consider your projected pizza production, your current budget, the available space in your kitchen, and the type of pizza you want to prepare.
Organize A Soft Opening
Some pizza restaurants organize a soft opening to test their pizzas and receive feedback from their customers before their grand opening day. That way they can tweak and change minor logistic issues and spread the word around before opening their doors to the general public. This type of event is also extremely useful to create consistent front-door attention among your staff members since they practice table service and menu knowledge. You can either organize an entire week with small serving hours to encourage the public to evaluate the logistics of your location, or approach the soft opening through a special event with personal invitations.
Starting any food business requires passion and trusting your guts. Running a successful restaurant requires a lot of attention to details, from a business and a culinary point of view.
You can attract plenty of customers if you offer excellent pizza, but if you don't hold a grip on your finances you'll soon be closing doors for good. In life, you need to take risks to get results and this is no exception. The pizza business has some of the best chefs and entrepreneurs who have succeeded thanks to their willpower, innovation, and organizational skills, and you too can take your chances into building your reputation in this business if you play your cards right.