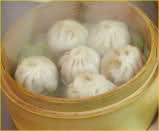 Siopao is a steamed rice-flour bun consisting of a meat filling inside which could be either asado or bola-bola that may use pork, chicken, beef, shrimp and salted duck eggs. These buns are cooked in steamers available in sets of two or three racks.
Siopao is a popular food item among Filipinos. A lot of Filipinos are searching for siopao recipe that is easy to follow step-by-step. Here is a simple siopao recipe that you can try in your home.
Siopao Ingredients:
* 6 cups flour
* 1 package active dry yeast
* 1 lb cubed pork loin or chicken thighs
* 1 cup white sugar
* 2 teaspoons cooking oil
* 1 cup lukewarm water
* 1/2 cup boiling water
* 6 hard-boiled eggs
* 2 green onions
* 4 teaspoons light soy sauce
* 4 teaspoons brown sugar
* 4 teaspoons oyster sauce
* 1 teaspoon cornstarch, dissolved in 2 t. water
* 2 cloves garlic
* 3 teaspoons salt
* 6 teaspoons baking powder
Siopao Cooking Instructions:
Siopao Dough:
– Mix flour, salt and baking powder in a medium bowl, set aside.
– In another bowl dissolve yeast in lukewarm water then add 1 cup of the flour mixture.
– Mix thoroughly.
– Cover with a cloth and let rise 1 hour.
– Meanwhile, dissolve the white sugar in the boiling water.
– Stir well then let cool to lukewarm.
– Pour into the yeast mixture, then add the rest of the prepared flour mixture.
– Stir to blend well.
– Grease a large bowl.
– Turn dough out onto a floured board and knead for 3 minutes-you want your dough smooth, not sticky.
– Place ball into bowl, turn once and cover with a damp cloth.
– Let rise 2 hours or until doubled.
Siopao Filling:
– Saute the garlic and onions in a small amount of oil in a wok.
– Add meat and stir fry for 1 minute or until meat is no longer pink.
– Add soy sauce, oyster sauce and brown sugar.
– Pour in the dissolved cornstarch and stir fry quickly until meat is glazed well.
– Remove from heat and let cool.
How to make Siopao:
– Punch down dough and knead on a floured board for 3 to 5 minutes.
– Divide dough and roll each half into a 12×2 inch log.
– Cut each into 12 pieces, making 24.
– Roll each piece into a ball using your hands then rolling it flat into a 3 inch diameter circle.
– Dust with flour if needed to prevent sticking.
– Place 1 slice of egg into center of dough round, then 1 T. of filling with sauce.
– Gather sides of round, pinch together and twist.
– Place pinched side down on parchment paper and place in steamer.
– Repeat until done.
– Cover with a damp cloth and let rise for 1 hour.
– Steam Siopao for 20 minutes.
– You can freeze cooked Siopao, simply re-steam for 10 minutes.
Recipe found at pinoyrecipe.net, Photo: tsibog.com
Do you like this business idea? then please consider subscribing to our PINOY BISNES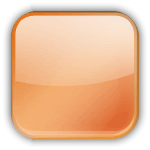 RSS feed. You can also subscribe by email and have new articles sent directly to your inbox. (Once you entered your e-mail address, you need to login to your e-mail account and click the link to confirm your subscription).