Starting a donut shop business is a good business venture idea for it has a wide-range of market customers. That means, excellent profit margin. This is one of those businesses with a universal customer base. Customers come in all ages and all walks of life, including men, women and children from every ethnic background and socio-economic classes.
When starting your own donut shop business, you have two approaches to consider. The first approach is to open a traditional, sit-down style donut shop that serves customers donuts, muffins, coffee, tea and hot chocolate. The second approach is to establish a commercial donut bakery that's not open to the public, but specializes in making donuts for wholesale to grocery stores, school cafeterias, catering companies, food stalls and restaurants.
Donut Shop Location
Select a location with a high level of foot traffic. This is essential in malls, near school campuses, parks and office buildings where lots of people are passing by. Make sure to determine what competition you have in the area to ensure your business.
Business Permit
Register your donut shop business and obtain any necessary business permit. Visit the nearest Department of Trade and Industry (DTI) to register your business and to other agencies to get other permits you will need. The permit may vary depending on what food and beverage items you're selling. It is also important to get a sanitary permit from your local health agency to ensure the cleanliness of your area.
Visit How to Register Your Business.
Business Tips:
a) To attract more customers, try to include healthy donut options to the menu such as donuts and muffins made from whole grains or low fat pastries, fruits and healthy fruit beverages. You may also include nutritional information on menu items. Make sure you have something unique to offer for your customers. This will differentiate you from other donut businesses.
b) Make your packaging attractive to the palate. The packaging is essential in attracting more customers to buy your products. Make a research and try different possible packaging layout and color combination until you come up with a winner! It would be great If you can hire a layout designer for your packaging.
c) Make excellent customer service a priority. Bad customer service will ruin your business and makes your customers to never come back again.
d) Try to keep your products fresh at all times. This includes donuts and other pastries, beverages especially coffee and hot chocolates.
e) Give discounts to your customers. Reward your frequent customers with freebies and discounts. This will keep them coming back and eventually become your potential loyal customers.
Recipe for Basic Cake Donuts
Ingredients:
* 4 1/2 c flour
* 4 tsp baking powder
* 1 tsp freshly grated nutmeg
* 1/2 tsp salt
* 2 eggs
* 1 c sugar
* 2 Tbs unsalted butter, melted
* 1 c milk
* 1 tsp vanilla
Procedures:
Step 1. Sift together the dry ingredients.
Step 2. Beat eggs with sugar until light. Add butter, milk, and vanilla. Add dry ingredients and mix until a soft dough is formed. Do not over mix. If dough is too soft to roll, chill it for an hour.
Step 3. Roll dough out 3/8 inch thick on a floured surface and cut with donut cutters. Fry in 370 degree oil until golden on both sides, turning once.
Step 4. Remove from oil, hold over hot oil for a few minutes to drain, and then finish draining on absorbent paper. While still warm shake in sugar, sugar- cinnamon mixture, dip in glaze of choice, or dust with powdered sugar. 3 dozen
There are, however, many recipes for each of these things. One of the best plain glaze recipes follows:
1/3 c boiling water mixed with 1 c confectioners sugar. Mix well and dip warm donuts in mixture.
To coat with nuts– after dipping donut in glaze, roll in chopped nuts, or even sprinkles.
To coat with sugar easily– put sugar or cinnamon sugar mixture in a paper lunch bag. Put warm donut in and shake.
Recipe found at How to Make Delicious Homemade Donuts by Marye Audet.
Here are some free Business plan you can follow:
– Specialty Baker Business Plan
– Bakery Business Plan
– Dessert Bakery Business Plan
Sources: entrepreneur.com, hubpages.com Photo credit: Marye Audet
Do you like this business idea? then please consider subscribing to our PINOY BISNES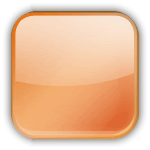 RSS feed. You can also subscribe by email and have new articles sent directly to your inbox. (Once you entered your e-mail address, you need to login to your e-mail account and click the link to confirm your subscription).