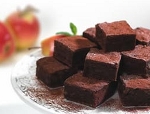 Are you craving for that moist and chewy brownies but worried of fats and high calories? Not anymore because there's now a way to lower the fat content of our favorite brownies, yet enjoy its flavorful and moist goodness!
Expert on food and nutrition Ms. Luz S. Callanta, a former Assistant Professor at the Food Science and Nutrition Department of the College of Home Economics, University of the Philippines in Diliman, mentioned in one of the Nutritionist-Dietitians' Association of the Philippines (NDAP) Convention that butter may be substituted with pureed prunes. The brownies will taste good and with proper baking they will be moist and chewy.
In an article published in Environmental Nutrition, The Newsletter of Food, Nutrition, and Health of New York, also states that: "Dried plum puree can reduce fat in baked goods by 50 to 90 percent, simply by substituting dried plum puree for all or part of the butter, margarine, or oil in a recipe. This works best in soft, moist and chewy foods like cookies, cakes, brownies and quick breads."
Another expert on food and nutrition Dr. Fem Barcelon, a food scientist and professor in food technology based in Australia, also mentioned that prunes may be used as butter substitute for brownies. This is because dried pureed prunes are high in fiber and are capable of holding and maintaining an emulsion.
Below is a brownie recipe where the butter is substituted with prune puree. It is a perfect low-fat, moist, chewy goodie for everybody!
Baking is fun and baked products are perfect gifts for friends and loved ones. Low fat brownies have all the characteristics that everyone will surely enjoy – low in fat, moist, chewy, and rich in chocolate taste and aroma.
Dried Plum Chocolate Chip Brownies
Ingredients:
1/2 cup dried plum puree
1/2 cup granulated sugar
1/2 cup packed brown sugar
2 large eggs
1 tsp. vanilla
1 1/2 cups All-purpose flour
1/2 cup cocoa powder
1 tsp. baking powder
1 tsp. salt
1 1/2 cups semi-sweet chocolate morsel
Procedures:
1. Heat oven to 375oF or 190oC.
2. Spray sheets with cooking spray and set aside.
3. In a large bowl, beat dried plum puree, sugar, eggs, and vanilla to blend thoroughly.
4. In a small bowl, mix flour, cocoa powder, baking powder and salt.
5. Stir dry ingredients into plum mixture until well-mixed. Stir in chocolate morsel.
6. The mixture may be poured into a 9 inch-square pan.
7. Bake for 25 minutes or until wooden pick inserted in the center comes out clean.
8. Cool completely and cut into brownie squares.
Dried Plum Puree
Ingredients:
1/3 cups or 120 grams pitted dried plums
6 tbsps water
Procedures:
1. In a food processor, combine dried prunes and water.
2. Process until pureed.
Yield: 1 cup of dried prune puree
Source: Czarina Teresita S. Martinez , fnri.dost.gov.ph
Do you like this Low-Fat Dried Plum Chocolate Chip Brownies? then please consider subscribing to our PINOY BISNES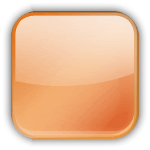 RSS feed. You can also subscribe by email and have new recipes sent directly to your inbox. (Once you entered your e-mail address, you need to login to your e-mail account and click the link to confirm your subscription).