Increasing conversions and generating high-quality leads have never been more critical for many businesses and organizations. Lead conversion entails a wide variety of marketing practices designed to get consumers to buy your products or service. However, just having your leads access your website, follow or like your social media pages, or subscribing to your email list is not enough. Lead conversion aims to move them from one point to the next, so they purchase from you.
Investing in lead generation and nurturing your prospects helps you to bring your brand in front of the competition. It also allows you to understand your audience, get to know their demographics better, and collect data about them, which would benefit your marketing campaign in the long run. Planning a lead generation approach and learning how to cultivate those leads and develop your conversion funnel over time will help grow your company and become successful in your niche industry.
How To Get Leads And Increase Conversion For Your Business
To get quality leads and help improve conversion, you need to have strategies to step into your game. Here are some ways on how you can do this to improve your business.
1. Use The Power Of Social Media Ads
Paid advertising on social media platforms such as LinkedIn, Instagram, and Facebook are often underutilized for lead generation. However, they are now more valuable than ever as people worldwide devote more time to social media as the recent pandemic turned places into complete lockdowns. Social media sites have various ad styles and targeting choices to assist a company in generating leads.
Marketers and social media channels have a kind of symbiotic relationship. Marketers and business owners rely on these networks to spread the word about their product, service, or business model. Social media sites provide a plethora of resources to assist marketers and business owners in reaching consumers. You can craft the right message for the right customer and get customers precisely or specifically as you want. Such highly personalized online marketing opportunities are compelling arguments to advertise on social media.
2. Use Video Marketing To Capture Your Audience
More than half of customers favor video ads over other types of content, so it is no wonder that this will be more prospects for advertisers in 2021 and beyond. When your audience views one or more of your videos on Facebook, Linkedin, Instagram, or embedded on your website, they begin to develop connection and affection for your brand.
It is no secret that video marketing has played a significant role in the growth of many brands, from short-form social media posts to immersive webinars. Having longer-form, immersive video content to produce leads and necessary contact details while entertaining audiences on social media with quick-fire previews, animated graphics or gifs, and video clips.
3. Leverage Effective Pop-ups
Pop-up advertisements are disliked by 73% of users, and 81% of users have closed a browser or left a website due to a pop-up message. If you're going to interrupt the website users with a pop-up or opt-in type, make it worthwhile. When used correctly, pop-ups will provide added value to the guests while still automating lead production.
The phrase "sign up for our email" is often used as a pop-up call to action, but the best outcomes typically come from a more convincing call-to-action or CTAs. Do an A/B test to allow you to choose the right lead magnet to display in your pop-ups. That could be the best eBook, blog post, video material, or email series you've created. Set up two pop-ups with different materials and compare how they perform. You may then do more in-depth checks with the pop-up, such as the introductory CTA text or graphics you're using.
4. Make Your Content Standout
Marketers have repeatedly stated that quality is king. There is compelling evidence that providing helpful information to your audience in blogs, tutorial videos, webinars, podcasts, and even infographics will help boost conversion rates. These days, it is easy to build content that would stand out amidst competition without spending too much of your budget. You can now find many design software for beginners that can help you craft content that would appeal to your audience.
Besides being an excellent tool for educating your leads and clients, content marketing is also a perfect way to create loyalty and strong relationships with your target audience. In addition, you are assisting users in making better purchasing decisions by posting material that they find informative and valuable.
5. Find The Best Keyword For Your SEO Efforts
Though you may want to invest in advertising, focusing your attention on SEO can be more effective in the long run. What will help you with this is choosing and using the right keywords to draw attention and traffic to your content. The benefits of your actions will reverberate for a long time and provide you with good outcomes for days, months, or years.
You can accomplish this by determining the most appropriate keyword associated with your brand and niche industry. If you're having trouble deciding which keywords to use, you may look at your competitors to see which keywords they're already ranked with. Then, use these keywords to optimize the websites, blog content, email body, and even social media.
6. Create A Buzz In Your Community
Building word-of-mouth buzz inside your target demographic is one of the easiest ways to get leads and maximize conversion. Word of mouth is cited as a significant influencer in 74% of customers' buying decisions. Even with the best lead generation strategies in place, word of mouth remains the most effective way to generate a steady stream of potential clients for your business.
Creating word-of-mouth hype is both straightforward and complicated. First, you must produce a product or service that your clients adore and want to brag about. Then, if you aren't there yet, speak to your clients, do some user training, and find out what you're doing correctly and incorrectly. It's always safer to refine your product before pouring money into a paid advertisement.
7. Build Engaging Landing Pages
Your landing page design is an essential factor in determining the accessibility and effectiveness of your website. In addition, having a successful approach for creating landing pages will aid in converting further leads.
Add professional images, compelling videos, and call-to-action buttons strategically to your landing pages to make them more attractive and convert more visitors. Furthermore, ensure that all landing page links are clickable either actively or indirectly to contribute to lead generation. You can also use pre-designed landing page templates to enhance the user experience on your website.
8. Encourage Your Audience With CTAs
While many of your audience enjoy reading your content, they might need a little more persuasion to do what you want them to do. Often, what it takes is a little nudge in the right direction to get people to behave the way you want them to be. A clear CTA in your marketing efforts inspires prospective customers to take action. Regardless of the end target, compelling CTAs that use specific verbs or phrases will increase conversion rates.
9. Capitalize On Effective Communication Platforms
It would be beneficial also to investigate the platforms by which your prospects interact with your brand. To reach out to them, use marketing channels such as newsletters, social media sites, and more. If you want to raise brand interest in your desired market, use social media platforms such as Facebook, Twitter, Instagram, and Linkedin. These are the most effective platforms for increasing brand awareness and creating leads. Pinterest and YouTube are two more marketing outlets that can be useful in this situation. If you want to nurture connections with your audience, you can use email marketing to provide content and updates to your leads.
10. Automate Your Emails
Email marketing automation encourages you to stay in touch with prospective buyers, which keeps them interested and makes them more likely to buy from you. It also reduces the possibility of a competitor completing the deal before you. However, writing and submitting several emails requires a significant amount of time, mainly because they must be personalized for each prospect. Fortunately, with automatic email marketing tools, you'll have more spare time to work on other critical aspects of the industry while still attracting leads. You may use an integrated email marketing campaign to deliver content that informs, engages, and drives prospective buyers into the sales funnel.
Final Thoughts
Lead generation is complex, and you cannot just copy and paste a technique that has worked with anyone else. The trick is to identify a method that works for you, and in most situations, content serves as the basis of successful lead generation. It all boils down to understanding your audience and how they communicate with your business.
AUTHOR BIO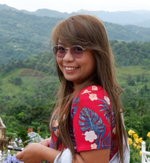 MARICAR MORGA
Maricar worked as a marketing professional for almost a decade and handled concerts, events and community service-related activities. Leaving her corporate job for good to pursue her dreams, she has now ventured in the path of content writing and currently writes for Softvire Australia and Softvire New Zealand. A Harry Potter fan, she loves to watch animated series and movies during her spare time.