If you run a brick-and-mortar store, you can only gauge its performance based on the number of customers you receive. More traffic translates to improved opportunities to market your business and take it to higher levels. Would you like to increase traffic to your brick-and-mortar store? Here are some of the best tips you should consider using.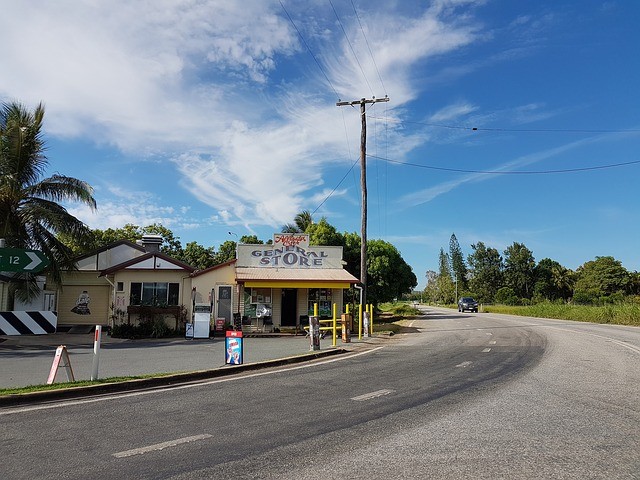 Maintain Your Storefront
Spruce up your storefront, and you will increase the overall performance of your business. Nobody would be happy to walk into a disheveled store with dirty windows. Therefore, you want to keep your storefront well maintained at all times.
You should sweep your storefront and clean the windows each day before you begin serving your customers. The good thing is, certain tasks only need to be done once a month or after every twelve months.
Walk out of your store and look at its front. Figure out what customers might think when they see it. Check to see that the windows, walls, and doors are in perfect condition. If you don't have enough time, use experts to help you with some maintenance tasks such as painting and repairing damaged walls.
Conduct Loyalty Campaigns
Loyalty campaigns are great because they will increase traffic to your physical retail store. You target the campaigns at your regular customers by issuing them incentives so that they keep coming back to your store.
The incentives should only be focused on regular customers. That way more potential customers will start shopping with you to receive the incentives after some time. Remember, customers are humans; they will feel great if you appreciate them.
Note that most of the time, loyal customers will be willing to spend more to buy as many products from your store as possible. Therefore, loyalty campaigns would be a great way to keep them shopping with you in the future.
Make Use of Digital Channels
If you want your brick-and-mortar store to succeed, it is vital to use social media as one of your marketing strategies. Through social media, you will build and enhance engagement with your buyers. Customers will have your store in mind, and they will keep coming back.
Have you ever done this before? It is okay if you haven't. The good news is, you can use digital channels in many ways. For instance, you can share behind-the-scenes photos of your retail store or even host some giveaways and contests.
You should always use the same channels to promote your products. 56% of customers follow brands on social media because they want to browse through their products.
Invest In Employee Training
You might have the most attractive store in town and provide some of the best products. However, all that would hit a dead-end if your employees provide substandard customer services. Before things get out of hand, you need to invest in employee training.
This might sound like a lot of work, but it will payback. One of the best ways to improve traffic to your store is by providing exemplary customer service. You need to take some time and create a good course for your employees on how best they can impress customers.
Optimize Your Site for Local Services
A survey indicates that more than 90% of customers find out about a new store through online research. Then only less than 8% of customers will find a new store by walking in and asking for some products or services. Therefore, to increase human traffic to your store, you must keep your website busy. Upload content regularly about your store and the services it provides.
Once you are able to get the word out online, you want to make sure your presentation is top-notch. Many stores that operate both online and in-person put more time and effort into one presence compared to the other. You might want to consider doing some construction, fixing up old amenities, laying some new foundation, or anything to revitalize your storefront. No matter what place you are located on or whatever the terrain might be, you will be able to find a third-party service to help. Whether you need help with light fixture renovations in Chicago, IL, or parking lot striping in Fort Worth, TX, a quick internet search will help you with all of your renovation needs.
Closing Thoughts
Today, many people who are interested in business feel that they must focus on the online market. While that is partly true, brick-and-mortar stores still do great. If you would like to promote your business and improve its human traffic, consider using the tips we have shared above. Note that you need to use as many of them as possible to see the best result. If you have more questions, leave us a comment below.