In this day and age where online stores are becoming more prevalent, increasing foot traffic can be a challenge for physical store owners. The more people who are passing by your store, the more opportunities you'll have to attract customers and make sales.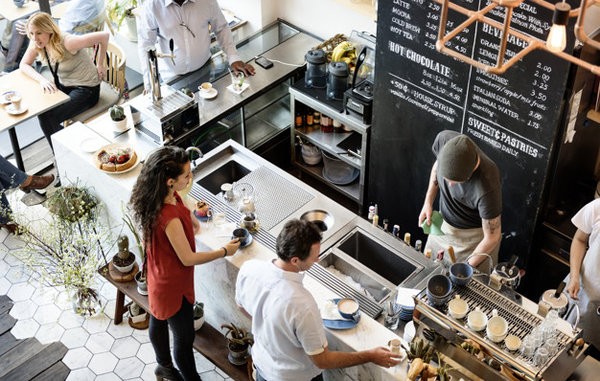 Here are some online and offline solutions on how you can invite more people to enter your store:
Put up eye-catching signage
Before anyone can try out your products and services, the first thing that will leave an impression on them is your storefront. You only have a few seconds to pique a passer-by's interest, so make sure that it counts. Use eye-catching signage that conveys what your store is all about.
Make sure that your company name and logo are noticeable and well-designed. You can also put up neon signs which can elevate a storefront's look. Plus, they're very Instagram-worthy—something that a lot of people are drawn to nowadays. Custom neon signs like the GindeStar Neon Flex are not only attractive but also energy-efficient.
Create an attractive display window
In addition to signage, staging an aesthetically-pleasing display window can truly make a difference. The display window should showcase your best products and services. Or it can be where people can take a peek inside your store.
Offer exclusive in-store discounts
Online shopping is definitely more convenient than going to a physical store. Therefore, make something that will entice potential customers to intentionally visit your store. You can do this by offering discounts or loyalty points that are exclusive to store customers.
You can also offer discounts if they bring a friend with them to the store. Or you can give rebates for a group of paying customers.
Provide excellent customer service
What sets you apart from online stores? Aside from the fact that customers can personally see your products, they will also get to experience your customer service firsthand. Thus, make sure that you're treating each one of them with utmost importance. This will create customer loyalty and increase store visits.
You or your staff should be attentive and ready to answer questions and accommodate requests at all times. You should also be available to answer any questions they might have. These are services that they wouldn't normally get from online stores. Giving excellent customer service will surely increase foot traffic to your store.
While you're busy with boosting your physical store's foot traffic, don't forget your online presence as well. Social media is an extremely useful tool in promoting your business. Use this to your advantage to gain both online and offline customers.
If your business doesn't have a page yet, then now is the time to make one. Make sure to post interesting, relevant, and quality content consistently. Engage with your audience by replying to their comments and answering their questions. Use your page to update your audience with what your business is currently doing that's interesting to them.
Set up your online listings
One of the best ways to allow customers to find you is through online listings. This way, you'll be included in the search results when people browse the web for services and products similar to yours.
According to Transaction Agency, 81% of shoppers go online to research a product before making a purchase. You can leverage this behavior by listing your business on platforms like Google, Yelp, Foursquare, and Facebook.
When posting your business for online listings, make sure to include essential business information, such as:
Business name and niche
Address, phone number, and email address
Business hours
High-quality photos of your store's interior, exterior, and nearby landmarks
Customer reviews
A business with detailed information is more likely to gain customers than one with missing information.
Host an event
One way to give your business exposure and gain potential customers is by holding events in your store. You can collaborate with other businesses and individuals that are in the same niche or those who share your vision. For example, if you're a clothing boutique, you can host a workshop on fashion and styling. Or if your business sells skincare products, you can hold a soap-making workshop.
Some vegan restaurants also host yoga classes on the weekends to promote health and wellness. It's just a matter of finding the right partners who you can work with to promote your physical store.
Work with influencers
Back in the days, celebrities and models used to promote brands on TV, magazines, billboards, and posters. Now, you don't have to pay thousands of dollars for a famous personality to showcase your brand. You can work with social media influencers and brand ambassadors to endorse your business.
The great thing about leveraging influencers is that they already have a huge audience and fan base. Thus, it's easy and effortless for people to notice your ads since their followers are most likely to be your target market too. For example, if you paid a fitness influencer on Instagram to promote your products, a lot of fitness enthusiasts are sure to see it.
Conclusion
Online shopping may be more convenient, but having a physical store can still be beneficial to your business. As long as you employ both offline and online marketing strategies, you can increase your foot traffic and sales.