From providing accurate business reports to tracking inventory, learn how a cafe POS system can help flourish your business.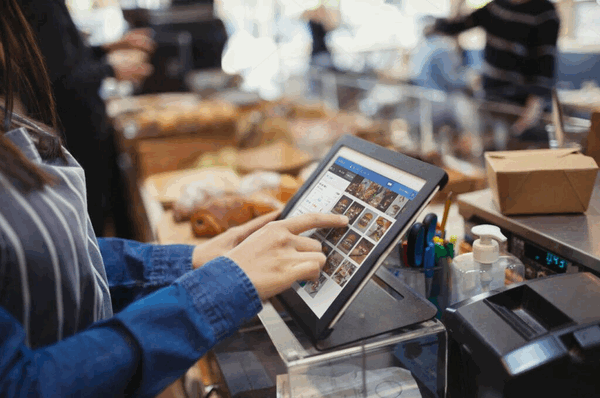 Introduction:
Setting up and running a cafe down the street on your own can be a daunting task. Apart from managing the branding and looking after endless paperwork, you still have to supervise your customer's orders and ensure a smooth delivery. The incapability of facing such challenges can lead to failure or at least fall short of success. So, how can you manage all the tasks of your cafe smoothly? The answer is simple – use a cafe POS!
You might be running your cafe with only a pen, paper, and an old-fashioned cash register, but it is imperative to understand that the world is turning digital. Modern technologies are ruling the industries and offering quick and seamless solutions. A POS system is one of them that can improve the efficiency of your cafe and work in a streamlined fashion. A POS system can also help you manage the day to day tasks at your cafe, so you can focus on growing and delivering exceptional customer service.
It takes lots of effort to keep your customers happy and satisfied with your services. This article will learn about the four best POS system advantages that will help your cafe grow.
1. Accurate Reports
Having a detailed report is crucial to analyse your cafe's performance. Generating an accurate report will allow the management to monitor sales, stock, inventory, credit and determine the profits or losses incurred. By doing so, the management can make appropriate decisions for the growth of the cafe. Maintaining business reports manually are prone to potential errors and incompetencies for the growth of the cafe. Considering a POS system will make this whole process simpler, easier and faster. With POS systems, you can limit the use of manual paperwork and obtain accurate reports. Additionally, a POS system can store a huge amount of information, display data and records faster on the screen, and limit any error.
2. Reduce Order Delays
Order delays due to the loss of communication and desynchronisation between order takers and the kitchen are common in cafes. Sometimes the server ends up serving wrong orders because of the constant stress. Manually taking and bringing multiple orders in a single line is difficult. However, using POS software can ease such issues. POS systems allow servers to process faster orders, improve table management, and offer timely order delivery. Considering a cafe POS enables you to increase the efficiency of operations, reduce order delays, and increase customer satisfaction, thus serving more guests.
3. Improve Customer Relationships
For the success and growth of your cafe, you have to deliver quality services that can improve customer experience. A POS system can help you improve customer experience and increase customer satisfaction by allowing cafes to change their menu, reduce order delay, and facilitates customers with multiple payment options with accuracy via cash, card, cheque or account. By considering cafe POS, you can offer quick and better service to your customers, which will leave them satisfied and happy.
4. Easy Inventory Tracking
Managing and tracking the inventory plays a pivotal role in the growth of a cafe. Manual inventory tracking can be over complicated and lead to potential errors. A POS system will allow you to track inventory with an accurate figure of product movements and their daily usage. Considering the POS system can reduce the wastage or shortage of items at your cafe and ensure the items are fully stocked. Additionally, you can also monitor and manage the inventory of your other outlets with cafe point of sale systems.
Apart from improving business efficiency, the POS system can also minimise human errors, save time, and automate all your tasks at a cafe. The advantages of considering cafe POS systems in Australia are countless!