The attention span of the audience has decreased considerably in the last few years. This has led them to prefer viewing videos over reading long texts. The massive interest in videos has driven YouTube to become the second most-used search engine in the world.
This provides marketing professionals with a sea of opportunities. An effective YouTube video strategy has the potential to not only reach a larger target audience, but such videos are often more impactful. The fact that YouTube videos appear in Google searches is an added advantage.
To make the best of YouTube marketing, organizations need to chalk out a defined strategy. Here are 7 points you will want to consider while drafting your YouTube strategy.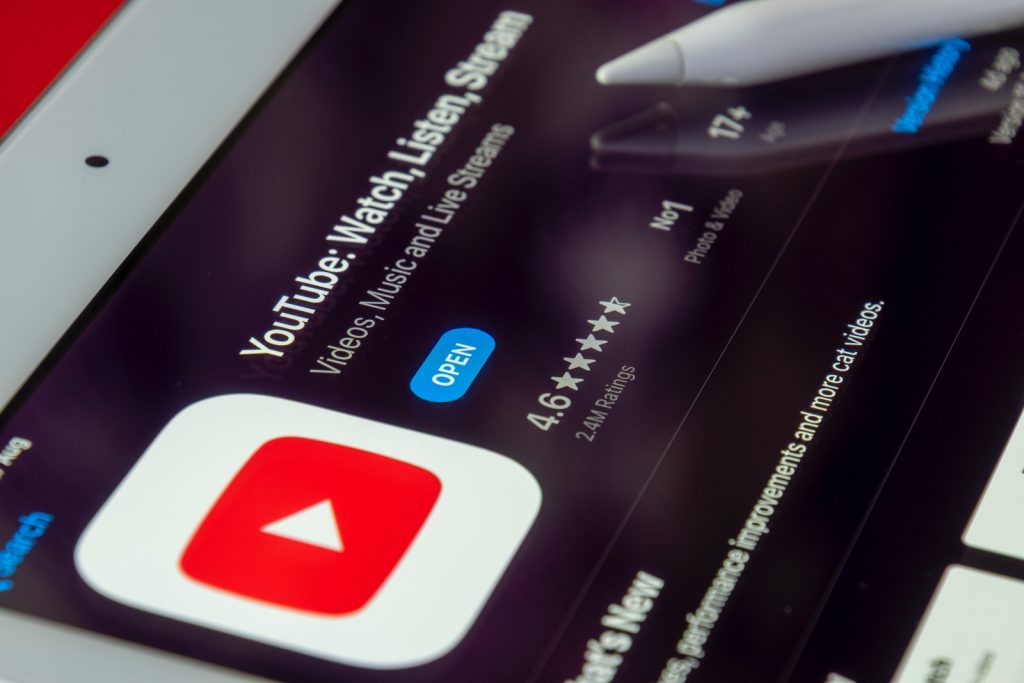 Do Your Homework
Before you get to developing your content marketing strategy, you must have a clear picture of what your competitors are up to. Spend time in studying their marketing videos and try to identify and gaps. Also, follow the comments section of the videos to understand what the audience expects of the videos.
Once you spend ample time researching industry-relevant marketing videos, you will see for yourself what succeeds and what does not. There are several nuances of video marketing that only such research will tell you.
Understand that video marketing is often a little more expensive than conventional marketing through blogs and posts. To ensure that you do not waste your organization's money in making videos that are not in alignment with the client's expectations, you need to invest your time in homework.
Focus on Creative Content
The wide popularity of YouTube has led it to be a preferred platform for content creation. As a result, every week, millions of new videos are uploaded on YouTube. To ensure that your video stands out, you need to create engaging content.
An example of this would be the case of a product demo video. The average potential customer would prefer watching a video tutorial to learn about a product instead of having to read about it. However, if the YouTube video is monotonous, most viewers will not abandon the video (and subsequently the product) midway. Thus, while video marketing on YouTube brings along a host of opportunities, if you are unable to do justice to it, it may well cost you your business.
To ensure that such a thing does not happen to you, chalk out a roadmap of your videos. Try to keep things creative as you include videos on how to use a product, your office culture, success stories of satisfied clients, etc. once you have a clear mental picture of how the structure of the video uses the Youtube video editor to materialize your ideas.
Make the Video Link Back to the Brand Website
You can't include everything about a product or service in a YouTube video. That is why it is important to ensure that the video takes the viewer back to the parent website. If you have a dedicated website for the product or service in question, this will be one of the most effective ways of driving traffic to the website.
YouTube gives you the provision of adding an annotation to the video. That way, when someone clicks on the video, they will be taken to the linked webpage. Alternatively, you can simply add the link in the description box below the video.
Innovate on Call-to-Action
Before you create a video, identify what you want people to do after watching your video. For a demo video, you may want to ask the viewers to visit your website to find out more about the product. If it is a generic intro video on an industry-relevant topic, you can ask your viewers to like and share the video and subscribe to your channel. The better you innovate in your CTA, the higher will be the outcome.
Post Regularly
Before you jump the gun and get into the world of YouTube marketing, you need to gauge your capabilities. With one or two quality videos, you will be able to get people to subscribe to your brand's YouTube channel. However, if you are not consistent with the posting, people will soon start to lose their interest and forget about the brand altogether.
Preparing quality YouTube videos requires a lot more planning than blogging or other marketing attempts. With scriptwriting, filming, and editing coming into the picture, the production cost will also be higher.
You need to gauge these factors before you get into YouTube marketing.
Pan out how often you want to post and the type of content that you wish to cover in your videos. Then, create a promo video where you talk about these details and ensure that the expectations of your audience are on the same page as yours.
Do Not Compromise on Quality
As much as it is important not to have a presence, understand that if the quality of your videos deteriorates, people will start losing interest in your brand. Pay special attention to the quality of the content of each of your videos and ensure that they are at par (if not better) than your past work. If possible, get some unbiased person to review your video before you post them on YouTube.
Work on Partnerships
Whatever be the genre of your product or service, there will be some YouTubers who resonate with your customer base. Spend some time identifying such people. Reach out to them and see if you can collaborate for some videos.
That way, you can bank on their followership to garner millions of views for your videos. This type of collaboration is favorable for them as well as the cross-exposure is organic, and they will be able to reach out to your subscribers.
The beauty of YouTube-based marketing is the fact that it is a relatively new field, and there is a lot to explore here. Once you set off on the right food, there are millions of ways you can explore in achieving active viewer engagement. As you set out to establish your brand identity in the exciting world of YouTube, here's wishing you the very best for the same.