If there is one area where you are likely to waste lots of time as a manufacturer, it is during the kitting process. When your kitting process is streamlined, the pace of your production increases.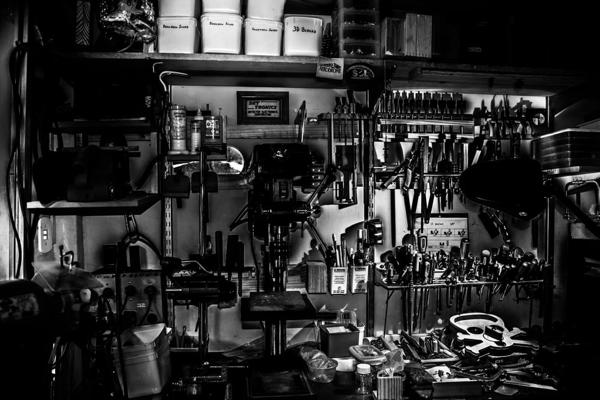 Are you grappling with an inefficient kitting process? Below are 7 ways to fix that.
Why not get kitting service? The first thing you need to do is to assemble your production team so that they can define the kit of combined parts. When you involve a 3PL in the process, they can advise on the most logical way to package kits.
When you are choosing a kitting service, proximity to your plant is crucial. Choose the nearest warehouse that can offer exceptional services.
Outsourcing kitting services comes with various benefits to your business.
First, you get to free-up space which allows you more room for production. No need to invest in costly expansion projects when all you need to do is to free up some space at a fraction of the cost.
Secondly, you incur lower labor costs while increasing productivity. Paying salaries to laborers to handle your kitting process is costly. You will be surprised at how much you can save when you let a 3PL company do that for you. You will also enjoy better and faster services, which means you become more productive.
Thirdly, a 3PL company takes care of your quality control issues during kitting so you can avoid those 'oops' moments that delay your production.
Fourth, with a 3PL company, you can forget about inventory shortages. These companies have robust inventory management systems to ensure that you have your kits as and when you need them.
Have carefully planned procedures
Have you established well thought out procedures throughout your plant? When you have a clear picture of all your processes in place, kitting gets more organized.You can also carry out more accurate operations, ensuring consistency in production.
Secondly, organize operations places according to the hierarchy of processes to prevent bottlenecks.
Organize your kitting using clear signage
Organization is the key to an excellent kitting process. Have designated places for picking, assembling, and kitting. Sticking clear signage for the different processes goes a long way to quicken and ease the kitting process.
You should also have a designated place where you can receive incoming components. Space should also be well organized so that unpacking, organizing, and labeling functions are designed to avoid or minimize errors.
Train your kitting team to keep up with the pace
The kitting process requires that every player works at the same pace so that the final product can be completed in time. When some employees are slower than others, the whole process slows down which is bad for production.
In such cases, you need to get the slower employees up to pace. You can do that by organizing interactive training by more experienced staff.
Some kitting processes are more difficult than others. With time, shuffle and regroup the teams so that they can perform different tasks. That sense of equality can motivate them to work faster.
Do not skip quality and accuracy checks
Include a checkpoint in the kitting process to check for accuracy and quality. The time you take to check whether you have done your kitting right cannot compare to the cost of using a wrong kit.
Determine which between on-demand kitting and pre-packaged kitting will best suit  your needs
As a manufacturer, you need to study your market to determine your most ideal mode of kitting. That requires proper demand forecasting. For goods that have low or unpredictable demand, you can go with on-demand kitting. However, for high-demand goods, you should employ pre-packaged kitting as it can help you meet multiple demands much faster.
To identify demand trends, you can look at factors such as 2-5 year period sales trends, and seasonal changes. You can also make accurate forecasts when you seek and combine data from various departments such as sales and marketing and procurement.
Source bundled kit supplies vs individual components
When you are sourcing different items from the same supplier, you can request them to ship bundled kits as opposed to individual parts. That will make your kitting process much more effective.
Final Words
A slow and inaccurate kitting process can delay your production efforts and prove very costly.
While there are several ways to fix your kitting process, hiring a 3PL company is among the best. Not only do you create extra space for your production activities, you also enjoy faster and cheaper services that translate into profitable operations.
If you choose to handle your kitting, ensure that the process is well organized and employees are trained. Whether you choose on-demand or pre-packaged kitting, base your decision on demand cycles.