Gone are the days of the 9-5 workday spent sitting in an office. With advancements in technology and a pandemic on our hands, workplaces have become more flexible than ever before.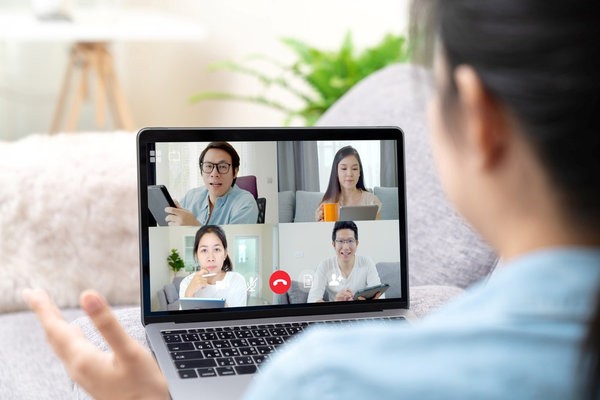 For many, shifting to a mobile workforce has been the only way to keep their businesses alive. While it has been a time of transition for teams and their managers, innovative software has made it easier to adapt.
Even when restrictions ease, the benefits of working remotely and gaining skilled employees from all over the world may mean this is the new normal. Here's how businesses are making the change to mobile.
Checking In With Video Conferencing
Video chat isn't perfect, but it is the next best thing to meeting in person. Companies have been holding online meetings to check in with their staff and make sure they understand what is required.
Video chat isn't just for work-related meetings, as it can be a fun way for colleagues to stay connected. Morale-boosting activities such as a virtual happy hour or morning tea can be beneficial for those feeling isolated at home.
Giving Streamlined Customer Service
When you optimise your mobile workforce, it will change the way you run your business. Smart companies are already using software to manage staff and communicate with customers. An all-in-one contact center can help you monitor inbound and outbound calls, track sales and follow up at the right time.
No matter where your team members are located, your customers expect the same great service. Using a customer relationship management platform will ensure nothing gets overlooked.
Utilizing Cloud-Based Solutions
Businesses that previously relied on traditional software have made the switch to cloud-based solutions. When data is stored on a remote server, your team members can work from home or on the road.
Updates are made instantly, so your staff can connect in real-time. When you choose quality cloud-based products you can take advantage of ongoing security patches. There are several cloud-based service types, and many of them are available with a subscription. Whether it is a CRM, accounting program or chat room, the cloud is now essential to success. Often these have complementary apps, giving you access from any device.
Upskilling Teams With Virtual Training
When adapting to a mobile work environment, companies need to give their staff all of the tools for success. Some brands are investing in their employees by enrolling them in virtual training sessions and courses. Not only will this upskill your team, but it will flag any areas that may need improvement.
While this is a time for big changes, there are growth opportunities. If your workforce can adapt to a flexible office, it could be an option you continue to offer.
Adapting to Mobile Workforces
The COVID-19 pandemic has forced companies to go digital. Luckily, technology is ready for the shift and the transition can be a smooth one.
Video chat has become crucial for online communication, giving teams a chance to interact and brainstorm new ideas. Cloud-based software has made it easy to update entire companies, and you can manage customers with a virtual call center. Some employees may not be comfortable working from home, so extra training may need to be provided. There is a range of online courses available to help with the transition.
Remote workplaces may have taken over quicker than we planned, but it will be the way of the future.