The world of marketing is changing year by year. There are new strategies that lead businesses to a whole new level of revenue. Sometimes, risking and using an innovative approach is much better than sticking to old algorithms that don't provide as much benefit anymore.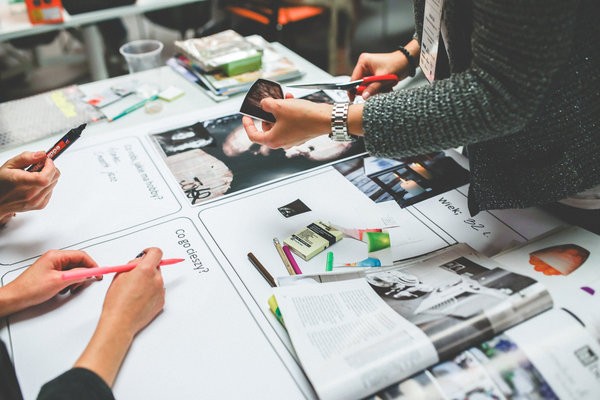 Any professional B2B lead generation agency will tell you that it's all about professionalism and innovation in their TOP online services.
So, we decided to present the following strategies and ways of generating leads and let you see how effective they are.
Turning to a B2B Lead Generation Agency
A B2B lead generation agency hires professionals in marketing and leads that can bring any product or service to a new level.
When looking for the best B2B lead generation agency, consider BrightestMinds.io as your partners. As the name suggests, this company hires some of the brightest specialists with innovative ideas for your business.
Such an agency will inspect your website and see what can be improved. Sometimes even changing the background can become one of the best solutions. Make an appointment and get ready for a river of leads flowing to your company.
Using Software to Your Advantage
A lot of B2B lead generation services like Brightest Minds also recommend using software to see what companies are potentially interested in your business.
This eliminates email forms and other traditional ways of lead generation (at first). You see what companies visit your website and other sources, which provides you with an advantage. You already know they are curious, so it's easier to hook them with a beneficial offer.
You can find lots of SaaS options (on-demand software) that will help you improve the leads generation process for the company.
Cater to Younger B2B Customers
The major power to buy is now in the hands of the younger generation. It's wise to use tactics that will cater to this group. Use proper content, LinkedIn lead generation strategies, and consider targeting mobile users more.
Statistics say that about 80% of B2B customers at the moment are using their phones while working or even for work. You can get their attention there and, as a result, generate more leads that will convert into sales!
It won't take long to check whether your website has the right setting for mobile users. And when you improve it or create an app that would allow using your services from a smartphone, the lists of leads will increase dramatically.
Use Everything Modern Marketing Has
There are hundreds of strategies, and it's worth trying them all. But if you're short in time and want to guarantee great results, a B2B lead generation company like Brightest Minds will do it for you. A team of professionals knows exactly what software to use and how to cater to certain target groups. You have more things to take care of when leading business, so leave the marketing field to professionals!