There is no such thing as day-to-day work for an IT support specialist since the challenges are new and interesting for them. They oversee computer systems for businesses and offer support to system users.
Generally, an IT support specialist makes sure that an organization's technological equipment is running smoothly. They are sometimes hired as internal assistance, working directly with staff who use the computer systems or assisting clients who access the organization's network. systems via the Internet.
The use of technology and specialized equipment is evolving and becoming more crucial for companies. It is necessary to have an IT specialist amongst their staff. Company owners need someone who can fix and give proper maintenance to all the gadgets used in the daily running of the company.
Below are some of the top qualities to look for in your new service provider.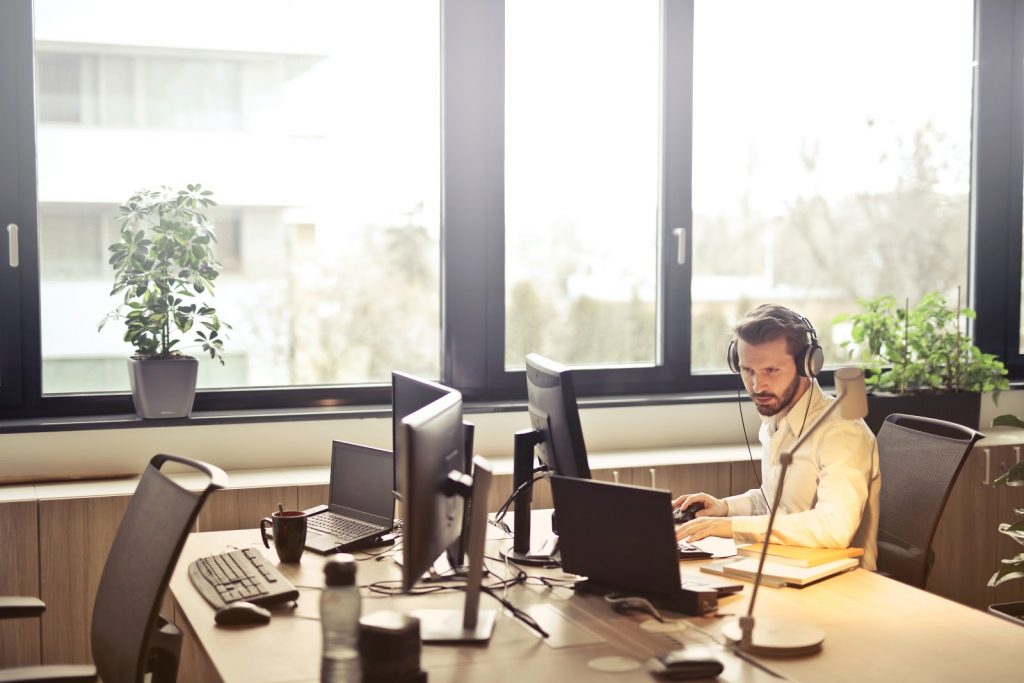 Experience
Finding an experienced IT support provider is important for any business. Every business has its own unique set of IT requirements depending on its industry, client base, and more. Wouldn't you prefer to work with an IT provider who has gained experience and knows what to do in difficult situations?
Your IT support providers should have proven expertise and experience working with the specific programs, systems, and solutions that are pivotal to your company's success. Also, they should be offering your company insightful recommendations on new IT services trends and infrastructure that will improve your general operations. You should endeavor to ask for references from companies that have been in operation for many years and have a list of satisfied customers or current clients who might have had similar IT issues.
Be thorough with the screening process and take the time to ask about the qualifications of their technicians; so you can make sure that they have the necessary skills needed to meet all your wants.
Proactive Go-Getter attitude
An effective IT support provider will not simply wait for something to go wrong with your systems before then showing up to fix it. Your company is always changing and growing; you need an IT provider that can keep up. Look for a service provider who is flexible and up to date on all the latest industry trends.
The IT person should love to exercise the creativity that will help speed up a solution to a user's issue. Lastly, under this subheading, the provider should be able to offer you different services and solutions as your company sees fits. This is especially important if you are a fast-rising start up-company.
Good Communication Skills
You should look out for service providers with excellent listening and enquiring skills to be able to understand issues when explained by staff or clients without technical knowledge.
They should also have excellent manners when speaking with clients in person or over the phone; and should be able to explain issues to coworkers, executives, or clients clearly and concisely, using simple language.
Excellent Time Management Skills
Without any doubt, IT guys should be able to access related issues promptly as this is a crucial part of the job. Any IT-related issues that delay or halt operations can quickly have devastating fallout on your company.
Being the person in charge of maintaining and fixing equipment in a company, this job must get done quickly, especially if the malfunctioning computer is causing delays in the other daily tasks of the company.
Make sure that your IT Support provider is focused on delivering speedy and complete resolutions to IT issues in a way that gives the company pride. Ensure that your IT support provider is flexible enough to learn and practice skills as well as meet up deadlines.
Adaptability
Your new IT support should listen to your concerns or questions and respond in a comprehensible way. Sometimes employees are required to work shifts and extra hours to meet deadlines.
Your IT support provider should be willing to adjust and adapt because the company staff might need to have a Technical Support Specialist on call at all times, so working night shifts should be expected.
When working with an IT assistance provider, you are gaining access to the latest technologies that will help your business to remain relevant. It would also serve as an edge over your personally given you a leg up against your competitors. Hence, it is important to sort the best IT support providers for the growth of your company.
Given this necessity, it is no wonder why Technical Support Specialists are still highly demanded and employers are on the lookout for reliable IT Support providers who can provide top-notch IT facilities and contribute to increased productivity by ensuring that company IT systems run efficiently.