You've made up your mind: your kitchen needs a redo. But at the same time, you cannot afford to change your kitchen cabinets. So, what can you do in this regard? Is there anything that you can do to change your kitchen without going through a full renovation?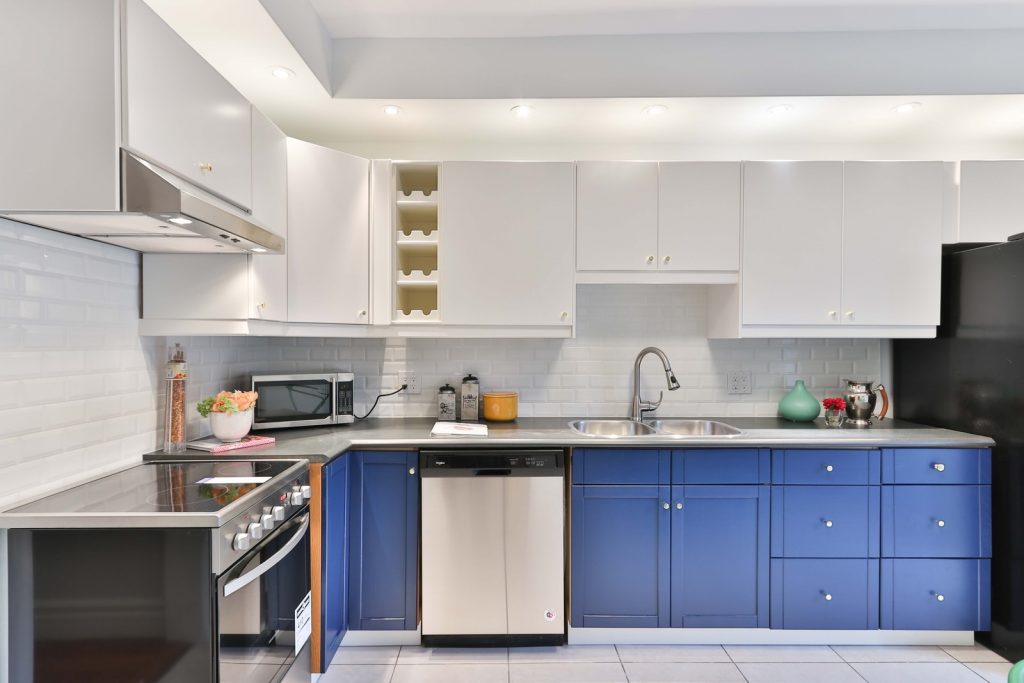 Of course there is. You just need to give your cabinets a paint job. As long as they are still in good condition, you may bring them back to life with a fresh coat of paint. Here are some ideas that you may want to try.
1. Warm Beige
Warm beige is a great choice if you want your ready to assemble cabinets to stay simple while creating a more welcoming design. Many people like this idea on this type of paint job, as it can suit every kitchen.
"If you are planning to go neutral in your kitchen, warmer 'greige' and beige tones are overtaking cooler and more minimalist grays. Bright and light enough to suit compact and generous kitchens alike, warmer, earthier shades give the kitchen a more homely and comfortable feel," says Melissa Klink of Harvey Jones.
2. Black and White Contrast
When you are in doubt, black and white will always be your best friends. A good idea here would be to paint your cabinets in a matte, jet-black color while making the island glossy white.
This combo will look elegant as it is striking. The contrast looks particularly good in larger kitchens, where the black will seem comfortable rather than minimizing. It would also be the perfect cabinet painting choice for a young bachelor.
3. Dark Green Hues
More and more people are trying to bring green in their homes – and this includes the kitchen as well. Dark green is particularly popular, such as emerald-green or teal. Mixed with brown floors and other natural colors, dark green is particularly appealing for kitchen cabinets.
"I think the idea of reconnecting with nature in this fast-moving, digital-driven world has contributed to the current popularity of greens. As nature shows us, green also pairs well with so many other colors, so it's a surprisingly easy color to work and live with," says Nivara Xaykao, color marketing associate manager at Benjamin Moore.
4. Pale Mint Color
If you want to go for something light and refreshing, pale mint would be a good idea. This color on the cabinets can play with light and will offer you different vibes depending on each moment of the day. It's refreshing, but at the same time mysterious in its unique light plays.
"Dreamy pale mint is an unexpected hue in this millennial-approved kitchen, but it was the right choice. The color can read as blue or gray depending on the time of day and light," says designer Ami McKay.
5. Decadent Chocolate Brown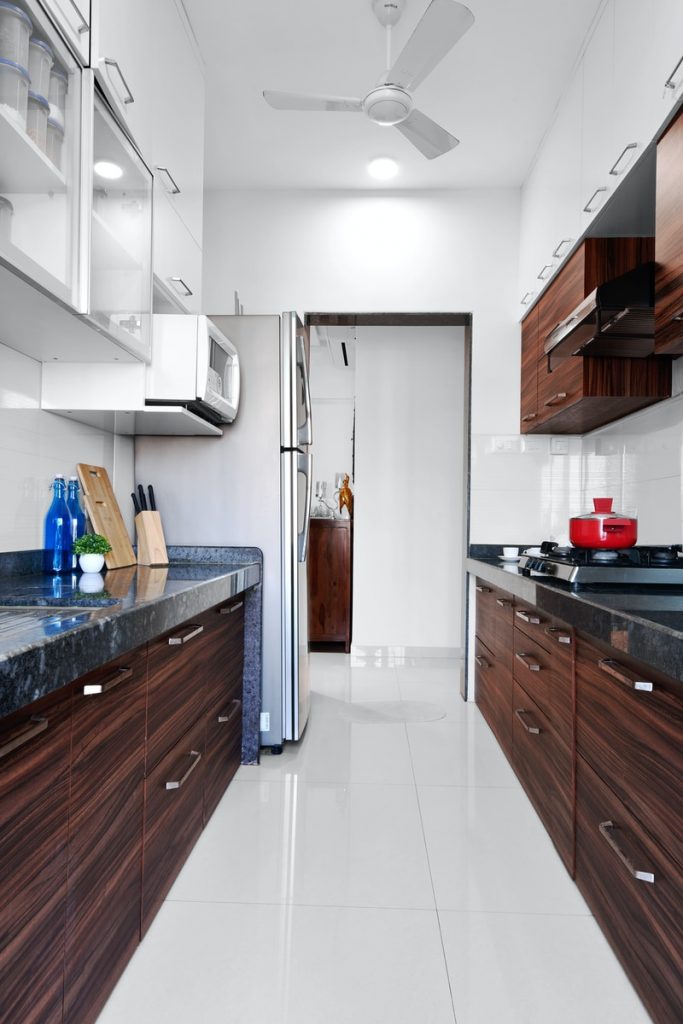 If you are a fan of earthly colors, then you might want to try painting your kitchen cabinets in a decadent brown style. Dark ash brown is a favorite, particularly when you add a complimenting backsplash in the mix. For an extra edge of elegance, go for lacquer paint, as it will make your kitchen cabinets shine.
6. Lampblack Style Cabinets
If you want to paint your kitchen cabinets in a style that transcends time, then you may want to go for lampblack cabinets. Lampblack is a color that dates back to the 18th century and was created by adding charcoal into the mix. It will give off that elegant yet old-fashioned look, turning your kitchen into a capsule towards the past.
7. Bold Hues
Whether you are a fan of bold red or bright blue, they are very popular nowadays. People are no longer focusing on muted colors for their kitchen cabinets. Instead, they choose to paint them in bold colors, while the background is in a more neutral shade.
"Bold hues are now being used for larger sections of the kitchen – such as the island – rather than just as accent colors. Teamed with highly decorative marbles and metallics, they look luxurious and warm. In particular, we are seeing neutrals teamed with dramatic blues," says Richard Moore, the director of design at Martin Moore.
The Bottom Line
As you can see, miracles can be done with just a little bit of paint. Now, you just have to choose the option that works best for you and your kitchen design. Good luck with your painting endeavors!