It is a great time if you are planning to build your house or office. The market is booming with highly skilled and exceptional construction companies that can deliver what you are looking for. The challenge, however, lies in finding a construction company that is right for you, can accomplish the task in the given time and at an acceptable cost. Choosing the right construction company, irrespective of the size of your construction project, is the most important decision and requires careful consideration.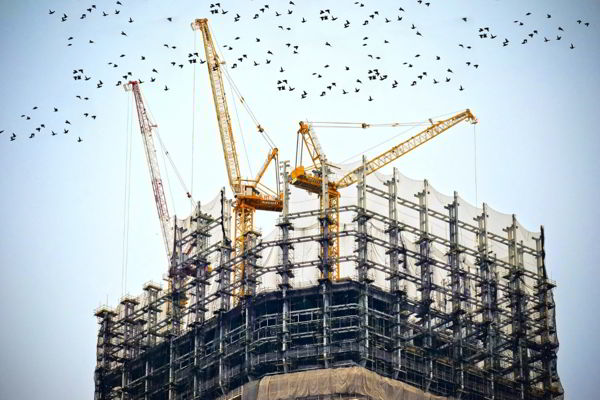 What are the aspects of a Good Construction Company?
A good construction company usually offers a one-stop service, from start to finish. It oversees and manages all the phases of the projects including the permits, workers, designers, and architects, hiring supervisors and scheduling inspection.
When it comes to implementing the design activities, the company should select a wide-range approach, which includes the following aspects:
Design technology and management and system management tools.
Service solution design, which includes function requirements, capabilities and resources.
Process, implementation and operation of the design.
The service design is a blueprint of your expected results, which also outlines the influence and the risks involved using new or altered service.
It is therefore important to choose a construction that understands design and works closely with your architecture. Although there are lots of companies out there, who are not accustomed to the critical aspects of architectural designs
If you fail to choose a good construction company that has no deep understanding of the features of architectural design, you are basically jeopardizing the overall structure of the building. Such a practice may lead to:
Misuse of building materials, which will drastically increase you construction cost.
The structure may not withstand extreme conditions or natural calamities like earthquake.
You could also end up with a structure that fails to comply with the federal environmental standards.
Finding the best construction company in Singapore is a daunting task. You need to consider several factors before selecting a company. You need to ensure that the company understands your requirements, scope of the projects, and design specifications. All of this is easier said than done. The following are the few that you can use to find the right construction company for your project.
Make a list of top firms in your area
Start by making a list of construction companies in your area. You can use Google to find the top companies, for example, if you live in Singapore, try searching top construction in Singapore and make a list of top companies that appear in the search list.
Conduct Interviews
The next thing to do is contact each firm and set a time for a meeting. This is going to take a lot of time, so it is best that you start preparing as soon as possible. During the meeting ask them about experiences and tell them about your project. Based on their reply, you will get an idea about how much knowledge and experience they have in this field.
A Sample Review
Interviews are not enough, especially if you are looking for the best. You need to review their samples as well. Start by asking what type of projects they have handled in the past? Can they show proof of the work done in the past? Also, ask them about the materials they used, what type of architectural design they used, was there any flaw in there working and more. This way you will learn how the company operates and tackle each project.
Consider their style of communication as well. As the owner of the project, you must be informed about the progress. If the company is not good at communication, then it could to some major problems.
Ask for References
Another way to ensure the experience of the company is by asking the company to produce three to four references of their past customers. Dig information about them and see what these people have to say about the construction company. Did they manage to finish work in time, there any legal issue, what type of materials were used and more.
It is important that you choose a company that has a good track record otherwise will end up gambling with the safety of all the people using that building.
Confirm Licensing & Check Safety Procedures
The construction should be licensed to operate in the area where you want to build your project.
Additionally, check the safety procedures and bonding capacity of the company. Your contractor's ability to bond a project will you if something goes wrong during the construction.
Consider the Budget
Never fall prey to a company that tends to underbid. They are likely to bid on the scope of the project and not what you are looking for. Look for a contractor that can give you accurate pricing and an honest timeframe from the beginning.