Did you know the best-selling book of all time sold at least 500 million copies? Imagine how much money the author made!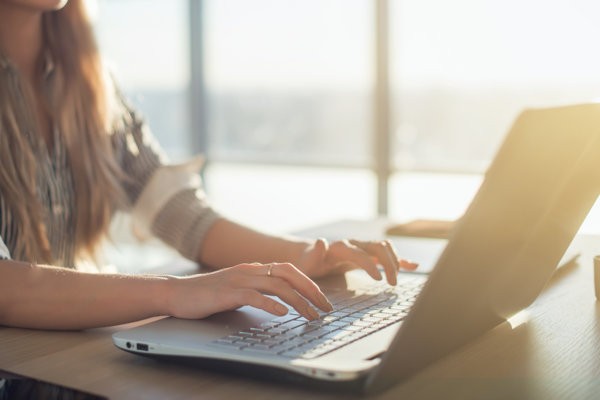 While writing a best-seller and earning that fat paycheck isn't an easy thing for most writers, today you can write and earn a decent living off your craft. There are bloggers pulling in six-figure incomes every year, for instance.
If you're looking to learn how to start writing for money, you've come to the right place. Continue reading for everything you need to know!
Hone Your Craft
Here's the thing. Almost everyone can write. But not every piece of writing is worth even a dime.
As such, the first step to getting started as a paid writer is to hone your craft. The best writers don't just communicate. They do so in a way that's enticing to their target audience.
To improve your skills, read, read, read. The more you read, the more your vocabulary expands; the more you're able to perfect your turn of phrase.
It's also advisable to pursue a professional writing course. No, you don't have to complete a bachelor's degree. There are short writing courses that can help you to be a master of your craft.
Choose Your Niche
There are several writing niches to choose from. For example, you can choose to become a novelist, essayist, magazine writer, blogger, or even a letter writer.
It all depends on your passions and strengths as a writer. For instance, if you have a passion for writing long stories and have the range to sustain it, you could become a novelist.
Or, if you prefer shorter texts, you could become a magazine writer or dive into letter writing.
When choosing a niche, be sure to consider its monetization potential. Some niches are simply more profitable than others.
After choosing a niche, you might want to get more relevant training. For example, if you've chosen to become a letter writer, there are several aspects of letter-writing you will need to master, from standard formatting a letter to getting your message across coherently.
Grow Your Audience
At the end of the day, writing for money is like running any business. You're offering a product (your written works) hoping that your target audience will buy it.
This is why it's super-important to grow your audience. In today's digital age, this is easier. All you need to do is set up a website or blog and start sharing your work. Whether you're a novelist or a magazine writer, publishing your work online will go a long way in helping you grow your audience.
Consider Other Monetization Channels
As a writer who wants to write for money, you want someone to hire you and pay you for your work. Or you want to write a book and sell it.
While those are the most straightforward ways to earn money as a writer, there are also other monetization channels. For instance, you can run sponsored posts if you're a blogger. Affiliate marketing is also ideal for online writers.
Writing for Money Made Easy!
As a passionate writer, your dream is to get paid doing what you do best. The good news is your dream is easily achievable. Just follow the tips fleshed out in this article and soon enough you'll be writing for money.
Get writing, and keep reading our blog for more tips.