One of the best businesses that just about anyone can start is a wedding business-related business. There is nothing more fulfilling and beautiful than being a part of someone's most memorable and heartwarming day and potentially making it better than they ever imagined.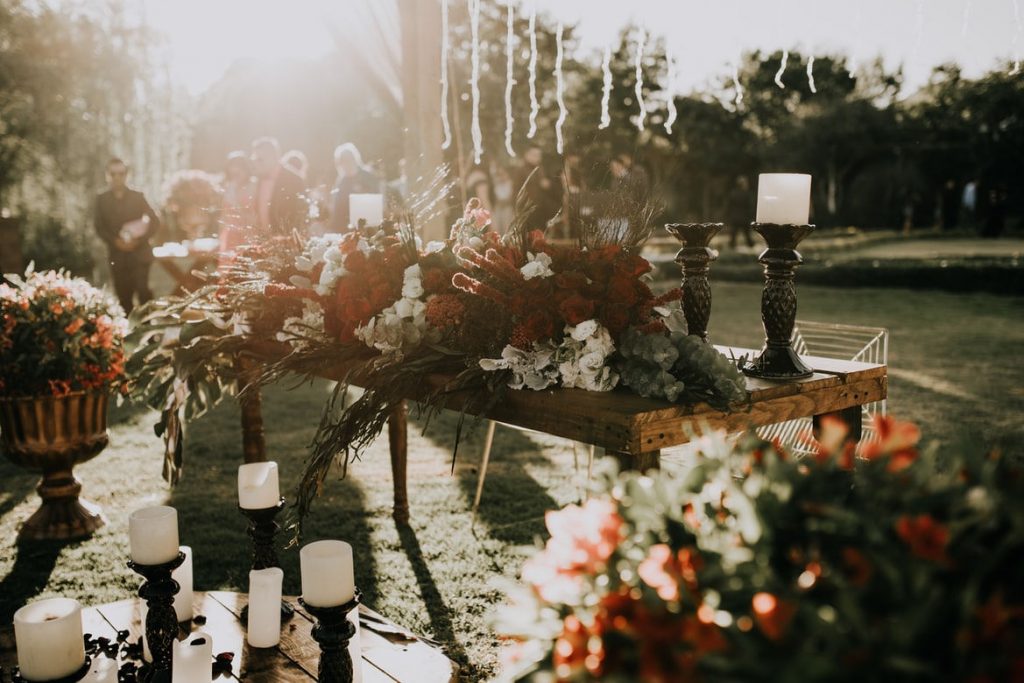 Car Rental Service During Wedding
For many people, luxury cars are an essential part of a wedding program. As so many people will buy luxurious cars for their weddings, starting a car rental service only for weddings can be a very fun and lucrative business. Keep in mind that a business like this will demand a large capital investment.
Wedding Catering
A very popular wedding-related business that is definitely worth getting into is a catering service. If you are into preparing fun bite-sized food, why not consider starting this business. A business like this will require a minimal capital investment.
Wedding DJ Service
There are two types of people, those who have a live band or ones that prefer DJ's. That is why you simply can't go wrong with starting your own DJ business. Even though it requires you to make quite a large investment as you will need to purchase all the instruments and the equipment. Another thing that people do if they don't have that much money to cash out at once is renting out the equipment and slowly building their own collection.
Wedding Floral Service
No matter what kind of wedding you are having and how big or small your budget is, you will have flowers at your wedding. People will spend a lot of money to get the best floral service specialist. That is why you just can't go wrong with opening your own flower business. A business like this requires minimal capital investment and it is great for people who like flowers.
Honeymoon Planning
Even though a honeymoon is a post-wedding fusion it is something 99 per cent of newlyweds do. But as they are done with planning things out, most will opt for hiring professional help for creating a budget as well as finding the places that will fit the budget.
Wedding Event Planner
Not a lot of people nowadays will plan their own weddings, most will choose to hire a professional wedding planner. Wedding planners have become the key players when it comes to having a successful wedding ceremony. But when it comes to opening a business like this, you have to be aware that there are quite a few companies such as the Northern Beaches Weddings & Events, but instead of that stopping you from opening your business, you can take them as a role model to see how the job needs to be done.
Wedding Makeup Artist
We all know that a bride, as well as the bridesmaids, won't attend the ceremony without any makeup on their face. When it comes to this business you can go about it in two ways, you can have a bridal salon or you can have a home-based one. So, if you are good at doing makeup and you are consistent in your skills, there is no reason why you shouldn't do it.
Wedding Cake Making
If you are someone who enjoys baking and you've got the approval that you're good at it, why not start your own baking business. The best thing about wedding cake making is that you can do it from the comfort of your own kitchen. It is a great business to start as it has a small capital investment and it is relatively easy to start.
Wedding Gifts Making
For those who are really crafty, one of the best business ideas that are wedding-related is wedding gift making. Your job will be to create the best gift baskets for all the guests, purchasing all the items as well as wrapping them. Sometimes you will also be making a budget that is based on the things that the bride wants to have in the gift baskets.
Wedding Blogger
Wedding days are one of the hottest and attractive topics that people like to read about, especially younger couples that are not yet to get married. People are always interested in what the latest trends are as well as just looking at beautiful cakes, dresses as well as flower arrangements. Wedding boggers will be able to work with bigger bras tough paid sponsorships. Doing a blog is much better and profitable as everything is online and people rarely read tough magazines.
Before getting into your business of choice, make sure that you understand that the wedding business are highly localized. That is because every community will have different rituals and things that are popular. Make sure that you are researching the market in the area that you would want your business to be before committing to it.
Author bio:
My name is Grace Wilson. I'm a 27-year-old biotechnologist and kind of a bookish girl. Surfing the Internet is my favourite, that's why I've turned into blogging. Following a healthy mindset and lifestyle is what I consider my life principle. If interested, follow my Twitter.