Are you planning to set up your own business? Are you interested in selling eyewear products? You believe you can sell these products in high numbers because of their demand among your target group of customers. There is no denying the fact that a business of eyewear products is indeed a lucrative one with a strong demand for this important fashion accessory around the year from prospective customers. However, there are many things that you need to know about eyewear products before setting up a business to sell them. Let us talk about these things in this article.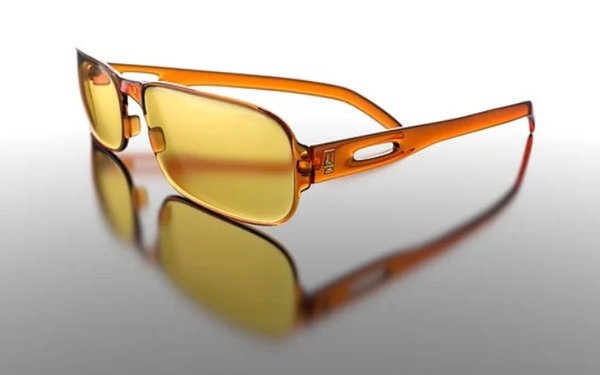 Different Ways of Starting an Eyewear Business
There are several ways you can set up your eyewear business. You can tie up with a branded eyewear company and become its franchise if you want people to feel attracted to your business. It is the easiest business model where customers find your store and approach you for fulfilling their requirements. However, this business model requires a heavy investment on your part on securing aq store on rent and equipping it with all the infrastructure demanded by the company. It becomes easier if you own a store in a prime locality to start an eyewear business with a reputed brand. Finally, you can easily start an eyewear business if you hold a degree as an optometrist, optician, or ophthalmologist. 
You strike a deal with a reputed eyewear brand and become its franchise
You have a store in a good location to start your own eyewear business
You are a qualified ophthalmologist, optometrist, or optometrist
You can sell eyewear products online with most of the expenses focussed upon the promotion of your website
You can set up a kiosk in a mall
Important Things Needed in an Eyewear Store
If you are desirous of a store in a prime location of your city, try visualizing it as a prospective customer, and you will realize what things you need to catch the attention of your customers.
Display– You need a strong display of different kinds of protective and fashionable eyewear products to grab the attention of your visitors. Customers love to look around and absorb as much as they can without having to ask the salesmen for their requirements.
Posters of Celebrities– One thing that influences the minds of your customers the most is the kind of eyewear that is sported by celebrities. Install posters of famous personalities wearing different kinds of eyewear products to catch the attention of your customers. Customers like to try frames that their favorite actors and sports personalities are seen wearing in public.
Eye Testing Facility– You need to set up an eye testing facility inside your store to make it easier for the customers to give orders for protective eyewear. It becomes easier if you are an optometrist or optician yourself as you can test the eyes of your customers yourself.
Proper Lighting– Proper lighting is one of the main requirements in any eyewear store. Customers should be able to take a look at their image in mirrors placed on the counter and walls to decide on the eyewear that suits their personality. The interiors of the store should be well decorated, and it should give a fresh and vibrant feel to your customers.
Knowledge of Eyewear Products
You need to possess sound knowledge of all the types of eyewear products that you are selling in your store. Customers have lots of queries about lenses, frames, and the quality of sunglasses. Gather as much knowledge as you can about types of lenses, their coatings, and the pros and cons of each of them to easily satisfy your customer's queries. Similarly, you should have sound knowledge about frames and materials used for making them. The more convincing your answers, the higher are the chances of your customers buying eyewear products from your store. You should know all the latest trends in lenses and frames and the pros and cons of different products to satisfy your customers. Most customers have little knowledge about eyewear products, and they can be easily guided in a particular direction provided you have strong knowledge about all the products you are selling. You should have a good knowledge about harmful UV rays and how wearing suitable eyewear products can help in avoiding these harmful effects. 
It is common to see an eyewear store attracting large numbers of customers once it develops a good reputation for selling high-quality products at reasonable prices. If you provide a wide range of the latest eyewear products and also have the art of selling them through your way of talking, you can be very successful in the business of eyewear products.
When You Are Selling Eyewear Online
When you decide to sell eyewear products online, it is important to provide a user experience that is high-class and pleasant to your visitors. There are hundreds of eyewear stores on the web already. You need to carve a niche for your store to compel your target group of customers to pay a visit to your store. It could be the huge variety of protective and fashionable sunglasses or the promise of selling at wholesale prices. If you pay a visit to the Shark Eyes website, you find that they have a massive variety of eyewear products and discounts to catch the attention of the visitors. The website also gives useful information about UV protection and eye care to create the desired impression on their visitors.
Selling eyewear products online is easier than selling in a brick-and-mortar store as the shop remains open all 24 hours of the day, and you get customers from around the world and not just the area where the store is located. However, you need to market your store in such a manner that it attracts a huge amount of organic traffic. And yes, do not forget that your visitors look for reassurance about eh quality of products and service when buying items from your website. Place testimonials of your customers prominently so that your visitors can find out more about the quality of your eyewear products and the satisfaction levels of your actual customers
You can easily become successful in the eyewear business if you keep these points in mind when setting up your eyewear store. Try to work on the psychology of your visitors and satisfy them with your products and your knowledge about eyewear. Customers love to buy from eyewear stores where they are sure of getting the latest and high-quality products at reasonable prices.