Metro Retail Stores Group, Inc. (MRSGI) Food Safety and Sanitation Practices Recognized. Metro Stores have continuously ramped up their sanitation and cleanliness protocols to protect customers and employees from potential health hazards.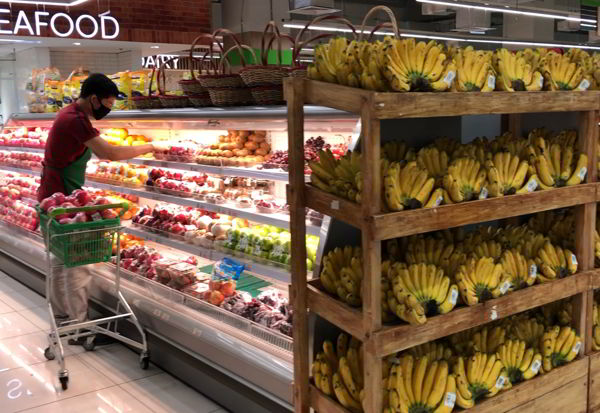 Shoppers of Metro Supermarket Market! Market! will enjoy a fresh dimension of ease as they get the best food options.
The bustling supermarket has received recertification for Good Manufacturing Practice (GMP) and Hazard Analysis and Critical Control Points (HACCP) from the Societe Allergen de Surveillance (SGS) Philippines, a leading inspection, verification, testing and certification company.
Currently, only three supermarkets in the country hold this accreditation; two of which are MRSGI stores with Metro Supermarket Alabang being the first to be GMP and HACCP certified.
"Shoppers can rely on our supermarkets observing sanitation practices which prevent all possible risks to their family's health. Upholding best practices in food safety is part of our commitment to offer best-in-class products at affordable prices," said MRSGI Chairman and CEO, Frank S. Gaisano.
The international certifications boost Metro's reputation as a premier retailer with a choice selection of products and services.
GMP and HACCP are two separate systems, both designed to guarantee the safety of food, chemicals and petrochemicals. These systems are based on the Codex Alimentarius Commission (CAC). CAC is a set of food safety guidelines jointly undertaken by the Food and Agriculture Organization of the United Nations and the World Health Organization.
"We employ all measures necessary to reduce the greater probability of health hazards by means of sanitation and cleanliness protocols. We are working towards getting all our supermarkets these certifications," concludes Gaisano.