Manila, Philippines — Sitel Group recently announced the appointment of Ravi Iyengar, a seasoned IT-BPM executive and global leader, as its new Chief Operating Office (COO) for India, the Philippines, and Australia & New Zealand (ANZ).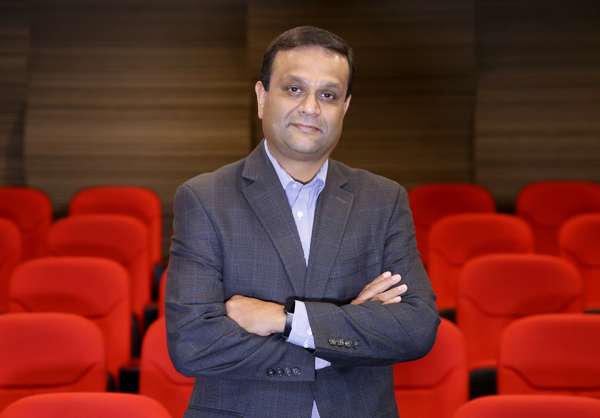 Iyengar brings with him over 28 years of experience in IT, ITeS, and customer experience across several business verticals. Before his role expansion, he was the COO of Sitel in India while additionally leading the Central Workforce Management function, which supports Sitel's Operations globally. Under his leadership, Sitel India has taken big strides in the areas of Talent Management, Learning, and Retention.
This is his second stint in the Philippines, having previously lived and worked in the country. "I am thrilled to be coming back to the Philippines for this exciting opportunity," Iyengar shared. "I believe Sitel in Asia Pacific has tremendous potential and I look forward to working with the Philippine leadership team to implement a strong growth plan for the region focused on high performance, efficiency, and sustainability."
Prior to joining Sitel, Iyengar served in varying leadership roles with prestigious global IT-BPM companies. His vast experience in customer experience center management, employee engagement, and operations makes him well-positioned to lead the growth of Sitel's Asian footprint and drive a high-performance, people-centric culture across the region.
"We're very excited to have Ravi leading our Asia Pacific teams in this capacity," stated Olivier Camino, Global Chief Operating Officer, Sitel. "He has showcased exceptional leadership skills and a keen understanding of the business, leading Sitel India to exceptional results across financials, people metrics, and client deliverables. I am confident that, working closely with our Philippine leaders, he will lead our Asia Pacific teams to phenomenal growth in 2019 and beyond."
##
ABOUT SITEL GROUP
Sitel Group's 75,000 people across the globe connect many of the world's best-known brands with their customers – 3.5 million times every day. As a global customer experience (CX) management leader, we apply our 30+ years of industry-leading experience and the entrepreneurial spirit of our group's founders to deliver omnichannel experiences through voice, chat, social media and more to customers of our 400+ clients across all verticals – from Fortune 500 companies to local startups.
Our group's breadth of capabilities – powered by our ecosystem of experts including Learning Tribes, Innso, Sitel, Sitel Insights and TSC – go beyond business process outsourcing (BPO) to support every stage of the customer journey. We are redefining the contact center and improving business results by pairing innovative solutions – such as self-care and automation – with the human touch, emotion and empathy of our people.
As a CX platform, we are powered by experts to deliver tailored CX solutions to fit our clients' needs through our consultative, customer-centric approach adding value at every touchpoint – regardless of location, channel or time of day.
Learn more at www.sitel.com and connect with us on Facebook, LinkedIn and Twitter.