The gamut of emotions, color, food, and beautiful attire visible at an Asian wedding is hard to match. Therefore, it is quite natural that every still photographer and videographer would want to capture this. Other than the above, there are also a huge number of emotions, which help to string together interesting stories that can be cherished for a lifetime.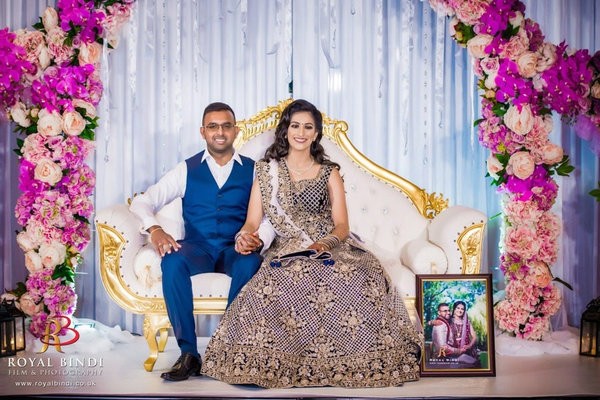 Presence of wedding seasons
There is absolutely no doubt that a wedding is the most important event in the life of any individual. It is also a day on which efforts from different quarters come together to make the celebration possible. There are times in the year when the wedding season is in full swing and photographers may become hard to get. For this reason, one should start looking for Asian Wedding photography service at the appropriate time. Also, it is a very lucrative period for the photographers and videographers.
Photographic events
All special occasions and product launches around the world are organized as events. While some of them are formal, the others are informal in nature. Interestingly, one can say that although the wedding ceremonies are formal, the activities that take place around are often informal. For all of these, experienced photographers and videographers are necessary. Also, when the pictures are being clicked by professionals, family members and organizers can pay complete attention to the occasion at hand.
Inspired by the silver screen
It is hard to not be inspired by Bollywood, considering that almost every movie has at least one wedding scene. Irrespective of screen time, the Indian film industry has played a major role in determining wedding fashion trends, along with the choice of exotic locations. Even more influential than the above are the poses by Bollywood celebrities during their proposals in the films.
Certain poses are visible in the course of dialogues, and there are others shown during songs. Many couples today like to fulfill their dreams of enacting one or more of these scenes in their weddings. Off late, pre-wedding shoots have been able to offer creative liberties to photographers and couples alike. Capturing poses in a professional manner is what makes the occasion even more special. It's another way of making one's memories special.
It is impossible to imagine any Asian wedding without an attractive and mouthwatering menu. Food needs to appear grand when displayed at the venue, although there will be differences in opulence. This is because the variety and number of food items varies from one wedding to another. One is likely to come across some weddings in which vegetarian items are more in number than the non vegetarian ones, and vice versa. For those who enjoy eating food fresh off the stove, there will be various bread counters. All of the above must be clicked in a manner such that anyone who looks at the picture later starts longing for the food, and is able to bring back happy memories.
Similar to bread counters, there will also be designated areas for Asian items like dosas, mixed veggies, and desserts. Such places do offer great opportunities for wedding photographers. The photographers must take care to not take unnecessary shots close to the mouths of guests enjoying the food. Here are some tips for them with respect to food:
Any goodies within a packet or box should be taken out for the click
Photographers are free to change the orientations of the food items to fir them into the perfect frame. They may also bring the buffet utensils closer to the food items.
There are many large expanses visible while dishes are being served. Photographers should make use of their framing skills to crop the extra area. Also, food that is almost over in the chafing dishes should not be clicked.
Clicking pictures of guests with glasses and small plates would work well for cocktail events. Of course, one must take consent before taking these clicks.
Test out the camera settings by preparing a small plate with different food textures and lots of color
Try to experiment with new perspectives to create new shots
Plates close to diffused light would look very good
Types of clothes at the wedding
An Asian wedding is comprised of many ceremonies, of which the wedding ceremony is on one day and other rituals are observed on days around it. One would always find fancy and exquisite clothes on this day. Some of the types of outfits visible in the pictures and videos are:
Embroidered wedding salwar kameez
Chiffon sarees
Hand-woven shawls
Linen kurtas
Turbans
Sherwanis
Formal shirts and pants
Each of these items will display a lot of color at any wedding. A Sikh wedding will be complete with a number of brightly colored turbans. Arriving a few hours early on the wedding day will be beneficial for the photographer.