Thailand is one of the most popular growing nations where every year millions of tourist come to spend time on islands like Phuket, Koh Samui. As this country lies on top choices of the tourist, therefore demand for hotels, restaurants and other rental accommodation also boosted. Apart from this, developed cities in Thailand like Bangkok is known for incredible infrastructure and best known for nightlife. Not only these, here we will discuss some more beautiful places in Thailand that are known as the best place for investment.
Bangkok
Bangkok is heart of Thailand. This city is the most desired destination for the investment of every foreign property buyer. In a study, it was found that more than 3 millions foreign people live in Thailand and the majority of them are stelled in Bangkok. There are a large number of Chinese who buy a second home in Bangkok to stay during vacations.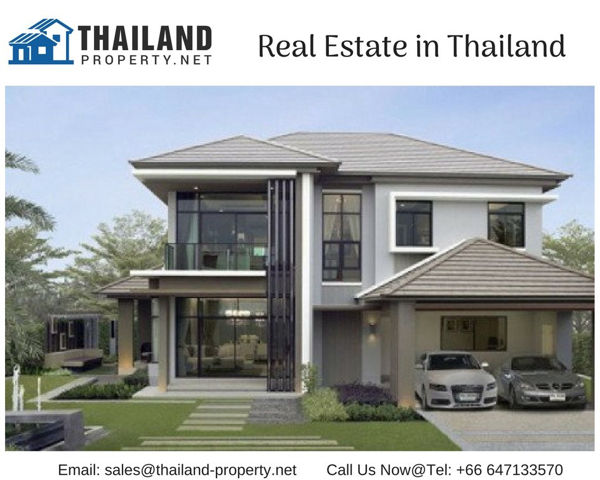 Where you can buy property in Bangkok
There are a number of areas in Bangkok that falls under the high interest of buyers. Some of them are:
Sukhumvit road where you can find high-end hotels, bars, restaurants and a thriving ex-pat community.
Nana, this is a BTS station located just beside Asoke. This is the most expensive area in Thailand. This area is covered with condo buildings, shopping malls, restaurants, bars and others.
Asoke is best for commercial investment. People found trouble in driving choose this place near to BST station. Here property prices are high like to buy one-bedroom condo sent you to need to pay USD 100,000.
Phrom Phong, where investors get the opportunity to invest in restaurants and shopping malls. This is the most rushed area, definitely, prices are high also.
Phuket
Phuket is one of the most popular tourist destinations in Thailand. It is surrounded by 32 smaller islands and beautiful beaches. All these beaches have a beachside amazing resort that are always rushed with tourists throughout the year. Planning for investment in Phuket will be a wise decision.
Today, the real estate market in Phuket is at the boom. More than 10 million people visit this beautiful land. A most important contributor in Phuket property growth is Phuket's International Airport.
Where you can buy property in Phuket
Here we have a list of some interesting areas in Phuket.
Patong is known as capital of Asia and well known by the colourful nightlife. This is the main tourist destination with highest footfall. Therefore, there are high chances of return on investments.
Kata and Karon beaches lie on Southwestern parts of Phuket. This area is well known for luxurious resorts and condos.
Mueang located on Southern parts of the island. This area is costlier than other places.
Surin is a famous destination and known for resorts.
Chiang Mai
This place is developed as Bangkok, but known as the cultural cities of Thailand. The beauty and rich culture of this city included it into UNESCO World Heritage inscription list. This is a perfect place for tourist who wants to Thailand culture.
This city has come under 2017 government plans of "smart city". The best part is that it has little population than most crowded cities like Bangkok. This also boost the scope for property investment. It's major projects high-speed rail-line project connecting Chiang Mai with China and Bangkok are under construction.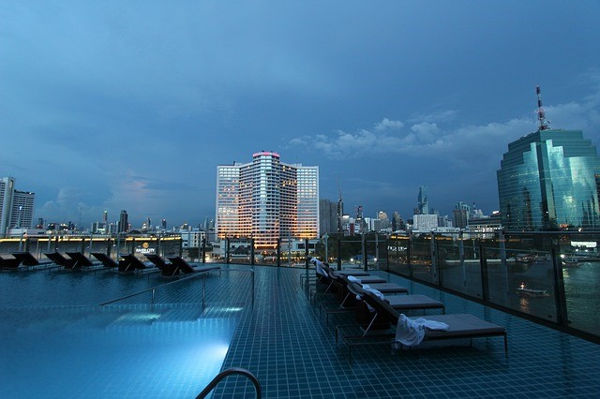 Where you can buy property in Chiang Mai
Let's know some of the most famous places for investment in Chiang Mai.
Riverside this is a perfect place who want to stay away from crowded area and enjoy the beautiful beaches view.
Near Nimmanhaemin road are covered by shopping malls, restaurants and other amenities. Therefore, foreigners love to stay at this place.
Koh Samui
This is another popular destination for investment in Thailand. This island is covered with beautiful beaches and relaxing enviornment. This place looks similar to Phuket but the difference is to reach there. As Phuket is connected with mainland whereas at Samui one can reach by air or sea only. Therefore, this area is the less crowded and perfect destination for investment point of view. One can even invest in luxury villas of Koh Samui.
Where you can buy property in Koh Samui
Here we have list of most beautiful places for investment in Koh Samui.
North coast is more affordable due to developing nature. Therefore, it is a wise investment for low budget investors.
West coast is a more crowded place but affordable option for foreign investors.
A north-eastern part is a popular place for foreign tourist. there is a large scope of accessibility. This place is more affordable than Samui for investment.
Hope the above-mentioned details help you to invest in the best places in Thailand. Keep in mind, people who look for a luxury place that have the latest infrastructure Bangkok is a perfect place. Phuket and Chiang Mai is good for hotels and restaurants but costly island. Whereas Koh Samui is a destination for lowe budget investors.
Author Bio
David Lane is working as a Realtor for Thailand Property – Which provides buying real estate Thailand services to clients. Being a realtor, his exceptional knowledge of the market helped him a lot in selling properties all over Thailand.He has a passion for writing and loves to share his real estate related knowledge with people.