Instagram is the new FB for the upcoming generation of consumers. But, when you are associated with a traditional mindset, there is always a good chance of not taking advantage of social media platform like you should have been. Before you end up with some tips on how you can promote business on IG and FB, let's take few steps back on why you should bother use social media marketing on the first place.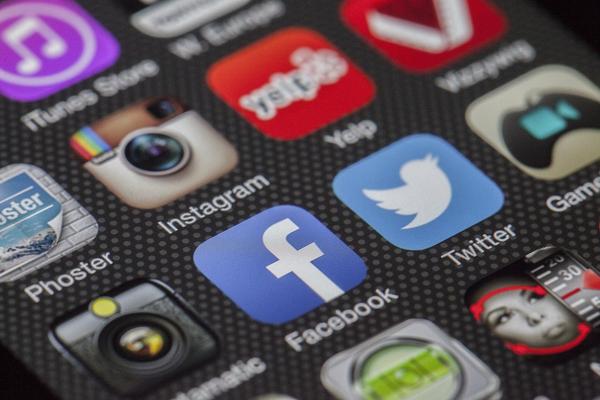 Level of effectiveness:
Conversion rates of all the social media ads can always be around 8 times more effective than any other online advertising. One main reason for this is that the media platforms present promising ads, customized by current user-curated preferences. Now, how will that work?  Every time any IG or FB user likes any image, comment on page or just joins a group, that information gets added into algorithm. Whenever you are planning to create ad campaign on FB, your target users need to be based on available data. If you can be specific about your customer's interests, your conversion rate will be higher. That results in better ROI.
Expansive version of social media marketing:
If you ever ask the team from https://www.insta4likes.com/ for some reasons, they will clearly talk about the social media marketing platform and its expansiveness. FB at present boasts around 2 billion monthly users, while you have IG at over 800 million. According to the trend, this platform will add 100 million in every six months, and the number set to increase. However, don't let this global scale scares you off. You can even narrow ad campaigns by keywords, gender, region and interests. So, in case you have local company that does business within specified zip code, social media ads can help find some new paying customers.
Difference between FB and IG:
Now, the time has come to check at the fundamental differences between IG and FB. The advertisement campaigns for both these platforms can be created under one place. But, that does not mean that your company should be the one advertising on both these platforms. You have to consider multiple factors before deciding the perfect spot to spend budget.
Age is one major demographic, which will be distinguishing between IG and FB. As per the latest studies revealed, FB skews older than IG. Even though most of the millennial use both these platforms, IG's user base will decrease drastically after 18 to 29 years of age group. But, then you have FB, which maintains significant user base even at the age group of 65 years and above. Instagram is a clear winner under 18 years of age. Some primary research reveals that despite over 80% of high school students have FB accounts most of them prefer using IG on daily basis.
FB users are spread across equal household incomes. Therefore, business owners can target their customers confidently. IG users will cluster a bit higher on scale with highest adapter percentage being in $100k with household income segmentation. Some of the savvy business owners won't pursue households with largest income. But, they target product at specified segment.
Global penetration based information:
The countries with greater number of FB users are USA and India, with Indonesia and Brazil following the count. This reflects population sizes and the economic well-being with the internet freedom as well.
Engagement value between FB scope and IG volume:
The larger audience form FB means that ad campaigns will have the high potential to reach larger audiences. FB further is known to offer various methods of interactions, which comprise of right hand side advertisements, feed ads, groups, business pages and even a chat function. It will always make FB quite better at just distributing information, displaying lengthy text, web pages and even articles, which are to be linked directly. Even consumers and businesses will be able to hold some real time conversations.
Even despite FB's broader scope, IG is always better at maintaining high volume engagement. A proficient survey of random companies will reveal that company and brand likes might be different drastically across IG and FB.
IG users will not just seem more generous with the amount of likes, but they might also spend enough time on company pages once they start navigating there.
Traffic from FB averages is around 105.55 seconds per site visit. On the other hand, you have traffic from IG, which is at an average of 192.04 seconds on every visit possible.
Even though historically it is quite difficult to attract traffic from IG than FB but IG now will allow its users to pay for boosting posts. That point includes addition of direct link to post and not quite relying on notorious tag, which states "link in bio" as you know it that way.
Checking out on the content:
While trying to design ads, always keep along with the type of engagement users generally prefer on every platform. Instagram tends to always favor positive and even surprising content. Then you have FB, which will lend to entertaining content, which can always be shared easily and discussed.
Don't just limit campaign to images. Videos on both IG and FB results in around 62% higher engagement when compared to only photos.
Whether you are planning to create image or video, make sure to add visual signals about the current brand identity, which comprises of logos and color schemes.
Users always need to be identifying content the instant they will get an eye on it, even while scrolling through mobile devices. In terms of videos, you have to create content which can be understood by keeping the sound off. It will intrigue viewers within the primary two seconds, and then lead them to click ad for full view experience.
Even though FB and IG are under same owner, but sometimes IG proves to be a bit better than FB, especially if you check out the popularity count. But that does not mean FB is lagging behind!