The most useful tips and tricks for Instagram: gain more followers, use better photo filters and get more Instagram likes. In this article, we put all kinds of great tips for Instagram in a row, without having to pull out dubious tricks.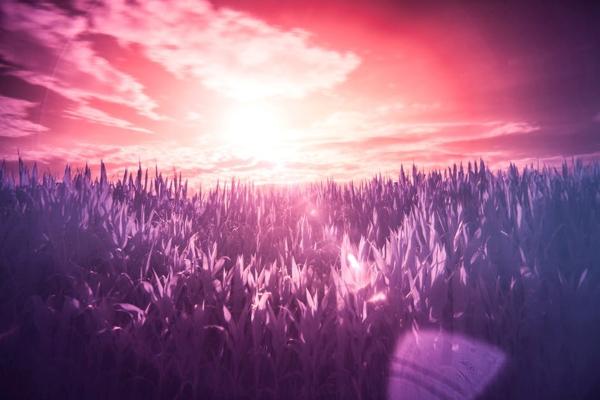 Instagram tips for pros
What started as a simple app to provide photos of artistic color filters, has become the app for sharing photos and videos. The possibilities of Instagram are endless. You might know Instagram as a popular app to share pictures with a color filter, but you can do much more with this social network, which is owned by Facebook.
1. Get more Instagram followers
While Facebook is often about people you know personally, this plays a less critical role on Instagram. That is because you can follow everyone, even if you are not friends. For some people, it is essential to gather as many Instagram followers as possible so that they become an influencer. How do you ensure that you gain followers, without having to go through much trouble? For starters, you should buy followers on Instagram. If you post a photo that receives a response of many Instagram users, it will be noticed by other followers, and the picture will also appear in the feed more often with your other followers.
Next, are some ideas to make your profile stand out:
Use hashtags that are of interest to your intended audience, such as #foodie or #LosAngeles. The more specific your hashtag, the higher the chance that your posts will be noticed by your target group, for example, lovers of a particular dog breed or car brand.
Idea 2: respond and like other photos
Find the Instagram accounts that are already popular around your specialty, for example, people who are animal enthusiasts and regularly post pictures of them. Try to build a bond with this group of people. Not only by liking messages from others, but also by responding to them. Doing this, you will be more likely that a well-known 'animal Instagrammer' will follow you back and draw attention to your profile.
Idea 3: post something on Instagram regularly
You do not have to spend the whole day on your Instagram feed, but make sure that something new is typically shown. Once per week you can make some time to create new messages and schedule them with the Later app. Choose a good time to plan the messages, for example during lunchtime or at the end of the day when many people get bored and open their Instagram app.
Idea 4: talk through Instagram
Make sure your Instagram feed does not become one-way traffic. Regularly check the reactions you have received and respond personally under specific messages. Focus on the positive responses and ignore the haters. There are always people who complain about your clothes or your hairstyle, and by giving them attention, you only encourage them to more interaction.
Idea 5: work on your Instagram appearance
Make yourself a brand by thinking about your appearance. Make sure that the name of your profile and the profile photo match with the message you want to send your followers and your potential followers. If you do motorsport, you can best pose for a profile photo in a racing suit. Have you ever noticed that astronauts often walk around in a sort of astronaut's suit, even if they are not on their way to a mission? People immediately see what your specialty is. So if you are a personal trainer, you could be posing in a tracksuit and have a cheerful character, you do not always have to be serious on photos.
Idea 6: send the right message
Also, make sure your Instagram feed relates to your desired appearance. Remove old photos that no longer go with your current self. If you have become a vegetarian, remove the pictures of hamburger sandwiches and spareribs that no longer apply to your current lifestyle. Also, pay attention to alternation: images with quotes on it do well on Instagram and are a nice change between the hundredth selfie of yourself with a coffee cup.
Idea 7: ask your Instagram followers to engage with an action
Invite your followers to respond, with questions such as: "what do you think of this?" or "have you ever experienced this?" by asking responses you get more interaction, making your Instagram feed more interesting for others to follow.
2. Use better Instagram photo filters
Instagram has a selection of excellent filters, but did you know that you can do so much more with Instagram? You decide which filters are used and you can also adjust the intensity of filters. If you want more variety and are looking for more than just the standard filters, you should really take a look at VSCO. This app is specialized in color filters. You can immediately square out in VSCO and transfer your photo to Instagram after editing.
3. Create original Instagram videos
You do not have to restrict yourself to photos on Instagram: it is more fun if you occasionally post a video. With iPhone apps, you can create original videos. For example, try Cinematic, with which you can quickly shoot 15 seconds of video, after which the app creates an appropriate theme filter. Choose from nostalgic shades or flashy video clip-like images. Those who want more control choose Quik. Load many photos and videos from your photo album and Quik makes a mixture. You determine the order of the images yourself.
4. Create an Instagram photo collage
For beautiful photo collages, you can use Layout. With this app you choose the desired framework, you select the photos you want to combine and voilà: layout connects them in a fun way. You can move the images around to get it exactly the way you want to.
You can also use other photo collage apps, such as Diptic or Instasize. Almost all of them offer the possibility to share with Instagram and if that is not the case, you can always save the photo and then post it manually from the Instagram app.