Because not every social media site is a suitable match for every company. It would be best if you focus your efforts and abilities on the platforms where you are most likely to reach and connect with your target audience. Each platform has its own goal, objective, and audience. Instagram, for example, is primarily visual, but Twitter enables you to put personality into your postings and communicate with followers. To assist you in learning more about the many platforms accessible, the following are explanations of the most prominent business social media platforms: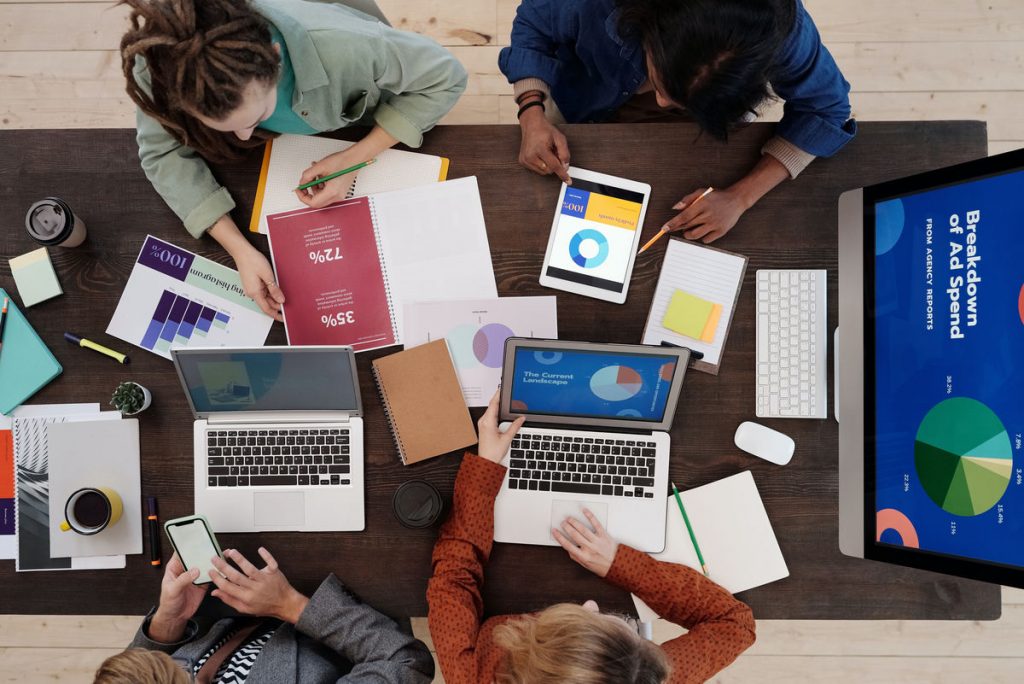 1. Facebook
This is the most popular platform, with more than 2 billion monthly active users, 61% of whom are Americans aged 25 to 54. Facebook is effective at generating leads, and its advertising platform allows for extremely targeted audience targeting. Additionally, Facebook is an excellent medium for developing connections, demonstrating the human aspect of your brand, and converting leads to dedicated followers and consumers. Numerous forms of material are good for Facebook, but the critical component is information that demonstrates a distinct aspect of your business. While Facebook (and Twitter) are both terrific platforms for reaching a large number of people, it's important to keep in mind that there is also a lot of competition.
2. Twitter
Twitter is the medium to use if your company is all about immediacy. You want to reach out to followers with breaking news, announcements, vital messages, and other real-time information. The majority of Twitter users are under the age of 50. This network's ideal sort of material is readily consumable textual information, such as how-to articles, lists, and quotes. While images outperform video on Twitter, text-based material continues to rule supreme. You can take a quick detailed twitter marketing course online to really find the ins and outs of marketing on this specific media platform.
If your firm is extremely visual or your brand voice is weak, you may want to avoid this social media network. However, many businesses succeed on Twitter because they have developed a distinct, on-brand voice on the network that they use. Other businesses use this network to provide customer care since consumers who are also active on the site may seek out businesses to voice their problems or offer their admiration.
If you have intriguing information and communicate it well, Twitter is an excellent tool for swiftly spreading the word. Hashtags assist in increasing the visibility of postings, and if a user with a large following retweets you, your work may become viral. However, when it comes to Twitter, it's critical to strike a balance. Share more than simply your links and images; share various fascinating, relevant material from other Twitter users.
3. Instagram
Instagram is also quite popular, with over 1 billion active users projected by 2020. From Instagram Live to Instagram Stories, companies have many options for promoting their services and goods on the platform. Because Instagram is a visual network primarily built on picture and video postings, it is best suited for companies with compelling visual material to share.
It's critical to remember that this platform is virtually exclusively mobile-based: On the desktop version, you cannot upload photographs or publish new entries. Instagram is more popular with creative niches, and it may not be the ideal choice for your company, depending on your sector. Regardless, the individual who manages your account must have an eye for detail and at least basic photography abilities to ensure the photographs and videos shared to your account are of high quality.
4. Pinterest:
When it comes to Pinterest, images are king, and this platform is ideal for driving sales since over 90% of users use the site to plan purchases. There are much more women on Pinterest than males, and it is a graphic-heavy site that lends itself to companies in décor, cuisine, art, fashion, weddings, and travel, among others.
Final Thoughts
Social media is an indispensable tool for any business that wishes to remain relevant and gain exposure online, as it connects you with prospects nearby and with people all over the world. Apart from that, social media is a wonderful tool for increasing brand recognition, generating new leads, increasing website traffic, better understanding your audience, obtaining insight into the buying patterns of your best consumers, and even enhancing customer service.