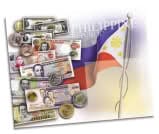 Money is very important in starting up any kind of business may it be small or big. Money is used as a fund or a capital. One major reason why small businesses fail is because the owner lacked necessary funds. Money is needed for equipment, property and more essentials for your small business. You may wonder how you can raise the money needed to start your small business.
Financial and Lending Institutions for Entrepreneurs.
1. GSIS Family Bank (GFB) Micro Finance Lending Program
GSIS Family Bank
165 Real St., Pamplona, Las Pinas City
Tel. Nos.: (632) 873.0915/ 873.0379/ 873.0469 loc. 122
(Direct lending for individual borrower)
2. Livelihood Development Program for Overseas Filipino Workers (LDPO)
National Livelihood Development Corporation (NLDC)
Road Ortigas Center, Pasig City
Tel. Nos.: (632) 914.7290 to 97 or 631.2955/57
3. Microfinance 1 (MF1) Program/ Opportunity Ka-Partner
Microfinance 2(OK-MF 2) Program
Opportunity Microfinance Bank
OMB Building, Robinsons Homes East
Commercial Arcade-1, Robinsons Homes East
Circumferential Road, Barangay San Jose, Antipolo City
Tel. No.: 630.0141 local 136/ 224
(Direct Lending for individual borrower)
4. Microfinance Program
People's Credit and Finance Corporation
2F, Accelerando Bldg., 395 Sen. Gil Puyat Avenue, Makati City
Tel. No.: (632) 752.3745 local 130
(Retail Lending is through partner microfinance institutions)
5. Balikatan Sa Kaunlaran / Quendancor Program for Micro Enterprises (QP-ME)
Philippine Microenterprise Development Foundation (PMDF)
G/F Melendres Bldg., F. Manalo St., Pasig City
Tel. Nos.: (632) 641.2207/ 642.3895
(Direct Lending for group borrower)
6. SME-Financing For Receivables of Suppliers' Transactions (SME-FIRST)
Small Business Corporation
17/F & 18/F, Antel Corporation Centre
139 Valero Street, Salcedo Village, Makati City
Tel. No.: (632) 751.1888
(Direct lending for individual borrower with an asset size of P500,000-1M.)
7. SSS Special Financing Program
Social Security System (SSS)
Loans and Investment Office
SSS Building, East Avenue, Diliman, Quezon City
Tel. Nos.: (632)920.6401 / 920.6446
Email: member_relations@sss.gov.ph
Website: www.sss.gov.ph
8. Small & Medium Enterprise Credit
Phil. Business for Social Progress
18 Flr., Phil. Social Dev't. Center,
Magallanes cor. Real St. Intramuros, Manila
Tel. Nos. (632)527.7741 to 51 or 527.3751
Fax No. (632)527.3743
Email: pbsp@pbsp.org.ph or smec@pbsp.org.ph
Website: www.pbdp.org.ph
9. People's Credit Finance Corporation
395 Sen. Gil Puyat Ave. Makati City
Tel. Nos. (632) 897.8549 / 897.5822
Fax No. (632) 897.8523 / 897.8528
Email: info@pcfc.ph
Website: www.pcfc.gov.ph
Micro, small, and medium enterprises (MSMEs) can approach any of the following government financial institutions (GFIs):
– Development Bank of the Philippines (DBP)
– Land Bank of the Philippines (LBP)
– National Livelihood Support Fund (NLSF)
– Small Business (SB) Corp.
– Philippine Export-Import Credit Agency (PhilEXIM)
– Quedan and Rural Credit Guarantee Corporation (QUEDANCOR)
Click here to search for Funding Sources: Development programs and institutions that provide financial support to livelihood projects of private individuals and organized groups.
Photo: bsp.gov.ph
Do you like this Money Making Business Idea? then please consider subscribing to our RSS feed. You can also subscribe by email and have new articles sent directly to your inbox. (Once you entered your e-mail address, you need to login to your e-mail account and click the link to confirm your subscription).