Being a full time housewife is a noble 24/7 job, but when financial crisis sets in – a housewife must find ways to earn and help in raising funds for the family. Being employed is normally out of the question, it will eat most of the time away from home. Putting up a business on the other hand needs a big amount of financial capital and sales experience. Here is the story of Joaymah Capuno, a normal housewife who became a successful online entrepinay by being a distributor of MyDivisoria PH.
Joaymah is a 36 years old wife and a mother of a lively and bubbly, five year old son. Upon getting married she made a promise to spend her time as a housewife to take good care of her husband and kid. The fulfilment of being a housewife is something she really wanted since her elementary days; it brings joy to her heart and makes her feel complete. But life is not a bed of roses, when an economic downturn affected the financial well being of the family, she does not want to be a damsel in distress and let her husband work it out all alone. But, she does not know what to do how to start earning while staying at home and being a mother. She tried looking for online freelancing jobs as advised by her friends, but she is not that skilled when it comes to computer and the job descriptions written is something quite alien for her. Putting up a traditional business like "sari-sari store" needs financial resources which she does not have at the time.
By April, a close family friend invited her to become a reseller of MyDivisoria PH. She was hesitant at first but she gave it a try. Just using her Facebook and smart phone she started reselling stuffs posted at the reseller's page of the said social commerce company. Little did she know that just by downloading and posting items to her Facebook account she is already earning and selling RTWs, sandals and other items like hotcakes. With the profits she made on the first few months she invited the company's founder – Karlo Alamares to visit her and teach her how to be a distributor for the province of Tarlac.
Joaymah and her team of resellers where trained and taught the basics of Social Media Marketing and how to use Facebook effectively in selling their products. With a number of resellers under her command, Joaymah became the sole distributor of the province of Tarlac, with orders worth P20,000 – P30,000 (gross) per week. This Christmas season, she is flocked by numerous orders from her resellers and direct buyers. A Merry Christmas indeed for her and her family. The beauty of the MyDivisoria PH business model is that it is easy to execute (Facebook is universal and user friendly), can be started without capital (as she started by pre orders) and there is the all out support of the staff and founders of the company.
From housewife to online entrepinay and distributor – the journey of Joaymah Capuno is a story worth to be told. A story of a mother and business woman rolled into one, an inspiration to all the mothers out there who wants to become micro entrepreneurs while staying at home. If she can do it, other full time mothers out there surely can do it to.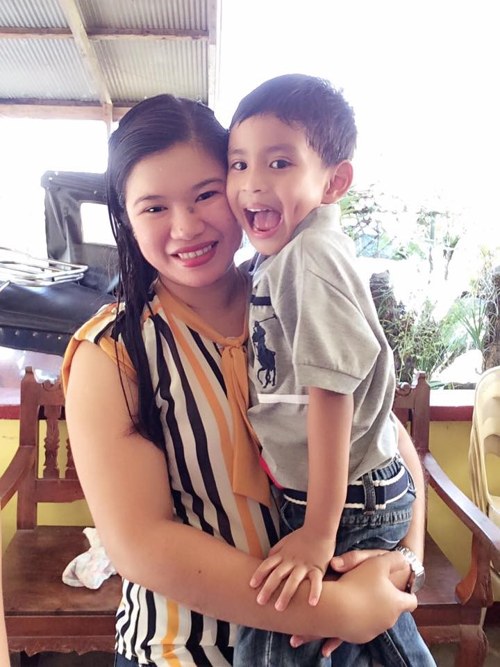 To know more about Joaymah: https://www.facebook.com/joimah.laxamanacapuno
To know more about MyDivisoria PH and their reseller's program: https://www.facebook.com/groups/MyDivisoriaPHResellersGroup/