Prompted by Cebu's dynamic environment for the food business, a young couple who had been in the corporate world for years are now trying their hands, for the first time, on becoming entrepreneurs.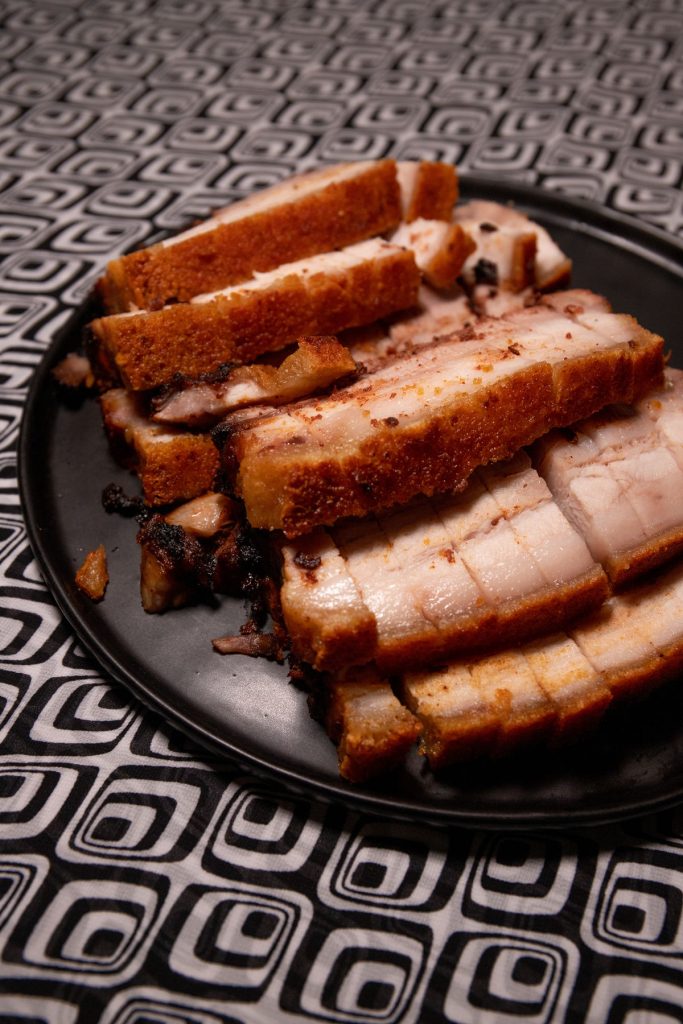 Niel and Anna Liza Vergara-Yu decided to venture into the food business taking advantage of the "liempo" craze, that gained much popularity nowadays, following the success of Siomai, buttered chicken, silogan chain, and even the famous "lechon manok" and barbeque stalls, among others.
With confidence that the "liempo" craze is not only a short-lived fad and that this old time Pinoy favorite can go a long way, the Yu couple started the "Senyor Liempo" brand renting a small space beside Convenience 24 (C24) along Juan Luna Avenue (formerly San Jose de la Montana).
Using their savings of P100 thousand, Niel and Anna Liza established the "Senyor Liempo", leaving their promising corporate jobs behind, and start this small business.
Niel, whose passion is into cooking, believes that creating a brand, not just to temporarily take advantage of the trendy taste "craze" is what makes the business thrive and grow.
"Apart from the accustomed lechon and lechon manok that Cebu is known for, liempo is now slowly gaining popularity. With the distinct and discriminating taste of Cebuanos, it is not a surprise, the liempo can be one of the most sought after dish in town," said Niel.
The couple developed their own distinctive marinade mixture that sets them apart from other liempo servings– available now almost in different corners and food-street stall all over the metropolis.
Utilizing their wide corporate experience, in effective brand-building, commitment to quality without sacrificing the affordability of the diners, the Yu couple aims high and plans to expand and strongly set the brand and pioneer a "Senyor Liempo" chain in the Philippines, in the next few years.
This early, the couple has developed a professional brand building system that may eventually lead to the opportunity of going into franchise offers.
It was just about being "innovative", "unique" and 'inventive' that has brought the couple to concoct a special blend of freshly handpicked herbs and spices with some fortified ingredients to make one succulent and aromatic roasted pork belly or locally known as liempo.
Although prepared delicately, the "Senyor Liempo" serving usually paired with Cebu's "puso" or hanging-rice, is offered affordably to diners, especially those looking for pocket-friendly meals, away from fancy restaurants.
Located near some hotels and the IT Park, the couple hopes to attract regular diners, as well as adventurous tourists, the couple is now inching closer to establishing the first branded liempo stall chain in Cebu in the next couple of months.
Although the small stall is offering spaces for dine-in customers, the Yu couple said that they are also banking on its quick "pick-up" service especially for working mothers, beach goers, and on-the-go customers.
Source: Ehda M. Dagooc (The Freeman -March 03, 2010)