Trading futures, stocks, options, CFD and cryptocurrency is a lucrative business if you know what you are doing. It can be a very risky business if you venture in to it before learning and familiarizing yourself with the trading platforms and the tricks to use. If you want to venture into this business, it is highly recommended that you at first use a demo account, to teach yourself how to go about it.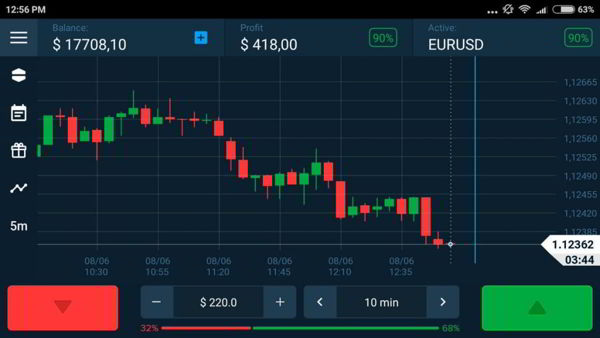 A free binary options demo account is a good place to start. Such an account does not require you to use any cash to fund your account. All you will need is your email and an internet connection. You then practice until you get familiar with all functionalities, and identify the best strategy for making profits. Good demo accounts contain virtual money, in most cases USD 1000. Once you are comfortable using your demo account, you can then try using a live account, but do not just dive in. Take it slow to protect your investment.
Here are five things that you should know about demo binary option demo accounts
Demo Accounts are Free
Let no one dupe you into paying any deposit for a demo account. If you come across such, avoid it completely. Those are just con artists. Demo accounts should be free. You are only required in some cases to provide your email address, and a user name. Some of these demo accounts do not require you to provide anything though, even your email address. Do your research first or try a variety since they are free anyway. You have the freedom to try out as many as you can, to find the best.
Demo Accounts Don't Need Your Details
As mentioned in the previous paragraph, there are a lot of demo accounts. Most have their mobile apps that you can withdraw and practice on the phone. However, be careful of the sites you download these apps from. Some are just data miners collecting people's data. If you come across one that requires you to provide a lot of personal information, avoid it and look for those that need close to nothing, or nothing. Remember, never provide your bank details to any demo account, they are not paying you anything.
Comparing Trading Platforms
The purpose of a demo account is to familiarize yourself with a trading platform. There are so many available trading platforms online, most of which are not straight forward, and are only looking to get your money. Demo accounts are the best method of testing these platforms to understand which one is the best. All of them will promise you a great experience, but only a few will deliver. Since you will want to fund your account with real cash, then you must take your time to find the best. Binary option demo accounts should act as your window to the best trading platform. Whether you are a novice or an experienced trader, it is good to experiment with a demo account.
Demo Accounts Should Mirror the Real Ones
It is vital that the demo account you are using be similar in all its features as its live counterpart. All the features should simulate those of a live account. The whole point is that you have the activity on your demo account mirrored on the live account. It would not make sense to have different functionalities or features on demo and the live account, since the demo account should be acting as a guide to you. How you perform on the demo account should be the same as how you perform on a live one. Some tricky companies try to lure you with a lucrative demo account just to entice you to deposit in the live account and take your money. Be wary of such sites. If you find it too easy yet it is your first-time trading, try another one that will give you real results, though with virtual money.
Demo Contests
Check out for demo contests. In a bid to entice users to convert their demo account into live ones with real money, some brokers organize contests where those using the demo accounts can compete while still learning how to trade. Such contests are a motivating factor for one to learn more. You get to learn, have fun and stand a chance of winning some real money, that you can start trading with. Remember, you are not required to deposit anything even for the competition.