Mini, micro or major all businesses must have a clearly defined objective, a well-set goal and a strategic business plan to follow. In the absence of these elements, your business will hardly be able to survive the fierce competition and will face a premature death. This is unwanted after investing so much money, effort, time and of course your hopes. Therefore, you will need to consider the market and its prospects and long with it consider the Strength, Weaknesses, Opportunities and Threats to your business. Money lending business is no exception to this rule. If you are looking to refinance or purchase a home check here.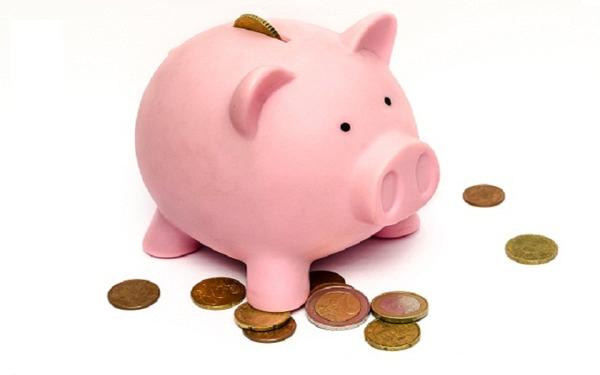 Market and SWOT analysis will enable you to be prepared well in advance of any situation. It will help you to work according to your set plan and objectives. You will be able to build a super and efficiently structured financial services firm. It will help you to inculcate better working principles, provide the better working environment, and establish effective and open communications between staffs and consumers alike and be strict and precise in the way you do business.
In short, SWOT and market analysis will ensure that you reach both your short as well as long-term goals.
About The Strength Of Business
To know about the four elements of the analysis, first, start with the positive of it and consider the strength of your business.
It is primarily the strong network and association with other financial lending institutions and professional brokers. It is also the relationship with the players in the real estate industry.
Apart from that, your business strength lies in your capacity, the experience of your team and your vision.
Values, determination, passion for taking up challenges and acknowledging each other's service are few other elements that determine the strength of your business.
You must know how best you can offer your service to your clients paying attention to every detail. This will strengthen your business activity to maximize financial gains for your business and move towards the desired destination.
Know And Resolve The Weaknesses
Weaknesses in business will lead to several issues. It is therefore required to know about all of these beforehand and work towards eliminating it. It will be easy for you to break into the market easily. It will also help you to gain trust and acceptance of your clients even if you are new in money lending business.
One of the most significant weaknesses is the saturation in the lending and mortgage industry. You will find a plethora of money lenders, physical as well as online but only the best ones survive like and a few others. When you know your weakness, you can formulate better publicity and advertisement campaigns so that you are always positive and march ahead towards your business goals.
Opportunities And Threats
The major concern for money lending business is the opportunities it provides and the internal threats.
The opportunities in the money lending industry are very high and are also very daring at the same time. If you go by the size of people and the corporate organizations that need money for their business and personal needs constantly, will help you reach your business goals and vision easily. It depends on how ably and easily you grab these opportunities while staying within the proximities of the law.
Threats that you will usually face include unfavorable government policies and even the occasional but inevitable global economic downturn. Add to that the ever-growing competition with the introduction of new entities within your area of operation. These elements will affect the purchasing as well as the spending power of your clients.
The best way to proceed is to be knowledgeable about the situations that may lead to huge losses. You may incur a loss due to the sharp and continual rise in the rate of interest, the collapse of the super inflated real estate bubbles and accounting control fraud. If you want to mitigate all these threats you can take help of the technology and use genuine credit scoring software. This will enable you to use these threats to your advantage and others have successfully.
Knowing The Market Trend
To formulate the best business plan, you must know the market trend well of this massive and enormous money lending industry. Analyzing the money lending market is not an easy job given the fact that it involves both individuals as well as businesses across several different industries.
Money lending industry is a significant partner and contributor to an economy and will remain as important as it is now in the future.
This industry needs a lower capital intensity and investment apart from wages. This means it has more significant opportunity to raise funds in and from the secondary market without making any noteworthy capital expenditure.
A major part of the capital expenditure in money lending business is related to technology and computers. These are required to process loan applications and to store information. With the online money lending service in high demand, it is expected that there will be an increase in the investment in technological infrastructure in the future.
Future Of The Business
There is no doubt that the future of money lending business is very bright and rewarding. This is primarily due to the reason that with their service individuals and even startup businesses will find it very difficult to access loans for their needs. The lending industry increases the purchasing power and is also explicitly responsible for the borrowers to bypass the bureaucracies associated with obtaining loans from different banks and other financial institutions.
Apart from that, the lending industry also helps in reducing unemployment apart from boosting the revenue generated. With the advancement of the online platforms of money lending, this industry is surely moving higher up and thereby increasing product penetration.
With a wide and extensive area of operation and a variety of target audience, this service industry has an ever-expanding customer base. This ensures its enormous growth as well its importance in the industry as well as in the country's economy on the whole.
Author Bio:
Amy Walsh is an experienced and skilled business consultant and Financial advisor. She helps clients both personal and professional in long-term wealth building plans. During her spare time she loves to write on Business, Finance, Marketing, Social Media. she loves to share his knowledge and Experts tips with her readers.