No matter which industry you are in, the threat and risk of disruption is lurking around the corner. The only way in which you can stay ahead of the curve is by improving and innovating your products and services to please your customers.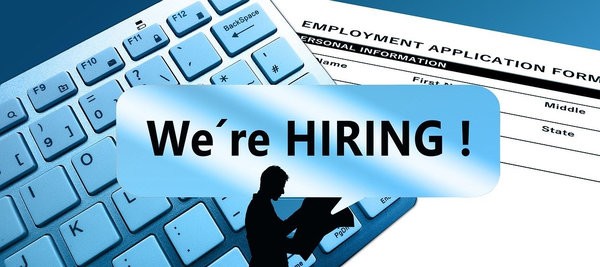 Your employees pay a huge role in making this happen. When you have a talented set of people in your team, your business will have a better chance of surviving in the new advanced world. You can ensure this by making sure that your hiring practices are set well in place.
Recruiting as a process is pretty expensive and it becomes even more of a financial burden when you get someone on board who is not at all suitable for the given job. The compounding cost of a bad hire is not something that any business can afford to make.
This is exactly why you need pre-employment assessment tests in order to ensure that only the right candidate gets selected for the job. Pre-employment assessments are basically tests or tools that are used while evaluating the skills and capabilities of a candidate.
The hiring managers and recruiters in several companies use these pre-assessment tests in order to determine the cognitive abilities, technical skills, soft skills, and behavioral aspects of a potential employee.
The assessments of such a test can be delivered online or in-person and they also differ in length depending upon the company and the role for which the candidate is aspiring.
If you are not too sure about generating such tests, you can make use of employment test software. This article will tell you all about how to pick the right employment assessment software.
Selection of employment assessment test software
While picking an employment assessment test software, the hiring managers and recruiters in your company must consider the following points.
What are the different kinds of assessments supported by the software?
Before making the selection of assessment software, you need to understand all the different types of available employee assessments. You also need to see how each of these assessments will fit in your organization.
In which stage of your recruitment process will you be using the software?
You also need to think about when you plan on using the assessment software. Will you be using it at the beginning to shortlist the candidates, do you wish to use it once the candidates have been shortlisted, or are you planning on using these tests once the final interviews are over.
When you pick the right employee assessment software, it will save you a lot of time and will allow you to focus on only those candidates who have the potential to fit a particular role in your company.
How long will it take for you to employ such a software in your recruitment process?
There are several employee assessment software that uses AI in order to make sure that the recruitment process is bias-free and also the time required to hire is reduced substantially.
Be aware of this fact that any such software will need quite a lot of time to implement in the recruitment process.
How will the assessment features of the software connect with the rest of the recruitment process?
Any employment assessment software will absolutely be useless if it does not connect or integrate well with other systems. You need to ensure that the software you pick must be able to integrate with ATS or HRIS.
Does the software support all the data points of candidate assessment or only a few of them?
During the candidate assessment, there are plenty of data points on which each of the candidates are judged. When you choose to employ a software for this purpose, you need to ensure that the software is able to assess the candidate based on each of these data points for your convenience.
Features in a good employment assessment software
Apart from the key aspects mentioned below, a good employment assessment software will have the following features.
Provides the convenience of customizing a test as per requirement.
Need to be reliable and secure.
Offer expert guidance for generating assessment tests.
A good customer support team to help you get started.
Offers advanced simulations for the assessment tests.
Provides apt integration options.
Pre-employment assessment testing is very crucial and must be used by all the companies to ensure that only the well-skilled employees get recruited. This can greatly reflect on the performance and image of your organization.
Although there are many employment test software providers everywhere, many of them lack this feature set which is very essential during the recruitment process. eSkill is one such employment assessment software provider that has all the advanced features mentioned above and is highly recommended for satisfying your recruitment requirements.