Branding is an undeniable part of any business. It reflects the company's identity, integrity, and business values. It can tell stories through its slogan, logo, font, etc. Without branding, no business can attract potential customers as it remains unrecognizable. So, it's important to promote your business in the right manner to reach out to your target customers. In today's world, digital marketing has become the prime source of promoting businesses but nothing beats the traditional printed marketing strategies. Businesses can uniquely create their brand design, logo, slogan, or anything from a reputable printing service company. Therefore, customized printing solutions are quite popular in the realm of business as it encourages their customers enough to inquire about the brand's services by looking at its unique design. So, it instantly makes your business stand out from the rest of the competition.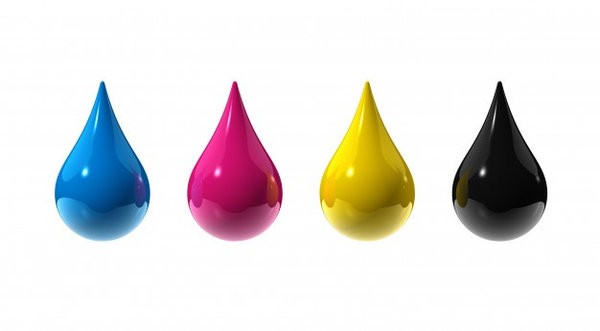 Printing is a great marketing strategy but that doesn't mean that any type of printing can yield you the desired output. There are pre-made templates, designs that may be quicker and cost-effective but it doesn't benefit your business as customers won't be able to understand the meaning behind the printing. So, you should take your time out to think about the color choices, the logotype, designs, and customize them into your printing strategies to reap the benefits of printing services. A customized brand logo or design is directly geared towards their target customer group. Therefore, you can attract more people through your customized printing strategy. If you're still wondering about the benefits of leveraging the best custom printing services, then let's take look at the following,
Without making people recognize your brand instantly, you'll be missing competitive advantages. In today's world where every field is having cut-throat competition, it's important to stand out. Placing a unique logo on each of your products is an ideal way to make your brand recognizable. So, it will work like a walking billboard. People will notice your brand's information irrespective of the products they buy from you.
So custom printing benefits businesses irrespective of their size and shape. If you're a start-up you can immensely benefit from printing strategies as you're on your way to make your mark in the industry and nothing helps better than printed strategies. So, businesses can easily make their brand recognizable by choosing custom printing services.
Businesses with lower marketing budgets can't consider conducting advertising campaigns. This becomes an issue for small businesses that are comparatively new to the market. However, you can't sacrifice strategies to market your brand as it'll make you unrecognizable over time. In this case, printed strategies work like wonder for businesses.
They can easily convey their message through their brand logo and slogan. The best part is that it isn't expensive. By using custom printing on each of its products, a business can easily succeed as a brand. Also, it increases your chances of being exposed to more people when your customer will show the products in the public. So, everyone who comes in contact with the person who has the product will get to know about your brand.
Customize As Much You Want
Customized printing services allow you to create your desired logo; rest will be taken care of by them. You can use your favorite font, an array of formats, or anything that best represents your business. There are latest printing trends that you can follow to bring out the ultimate benefits. This further helps you to convey a powerful message through your brand.
Without investing millions of dollars, businesses can easily get the required attention of their target groups if they use printing strategies carefully. Previously, there were only pre-designed templates that businesses could use to represent their brand. But with this customized printed strategy, they can instantly make their brand stand out among the rest.
It Helps Retain Customer Loyalty
When your brand name is associated with quality products, it helps you retain your customers. Therefore, it's not only crucial to promote your business but also to associate your name with quality. When people receive quality products, they engage with your brand. However, if you're using a printing that leaks or fades over time, then it can also break your reputation. That's why you should always be aware of the tips to choose the right printing service so that you can retain your customers in the long run.
Creates a Long-Lasting Impression
If you're using billboards to advertise your products, it may not leave a long-lasting impression as the printed logo leaves. Generally, customers only engage for a couple of seconds with a billboard, especially while driving. This isn't as effective as people forget it as everyone leads a busy life. But, when you print a logo on a product that they're using regularly or it stays with them, it creates a long-lasting impression. Customers will be reminded of you every time they use your product.