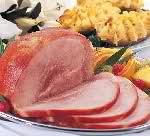 Ham or hamon is very popular in the Philippines during Christmas season. The Hamon de Bola, which is a ball-shaped wet cured ham, is usually offered as gifts to employees in most companies and government offices. As Christmas season is fast approaching, anyone can actually make a homemade boneless ham to make an extra income. This can be sold to friends, relatives, neighbors, offices and food shops.
Ingredient:
2 kilos pork meat (kasim or pigi)
Injecting solution:
1 cup water
1/2 cup salt
1/4 cup sugar (white)
3 tsp. prague powder
1 tsp. vetsin
1 tsp. cal. ham. spice
1/2 tablet ascorbic acid
Curing solution (cover pickle)
8 cups water
2 cups salt
1/2 cup sugar (brown)
2 tbsp. prague powder
Or dry curing mixture
1 cup salt
1/2 cup brown sugar
2 tsp. prague powder
How To Make Ham -Procedure:
1. Dissolve salt and sugar in boiling water for injecting solution. Cool then strain through clean cloth. Add vetsin and prague powder. Inject the solution into different parts of the meat.
2. Soak in curing solution for 4-5 days in the refrigerator.
3. After curing, wash off the excess salt by soaking in warm water. Drain by hanging.
Cooking of Ham
1. Boil the ham in enough water for 5 minutes.
2. Discard water and boil again the ham in another water until soft. Carefully remove the skin.
3. Finally cook the ham in the following mixture for about one hour. For every kilo of ham add: ¾ cup of beer, 2 pcs. cloves, 2 pcs. bayleaves, 1 cup pineapple juice, 1 cup sugar, enough water to cover.
4. Cover the ham with brown sugar and place in an oven until it is well-caramelized or use red hot "siyanse."
Do you like this business ideas for entrepreneurs? content">then please consider subscribing to our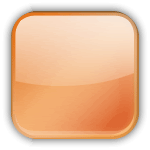 RSS feed. You can also subscribe by email and have new articles sent directly to your inbox. (Once you entered your e-mail address, you need to login to your e-mail account and click the link to confirm your subscription).