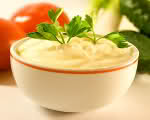 Soyanaise, a soy-based cream that can be used as a spread, dressing or dip, is very easy to prepare. Soyanaise making can be a good business venture to start because you can supply the product to so many restaurants and stores that need it for their salads and healthy sandwiches for their health-conscious customers.
A tip for producers who want to supply restaurants and stores with soyanaise must first contact the store's purchasing officer or manager, who normally would require samples. One or two bottles for sampling should be presented to them along with some chips, sandwiches, and salads that the target customers could sample the product with.
Soyannaise Recipe
125ml/4fl oz sweetened soya milk
pinch of salt
100ml/3½fl oz sunflower oil
1 dessertspoon white wine vinegar
1 garlic clove, crushed (optional)
1 tbsp Dijon mustard
25ml/1fl oz flax oil
Procedure:
1. Put the soya milk and salt in a saucepan and heat until hot, but not boiling.
2. While whisking the milk with an electric mixer or hand-held blender, add the oil and vinegar.
3. Still whisking, add the crushed garlic, if using, and the mustard and flax oil. Refrigerate and use as required. It will keep for up to one week.
Soyanaise 2 Recipe
250 g sterilized tofu
250 ml soy milk
1/8 cup calamansi extract
2 tablespoons minced garlic
2 tablespoons chopped white onions
2 tablespoons (29.57ml) honey
Procedure
Blend all of them until the mix becomes smooth and creamy. The longer you blend them, the better. This is because the mixture becomes creamier and thicker and bubbles are prevented from forming.
TIP: It is best to use sterilized tofu for soyanaise, for it makes the product last for 7 to 10 days when refrigerated. If other types of tofu are used, the product would last only one or two days when chilled. And if you use ordinary tofu, you can't have the smooth texture typical of mayonnaise, and since the mixture would last only for a day, it must be consumed immediately.
Besides the original garlic flavor, other flavors can also be used for soyanaise, like pesto or hot-chili soyanaise.
To make pesto soyanaise, cook fresh basil in olive oil and blend it with the other ingredients listed above.
You may also experiment with other flavors so you can have unique products to offer to stores.
COST: This recipe yields 500 ml of soyannaise for a total cost of about P130.
TIPS: You can bottle the soyanaise for retail at P150 per 250 ml, giving you a 100 percent profit margin. But if you are planning to supply it to stores, it would be better to invest in your own label and packaging.
Also, it's advisable to have your soyanaise tested and registered with the Bureau of Food and Drugs; later, you can also try getting halal accreditation for it. Making these additional steps and investments is needed if you want to commercialize your product and have a good fighting chance against similar products in the market.
Where to train:
Ultima Entrepinoy Forum Center
107 E. Rodriguez Sr. Ave., Quezon City
(02) 411-1349; (02) 742-0826
Sources: entrepreneur.com.ph, bbc.co.uk
Do you like this Money making business ideas? content">then please consider subscribing to our PINOY BISNES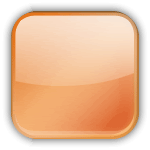 RSS feed. You can also subscribe by email and have new business ideas sent directly to your inbox. (Once you entered your e-mail address, you need to login to your e-mail account and click the link to confirm your subscription).