The following kitchen-tested recipes are supplemented with squash flour or fresh grated or mashed squash for added vitamin A intake. They're tasty, easy-to-prepare and nutritious as well.
Squash Halaya.
Ingredients:
1 cup squash, steamed and mashed
1 cup gabi, steamed and mashed
1/2 cup sugar, white
1/3 cup condensed milk
1/4 tsp vanilla
2 Tbsps butter
1 Tbsp butter for greasing
Procedure:
1. Press cooked squash and gabi through a sieve to make a fine paste. 2. Combine squash, gabi, milk and sugar.
3. Cook over low fire, stirring constantly to prevent scorching. When thick consistency is reached, add condensed milk and vanilla. Continue cooking over low fire until reaching desired consistency.
4. Add butter, mix well until surface is smooth and glossy.
5. Mold in desired fancy molder which has been greased with butter. Unmold in platter. For a cooked yield of 90 g, one piece with a 7 cm diameter contains about 231 Kcal, 2.6 g protein and 140 mcg Retinol Equivalent (RE).
Squash Kutsinta.
Ingredients:
3/4 cup sugar, brown
1 cup water
3/4 cup all-purpose flour, sifted
3/4 cup squash, steamed and mashed
1 tsp lye
1/2 pc coconut, mature, grated
Procedure:
1. Melt sugar in water and bring to a boil. Cool.
2. Add all-purpose flour gradually. Add squash and stir until smooth, then strain.
3. Add lye solution. Blend well.
4. Pour in muffin pans 2/3 full and steam for about 25 minutes.
5. Serve with grated coconut. One piece of cooked kutsinta weighing about 45 g contains 91 calories, 1.1 g protein and 20 mcg RE.
Kalcosuman. An innovative version of the suman. Rice flour (galapong) is soaked in coconut milk until soft to which sugar and freshly grated squash are added. Mixture is cooked with constant stirring until thick, then wrapped in greased wilted banana leaves topped with latik. The wrapped mixture is steamed until cooked. One piece of kalcosuman weighing 85 g contains 235 Kcal, 3 g protein and 39 mcg RE.
Squash Gulaman. A refreshing cold dessert made from boiled, mashed squash, milk, gulaman and sugar. The mixture of cooked gulaman, squash flour and flavoring is poured into individual molds and chilled
Jeweled Squash Rounds. Boiled, mashed squash and egg are stirred into creamed margarine and sugar to which all purpose flour and baking powder are added. Dough is broken off and formed into rounds. before frying, each piece is dusted with sesame seeds. One piece weighing 45 g contains about 188 Kcal, 2.4 g protein and 46 mcg RE.
Squash Maja.
Ingredients:
1 cup cornstarch, sifted
4 cup coconut milk
1 1/2 cup squash, steamed and mashed
1 1/2 cup sugar, white
1 tsp vanilla
Procedure:
1. Mix cornstarch little by little with 1 cup coconut milk.
2. Add the remaining ingredients.
3. Mix well, then strain. Cook over low heat, stirring constantly until thick.
4. Pour in molder. Allow to cool and slice. Serve with budbud.
Budbud
For every cup of sapal ng niyog, mix 1/4 cup brown sugar. Toast in frying pan until golden brown or crispy. One piece of squash maja weighing 82 g contains 258 Kcal and 2.5 g protein.
Squash Macaroons.
Ingredients:
¾ bar (170g) Margarine, melted
¾ cup (150g) White sugar
7 pieces (385g) Egg, beaten
1-3/4 cups (420 ml) Condensed milk
3-1/2 cups (230g) Dessicated coconut
1-1/4 cups (150g) All-purpose flour, sifted
1-3/4 cups (350g) Squash, grated
1 Tablespoon (15 ml) Vanilla
1 pack Fluted cups
Procedures:
1. Mix all ingredients together and blend well.
2. Pour into muffin pan lined with fluted cups.
3. Bake at 162oC for 35 minutes. One piece of macaroon weighing 40 g contains 165 Kcal, 3.2 g protein and 123 mcg RE.
Squash Flour Supplemented Pan de Sal. Wheat flour is supplemented with squash flour at 12% level. Yeast is added to dough and other traditional ingredients such as shortening, sugar, salt and vanilla. One serving of three pieces pan de sal enriched with squash flour will provide 46% of the RDA for vitamin A and 14.2% of the energy requirement of a 4-6 year old child.
Sweet Rolls with Squash Flour. Squash flour is used as partial supplement to wheat flour at 12% level. Ingredients such as salt, sugar, skim milk, shortening and dissolved yeast are added to the dough. One serving of one piece sweet roll weighing 45 g will supply 26.5% of the RDA for vitamin A and 12.9% of the energy requirement of a 4-6 year old child.
Source and Photo: fnri.dost.gov.ph
Do you like this Squash Recipes (Food Business)? then please consider subscribing to our PINOY BISNIS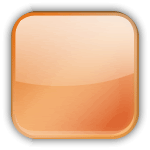 RSS feed. You can also subscribe by email and have new business ideas sent directly to your inbox. (Once you entered your e-mail address, you need to login to your e-mail account and click the link to confirm your subscription).